/ Source: TODAY contributor
The mother of the Florida girl who was abducted, murdered and dumped in the trash broke down as she talked about how she tried to teach her 7-year-old to beware of strangers. But, she said Friday, "I feel like I failed."
Diena Thompson broke down as she said that to TODAY's Natalie Morales about the importance of telling your children you love them, a message she said she wants to impress on all parents.
"It takes just a couple seconds to tell them you love them," Thompson said. "Tell them you love them because you don't know what's going to happen. And just make them aware of stranger danger. I tried with Somer. I feel like I failed — obviously."
Asked what people should know about Somer, Thompson said, "Just how beautiful she was; how sweet and innocent and just wanted to be friends with everybody."'We're coming for you'Morales then asked Thompson what she had to say to the person or persons who abducted and killed her daughter. The grieving mother's eyes hardened as she stared into the camera with cold resolve."We're coming for you," she said. "We're going to get you."
Morales asked if Thompson is confident those responsible will be found.
"I want to be confident, but I was confident that she was going to come home," Thompson said, breaking down in tears. "And she didn't, but I know they're working and I have faith in them," she added of the efforts of local, state and federal law-enforcement agencies involved in the investigation.
Somer was walking home from school in Orange Park, Fla., Monday afternoon when she ran ahead of her sister and twin brother after getting into a spat with another student. She was last seen passing a vacant house some 500 yards from the home she never saw again.
Killer on the loose
After a massive hunt, Somer's body was discovered Wednesday 48 miles away in a landfill in Georgia. Clay County Sheriff Rick Beseler credited a deputy with thinking to search the landfill, which receives trash from the Jacksonville suburb.
"Had we not done this tactic, I believe that that body would have been buried under hundreds of tons of debris. It probably would have gone undiscovered forever," Beseler said.
A group called Justice Coalition has put up a $30,000 reward for information leading to the arrest and conviction of Somer's killer. Some of that reward money came from Crime Stoppers, which urged anyone with information to call 866-845-TIPS. Callers can remain anonymous.
Clay County police asked tipsters to call 877-227-6911.
While expressing confidence that the crime would be solved, Beseler said he was concerned for the safety of area residents.
"There is a child killer on the loose. I fear for our community," he said.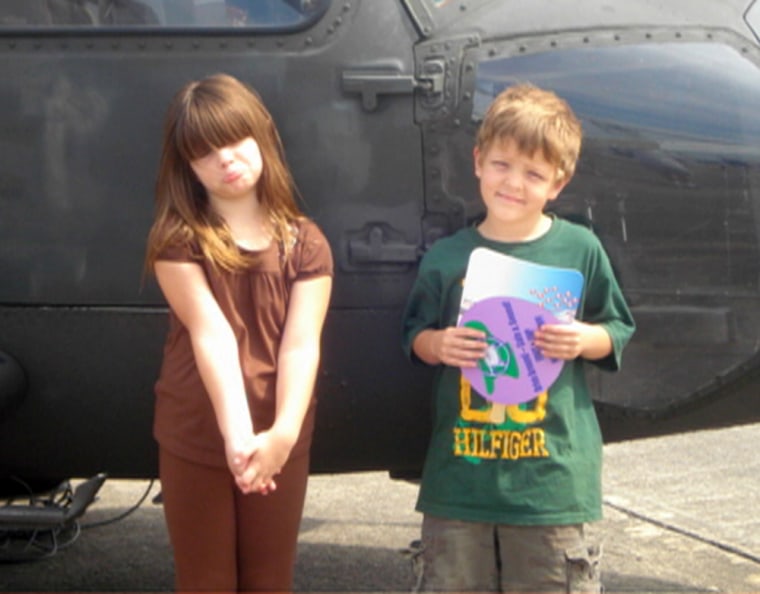 Thompson said she has not been told any details of her daughter's fate as investigators keep a tight lid on the evidence they have. Some 155 registered sex offenders in the area have been interviewed, 88 of whom live in the Orange Park, a town of some 9,000. Police said they have checked more than 650 tips that have been called in and are working on another 250 leads.
"All I know at this point is that they're searching that house," she told Morales. "I haven't gotten any autopsy results. I don't know for sure know which day she passed away. I don't know anything yet."
'You Are My Sunshine'Friends and neighbors of the Thompsons have rallied around the family. Hundreds attended a candlelight vigil at which the mother joined in a tearful singing of "You Are My Sunshine."
Morales asked Thompson why she's speaking out publicly despite her obvious grief.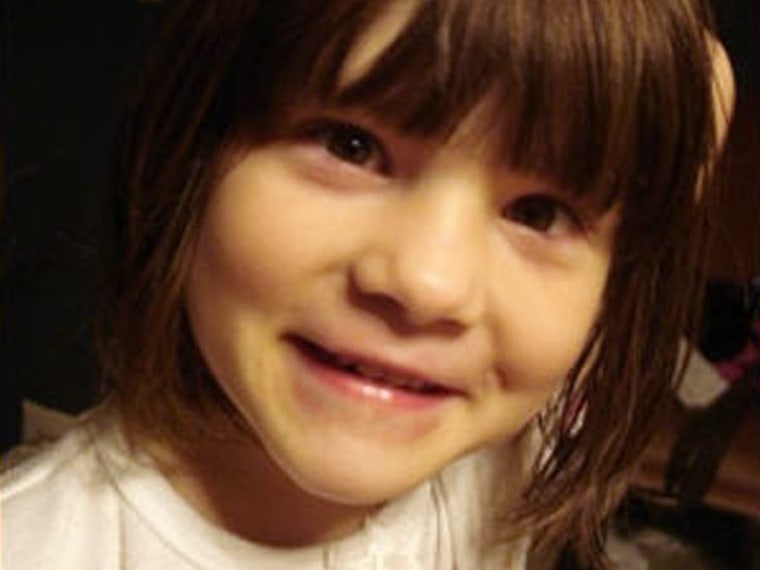 "First, I've never been known to be quiet. Second, like I said, I want justice for Somer," she replied. "I also want all of these people who've come out to know that they mean so much to me, and I don't want them to think that I don't care, because I really do."
She said the girl's twin brother and older sister are coping with the loss as best as they can.
"They go up and down," Thompson said. "You know, they're kids. I don't think they have quite the same knowledge that we have, but we're all just a wreck."
Most of all, she wants her daughter's killer or killers to be captured.
"I want to get justice for Somer and find this animal," Thompson said. "And maybe if I get on here and talk, maybe one parent would say something that would just click with their baby and nothing like this would happen to anybody else."
The Associated Press contributed reporting to this story.