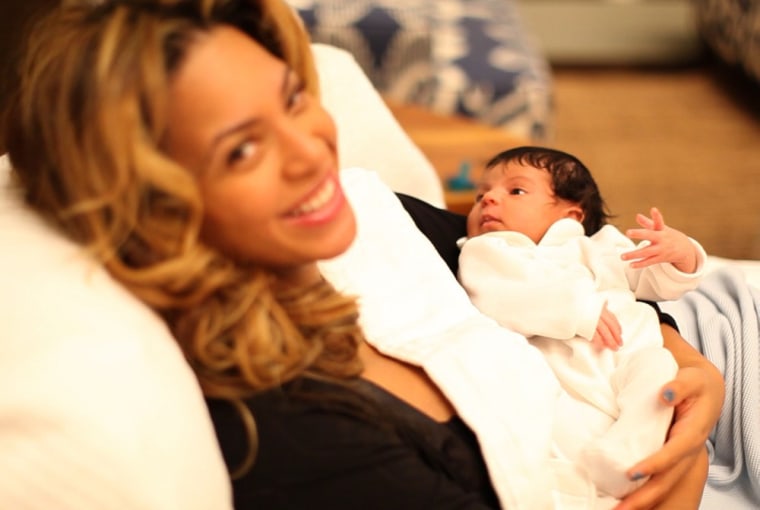 Who knew this Friday would be so great?!
Yes, we were excited to see Beyoncé strutting her hot post-pregnancy bod out in public, but we really didn't think we'd get the opportunity to see Blue Ivy precious face for a long time (clearly, those fake photos don't count).
Well, today is our lucky day.
The little lady — who has already made music history, is in the process of having a her name trademarked and was creatively honored and represented by her mother through blue nail polish — finally has a face.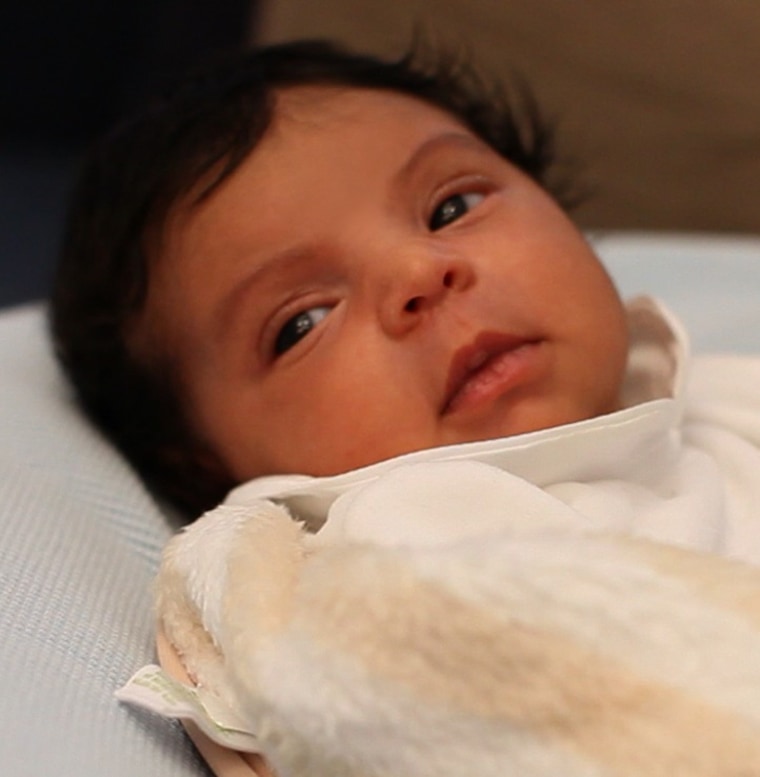 Bey-Bey and hubby Jay-Z set up a Tumblr account dedicated to their beautiful baby girl, and it includes the greatest Kodak moments you could ever think of!
MORE: So True? So False? Is Oprah Winfrey the Godmother of Beyoncé's Baby, Blue Ivy?!
"We welcome you to share in our joy," the handwritten note on the website reads. "Thank you for respecting our privacy during this beautiful time in our lives," signed "The Carter Family."
And surprisingly, the duo wasn't stingy about their pics. The five pictures displayed show some solo shots of Blue, all wrapped up like a burrito in her baby blanket, along with a shot with mama and another photo with daddy. And, of course, the classic picture of her teeny-tiny hand holding Beyoncé's. 
It's so adorable, we almost can't handle it.
She's the prettiest little thing ever (not that we even thought for a second that she wouldn't be), but we can't figure out who she looks like more.
Who do you think Blue Ivy takes after? Let us know in the comments!
More in TODAY entertainment: