Debris scattered across a six-mile swath of Ukrainian countryside after a Malaysia Airlines Boeing 777 — flight MH17 — was shot down in Ukraine by a missile Thursday, according to officials, drove home the magnitude of the tragedy for those at the gruesome scene.
The New York Times' Sabrina Tavernise reported on the heartbreaking trail of debris left by the crash, including a child's pink book and mundane artifacts of human life, from face cream to a bottle of cologne. And journalist Noah Sneider, who arrived at the crash site after the plane exploded and fell to the ground, told TODAY Friday it was those small remnants of people's travel plans, scattered across the field, that reminded him of the human loss.
"Items people were taking on vacation, the travel guides — the carry on size toothpaste — all speak of the lives that were lost," Sneider told Matt Lauer and Savannah Guthrie in a phone call from the site. "It's quite a humanizing experience to walk through it and see what these numbers actually mean."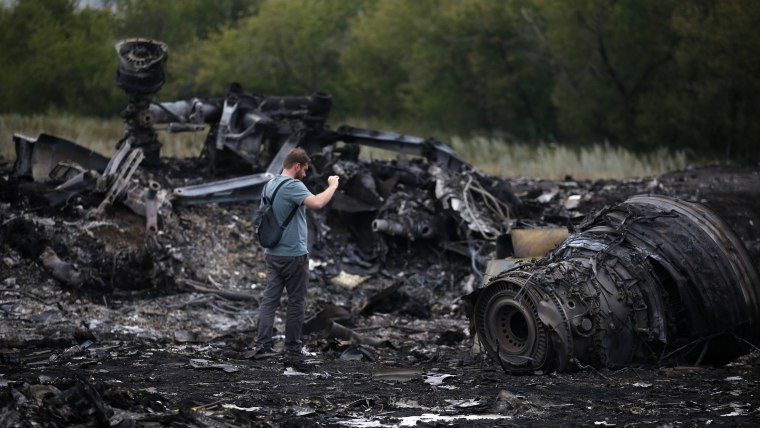 Sneider and colleagues found travel books in Dutch, like "Top 10 Travel Tips for Bali," he said.
"It's these tiny moments that somehow remain in the midst of all this wreckage," he said.
NBC News' Keir Simmons reported Friday on a photo that shows a smashed man's watch, stopped at the time that the flight went down.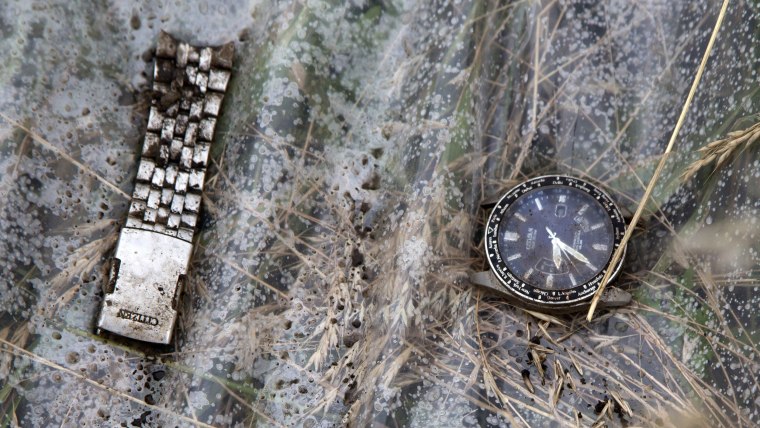 The only investigators on the scene now are used to handling mining accidents and appear ill-equipped to probe a disaster of this magnitude, Sneider said.

"They're marking the bodies with pieces of white cloth tied around stakes stuck in the ground," Sneider said. There's no grid system."