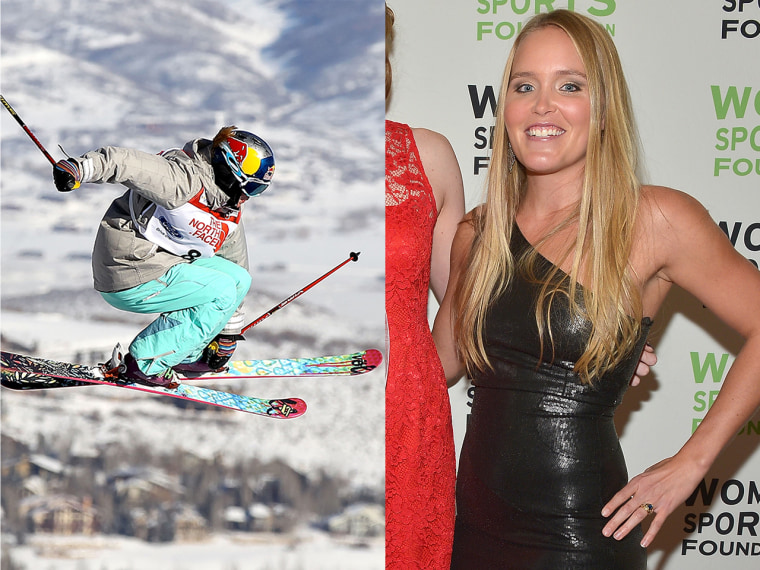 Grete Eliassen, 27, slopestyle

This Minnesota native is vying to compete in the first ever slopestyle event at the 2014 Winter Games in Sochi. With four U.S. Open wins and six X Games medals, it's no wonder she's got a rockin' bod. To kick off our series on how to look like an Olympian in 100 days (lofty goal, we know), Grete shares her workout and diet tips as well as some moves to get us started.
Her move:

A mashup of 300 abdominal exercises a day, including planks, hip raises, and sit-ups — done all at once with no break.
Her fitness routine:

"Before the season, I do three days of strength training in the gym and then two days of cardio outside the gym — hiking, biking, water skiing — I just get out there. I also do two days of yoga for stretching. Stretching is really important!"
Her diet tips:
"I eat three meals a day, and two snacks in between. When you have a plate of food, try to do protein, fat, vegetables and some carbs. If you have that all on your plate at every meal, you're going to get a balanced diet."
Her protein shake recipe:
"Blend 1 cup of frozen berries, ½ cup orange juice, and ½ cup half skim milk (to cut down on sugar), 5 tablespoons Chobani yogurt, protein powder (I use Nutrimeal), and if you really want more protein, put some peanut butter in there."
Her go-to workout music:
"'Ohh Aah' by GRITS, anything by Kelly Clarkson, and also 'Bubble Butt' by Major Lazer. Anything that makes you want to dance. Miley Cyrus is really big in my gym right now!"
(Eds note: Grete is sponsored by Chobani and the makers of Nutrimeal)