As fifth in line to the British throne — behind his father, brother, nephew and niece — Prince Harry rarely speaks about his own odds for a royal reign. Then again, he's rarely asked.
However, recently, while filming a special episode of the Sky Sports series "Game Changers," one bold young boy had the courage to inquire about it, and the popular prince answered.
"Are you ever going to be king?" 9-year-old Tristan asked.
"That's the question everybody wanted — let's be honest," Harry told a group of school children who gathered around him for the show. And with a laugh, he added, "You'll be glad to know, probably not!"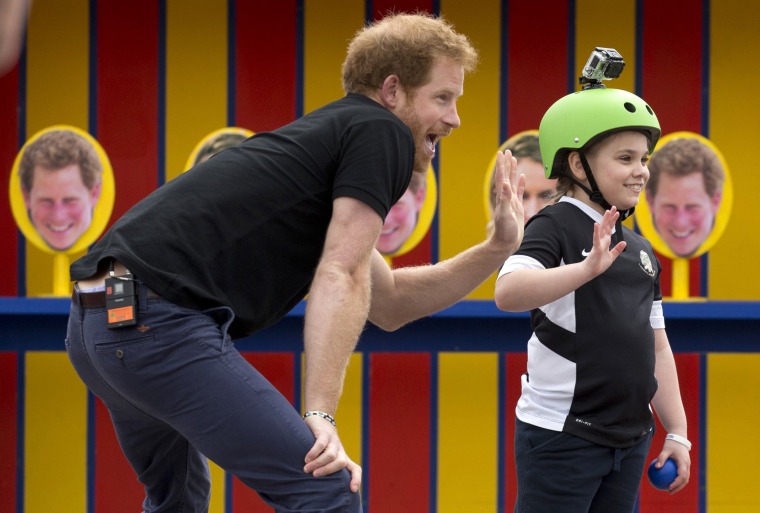 MORE: Prince Harry honors 'remarkable' grandmother Queen Elizabeth
But Tristan wasn't glad at all.
"Oh, look at the disappointment!" Harry noted. "I love that. I'm going to give you a high-five."
And he did just that.
According to The Telegraph, later in the day, Tristan was still rooting for a maybe-one-day King Harry.
"I just want Prince Harry to do what he wants, what he really, really wants," the boy said. "I think it would be a fun experience for him to be king. I would love to see him be king."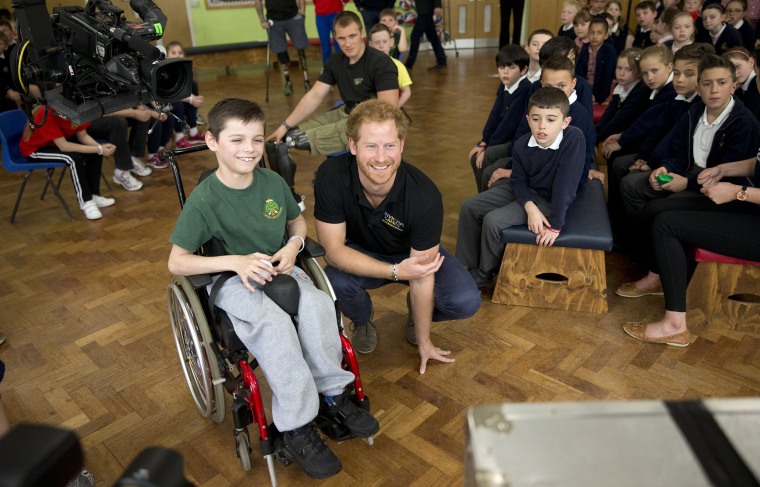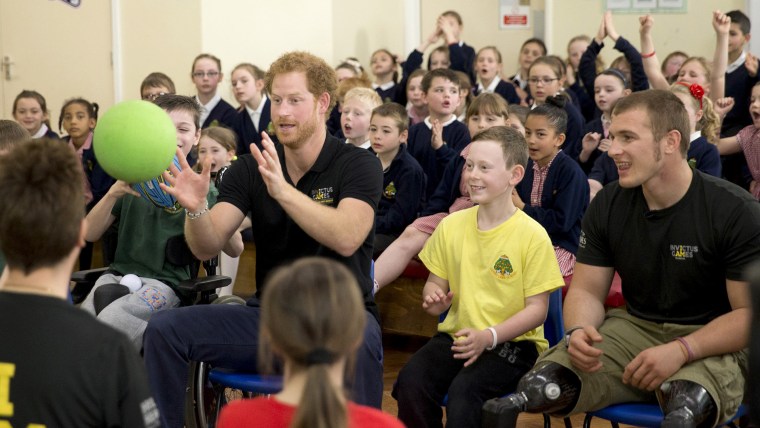 MORE: Prince Harry is coming to America! See what the royal has planned
Harry filmed the "Game Changers" episode to promote the third annual Invictus Games, the multisport event for wounded veterans that will take place in Orlando next month.
That's also the reason he gave a rare radio interview to BBC Radio 2's Chris Evans (a fellow redhead whom he referred to as "Ginge"), during which he answered an equally big question: "Cats or dogs?"
"Dogs, 100 percent," Harry said.
Follow Ree Hines on Twitter.