On a recent trip to Israel, Kathie Lee Gifford visited Caesarea on the coast of the country, where it brought back vivid memories of spending time there with husband Frank Gifford four years ago.
Caesarea is known for its magnificent temples, castle ruins and towers constructed by King Herod during biblical times.
RELATED: Kathie Lee visits Sea of Galilee in Israel where Jesus walked on water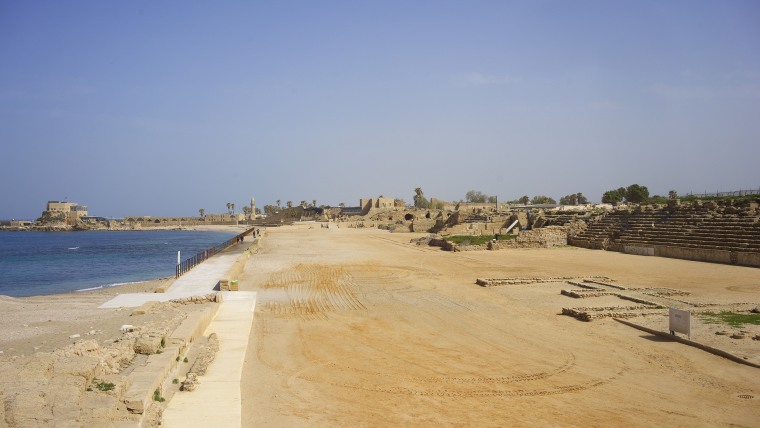 It's also the site of the Hippodrome, a venue that resembles a modern day stadium, and Kathie Lee shared how the sportscaster in Frank came alive during their most recent trip.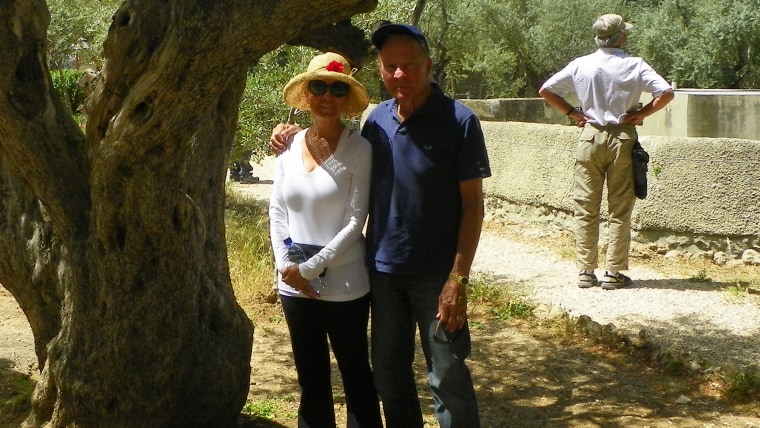 RELATED: Shalom! See the top spots from Kathie Lee's recent trip to Israel
"He jumped up here, went over to the edge and said, 'Good evening, ladies and gentleman, and welcome to Giants stadium. It's a roaring crowd tonight. The Hippodrome is full of people just anxious for a good fight!'" Kathie Lee remembers.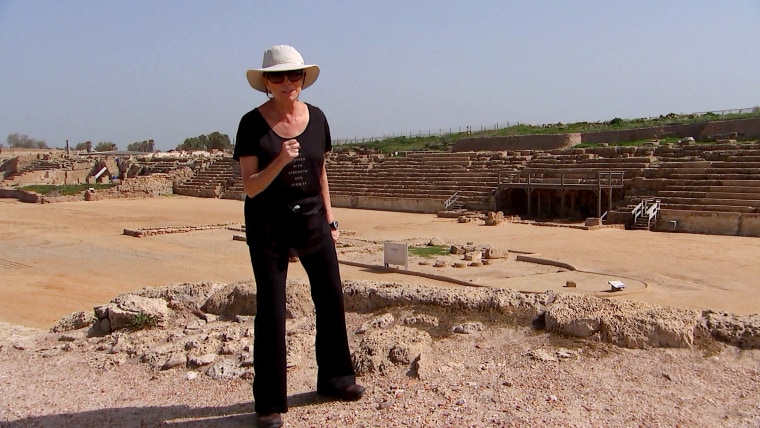 "I have a million memories of being here with him," Kathie Lee said. "They're all good."
While surrounded by family and friends who were sitting in the Roman stadium, Kathie Lee paid tribute to Frank. It was exactly seven months to the day after he passed away.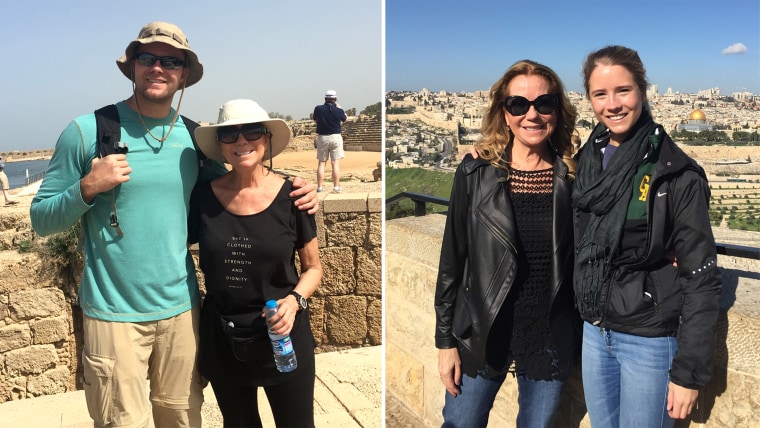 RELATED: Kathie Lee recalls how Frank Gifford proposed
"In the last year he said to me, 'Honey I am not afraid [to die]. I am really starting to get very curious [about Heaven].'" Kathie Lee told the group.
Kathie Lee still remains at complete peace knowing where Frank is now.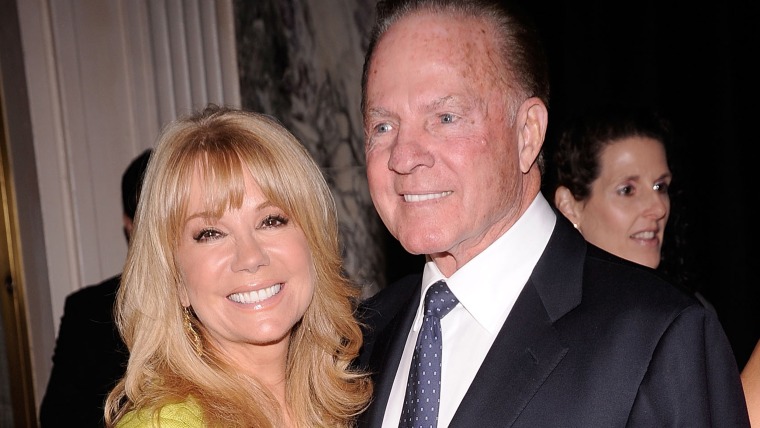 "I know with all my heart. He saw Jesus, and Jesus took his breath away," a tearful Kathie Lee said.
She recalls the moment in 2012 where Frank's faith in God deepened. It was when he visited the Valley of Elah, the site described in the Bible as the place where shepherd boy David killed Goliath with only one stone and a slingshot.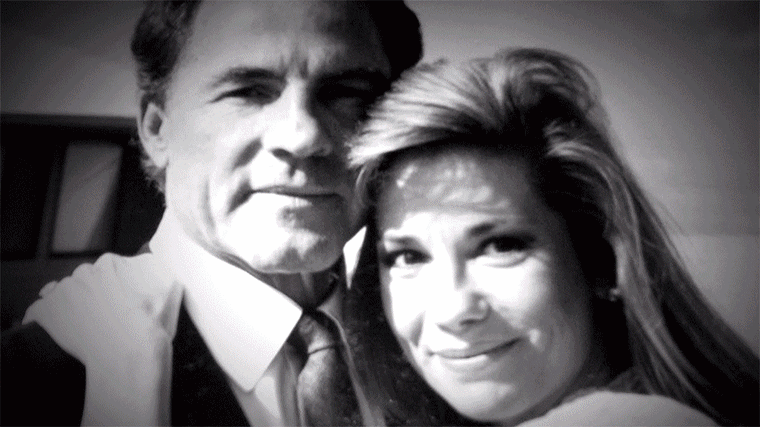 "He [Frank] learned the difference between knowing about God and knowing God," she said.
This story was inspiration behind the new song "What Is Your Stone" Kathie Lee wrote, along with songwriter David Pomeranz. The duo collaborated on four other songs based on scriptures and Kathie Lee's personal story of faith.
RELATED: Kathie Lee writes 5 new songs inspired by her faith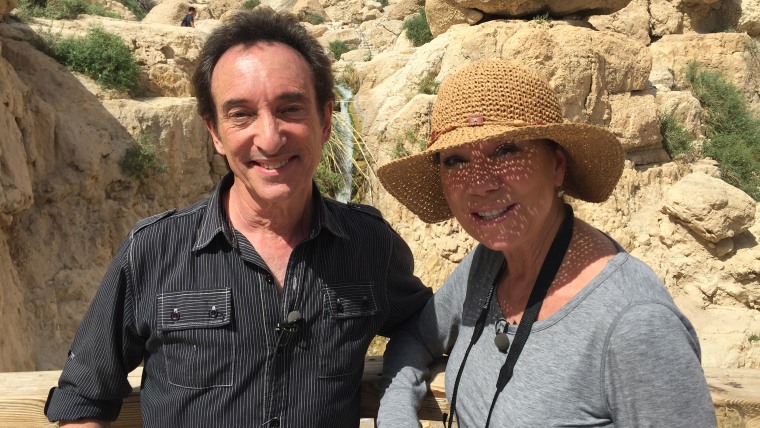 Even though her husband of 28 years has passed away, she lives with joy given the dynamic life she shared with Frank.
"We rejoice in his life, a life well lived. We rejoice in a race well run," a grateful Kathie Lee said. "We can do all things through Christ who strengthens us."
Follow TODAY Hope Dealer Kyle Michael Miller on Twitter.