On Oct 1., Mike Cronk was at the Route 91 Harvest festival in Las Vegas when a gunman opened fire on the crowd. When his friend, Rob McIntosh, was shot in the chest, Cronk dragged him to safety amid the gunfire, eventually flagging an ambulance with some others helping the wounded. Along the way, one young man who'd also been shot died in his arms. "The emotions I had sitting there holding someone's son were so overwhelming that I couldn't even cry," Cronk recalls.
Since the shooting, Cronk, a retired teacher who lives in Tok, Alaska, has tried to come to grips with what happened. In an essay for TODAY's 2017 Voices series, the 48-year-old, a longtime hunter and outdoorsman, reflects on his survival, gun control and his hopes for the country in the shooting's aftermath.
It's been more than two months since I heard the sound of gunfire ring out. Sounds that have changed my life forever.
It's been over two months since my friend of 30 years, who was standing a few inches to my left, was shot through the chest at the Route 91 Harvest festival. Over two months since I lay on the ground covered in blood, pressing my hands into his bullet wounds as hundreds of shots continued to rain down on the crowd.
Lying there absolutely helpless, wondering when a bullet was going to hit me, but also knowing that I could not leave him to find my own safety, because that's what friends do.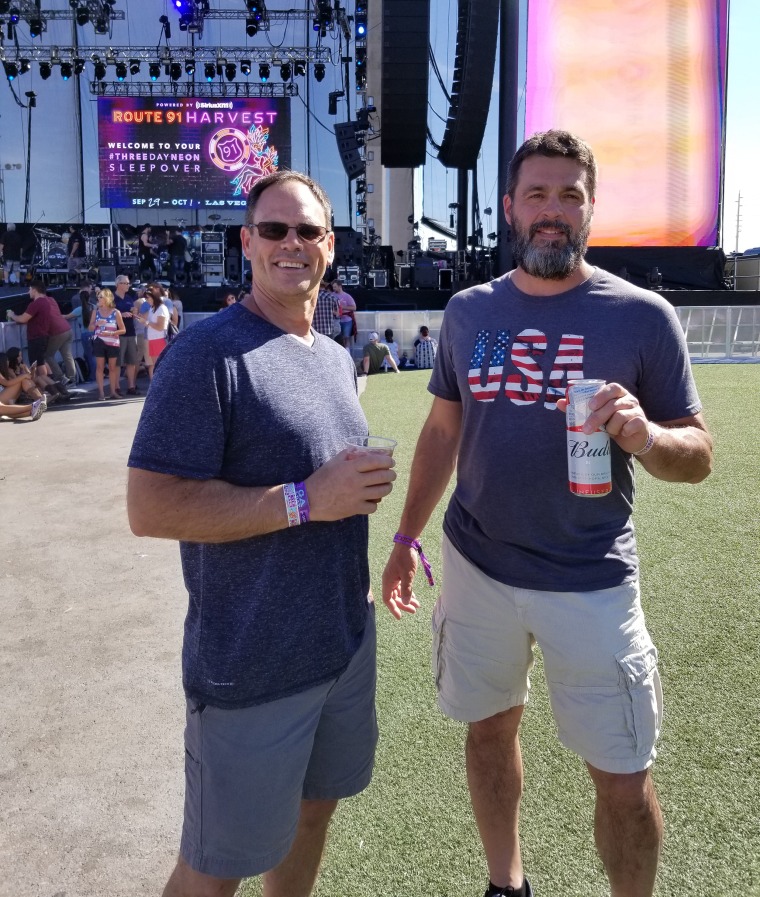 As I looked around, I saw people doing CPR on people on the ground. Someone rushing with a limp person in a wheelbarrow. Security fences had been torn down, and people were using them as stretchers for the wounded. There was blood everywhere. It was chaotic, unbelievable, and surreal.
Even after two months, I'm not sure it has even truly set in, that I was part of the largest mass shooting in modern American history.
And again, this attack has led the country into another argument over gun ownership and gun control.
I am a gun owner. I've had a gun in my hand since I was 8 years old. I own a number of weapons, including pistols, rifles and shotguns. Some are semi-automatic. I own them legally, and my guns are used as tools, for protection, target practice and for hunting, to put food on my table.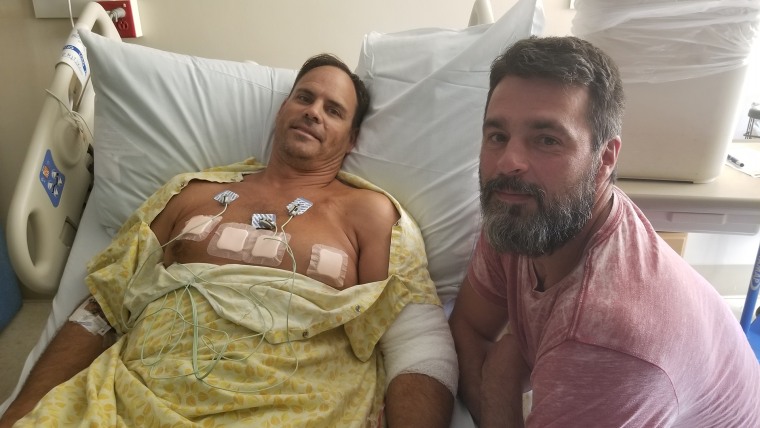 After the shooting, I was asked if it had changed my mind about gun ownership and gun control. My answer before and after is no. But even though my mind hasn't changed on the basics of the issue, it doesn't mean I don't think there's a common sense approach. Mass shootings have become a too common tragedy, and, as Americans, we need to find some solutions.
While automatic weapons are illegal to own after a certain production date, let's make sure it is illegal for businesses to sell products that can alter semi-automatic weapons to fully automatic. That would include bump stocks, the device the Las Vegas gunman used to make his weapons rapid-fire.
Let's create some sort of system that could flag purchases of large amounts of ammunition, and a more through background check system. We should also create a mandatory waiting period, nationwide. One recent study showed handgun waiting periods reduce gun deaths. Three days seems a good place to start.
We also need to come to grips as a nation that we have another problem in America that is bigger than guns. We need to start focusing on the "why's" of this and how we can help prevent these tragedies from happening. Mental illness is a huge problem and it needs to be addressed at a national level. Gun laws won't fix it.
For me, as I play back the events in my mind, the screams, the blood, the chaos, the death, I chose then and choose now to focus on the positive side of this. I know that there will probably never be a day that goes by that I won't think about what happened.
I have my emotional battles, but I feel blessed to be alive and blessed that I was able to be there for Rob. He's recovering physically, but I think we both know the emotional battles will be the toughest to get past.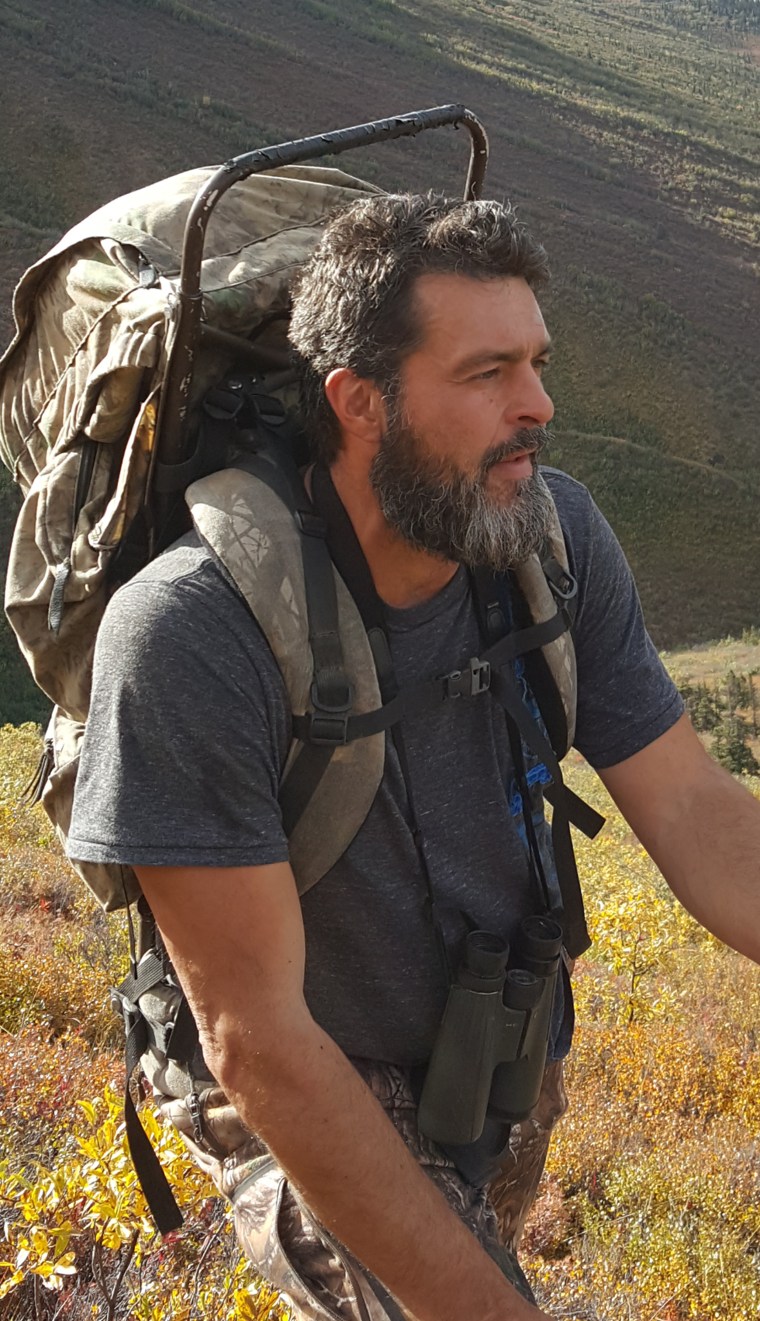 I saw so many selfless acts of courage, and the caring of so many people. People willing to sacrifice their lives to help strangers in the most chaotic of situations. Human beings helping other human beings in a time of need.
We need to stop using tragedies as our reason to come together. We need to stop using tragedies to further divide our country. We need to put politics and division aside, and let's use the love each of us has have inside us to better this amazing country we live in.
I know we can do this, because for a moment in time, at the Route 91 Harvest festival in Las Vegas, Nevada, I saw it. Amid that chaos, we were not that divided country that we read about every day. We were just people, willing to do what we needed to help each other. That is the America that I know and that is the America I want.