The judge who sentenced Alex Murdaugh to life in prison without parole for murdering his wife and younger son says he "felt sorry" for the disgraced former lawyer and believes that "if he had an opportunity to do it over again, he'd never do it."
Speaking with TODAY in an exclusive interview that aired June 21, South Carolina Circuit Court Judge Clifton Newman said he "probably shouldn't have been surprised" at the international attention around Murdaugh's trial, which culminated in the lawyer receiving two consecutive life sentences in March.
"You know, high profile lawyer. Death of a wife, death of a child. Accusations of stealing millions of dollars from clients. Allegations of a lawyer hooked on drugs," Newman said. "It had all the ingredients for something of major public interest."
Murdaugh, who was a personal injury lawyer and a part-time prosecutor before being disbarred last summer, was convicted last year in the June 2021 slayings of his wife, Margaret, 52, and the couple's younger son, Paul, 22.
His family's name ran so deep in South Carolina's Lowcountry that a portrait of Randolph "Buster" Murdaugh Jr., his late grandfather and a top prosecutor for 46 years, had to be taken down from a wall of the courtroom during his sentencing trial.
Newman, who spoke to TODAY alongside one of his daughters, Jocelyn Newman, an at-large judge of the South Carolina Circuit Courts, said he believed Murdaugh would be haunted by the murders of his wife and son.
"I cannot imagine him having a peaceful night, knowing what he did," he said. "I'm sure if he had an opportunity to do it over again, he'd never do it."
Newman, who plans to retire this fall said that in some way, he "felt sorry" for Murdaugh's descent.
"I felt sorry for him," he said. "I felt that he was just in a position where he could not, where if there's a hole that he could go into, he would dive in that hole and keep going to the lowest depths."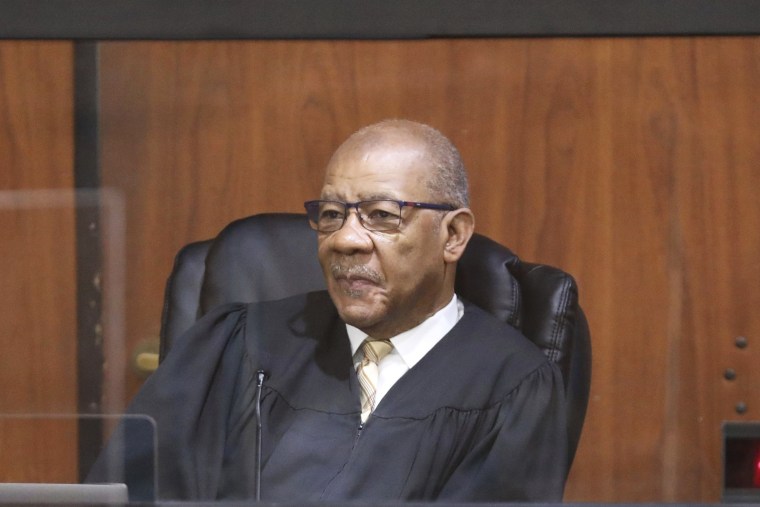 "And I wasn't trying to pull him out of that hole, but I wanted to give him an opportunity to say something," the judge said, appearing to refer to his decision to give Murdaugh one last chance to confess to his crimes during his sentencing. Instead, the convicted killer proclaimed his innocence.
"I respect this court, but I'm innocent," Murdaugh, shackled in a tan jail jumpsuit, had told the judge. "I would never under any circumstances hurt my wife, Maggie, and I would never under any circumstances hurt my son, Paul Paul."
"It might not have been you," Newman had responded at the time. "It might have been the monster you've become when you take 15, 20, 30, 40, 50, 60 opioid pills. Maybe you become another person. I've seen that before. The person standing before me was not the person who committed the crime, though is the same individual.Newman's daughter said she knew the trial would be "a big deal."
"You know, just scrolling through Instagram and seeing a Dateline post about Alex Murdaugh was just amazing. I'm pretty sure I took a screenshot of that and sent it around to the family," Jocelyn Newman said.
Murdaugh, who continues to maintain his innocence, filed a notice to appeal his convictions following his sentencing.
Newman declined to answer certain questions about the trial given the pending appeal. More of TODAY's interview with the judge will be featured as part of a Dateline special later this year.
This story originally appeared on NBCNews.com.