After being kidnapped in Somalia and enduring abuse at the hands of Islamic rebels for 15 and a half months, former freelance journalist Amanda Lindhout recalled the experience — detailing what she went through, how she tried to escape and what it was like to finally be reunited with her mother after her release in 2009. 
"Seeing my mother that day standing in the sunshine outside of the hospital was really surreal actually,'' Lindhout told Savannah Guthrie on TODAY Friday. "It was this moment that I had been dreaming about for 460 days, and then there she was. When she held me, in her arms felt like home, like I had come home." 
Book excerpt: Author tells story of fifteen months of harrowing captivity in Somalia
Lindhout had been flown out of Somalia and driven to a hospital in Nairobi by a private security team a day after being released following a ransom payment when she embraced her mother, Lorinda Stewart, for the first time in nearly two years.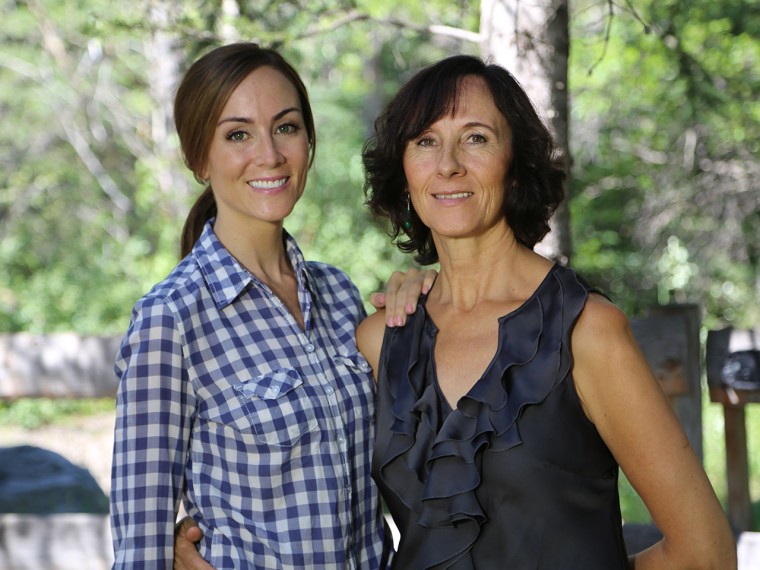 In her new book, "A House in the Sky,'' Lindhout shares personal details from the time she spent in captivity, including the beatings, starvation and sexual assaults she faced and how she fought thoughts of suicide. She spoke about her ordeal with Guthrie on Friday and also gave an in-depth interview in an hour-long report by NBC News correspondent Kate Snow that will air on "Dateline'' Friday at 9 p.m. ET.
Journalist recounts horrific kidnapping ordeal in Somalia
"Extremely difficult conditions throughout those 460 days, much of that being kept isolated in the dark with chains around my ankles, being abused very regularly,'' she said. "It wasn't always easy, but I found that as things progressively got worse, I needed to find something to hold on to, some kind of light in that situation, and so for me it was thoughts of returning home one day or what I would do with my life afterwards if I was to survive. That gave me hope just to make it through a day or make it through an hour." 
On Aug. 23, 2008, she was kidnapped by about a dozen men pointing AK-47 assault rifles at her vehicle when she went to visit a refugee camp outside the Somalian capital of Mogadishu. Lindhout, who was 24 at the time, was abducted along with 36-year-old Australian photographer Nigel Brennan on the morning of their fourth day in Somalia. They were freed in November 2009 after both of their families raised money and split the cost of getting them released.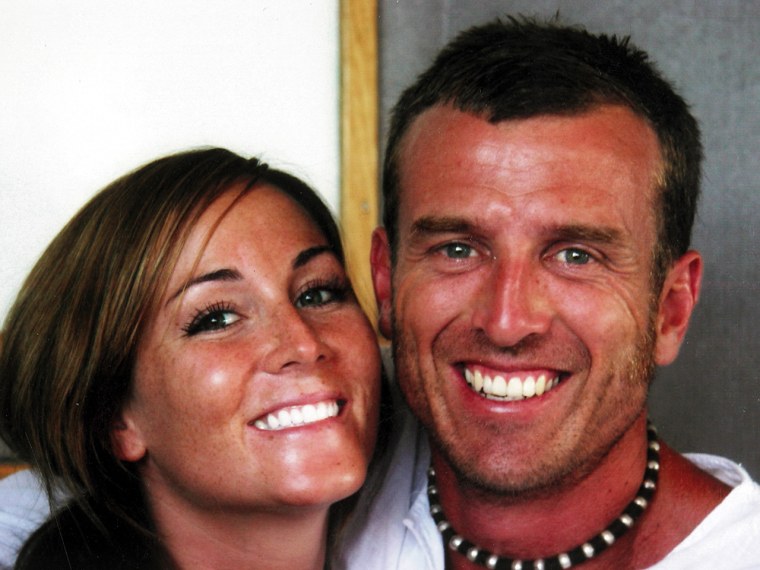 Lindhout and Brennan briefly escaped from their captors about five months into the ordeal, but were re-captured. 
"We were feeling really desperate, sure that our captors were probably going to kill us even if they did get the ransom that they were demanding from our families,'' Lindhout said. "We planned and executed an escape, which was using a pair of nail clippers, carving out a couple of bricks out a bathroom window, and we made it out. We were free for all of about 40 minutes and found our way into a mosque where we hoped that we would find help, and of course it didn't take long for our captors to track us to that mosque and drag us out of there. What happened after was much worse than anything we had experienced up to that point." 
Lindhout denied rumors that she gave birth to a child while she was being held.
"I absolutely did not have a child in captivity or give birth while I was there,'' Lindhout said. "It's unfortunate that these sort of tabloid headlines continue to circulate even all of these years later. Absolutely, that's not true." 
She decided to write the book, she said, because her story is emblematic of the power of the human spirit. 
"I don't think it's something that's unique to me,'' she said. "I think it's the human spirit inside of all of us that has an enormous capacity to survive. I went through something that was exceedingly difficult, so I had to dive pretty deep to find out what I was made of, so I had the opportunity to do that.
"I'm also a reader myself, and I wanted to tell a story that was going to be entertaining, taking the reader through my early travels around the world, and then ultimately into the dark part of the story, which was when I was abducted," she added.