Almost exactly 18 years after the disappearance of Natalee Holloway, the man suspected in her case is being extradited to the U.S. to face separate charges of wire fraud and extortion, authorities said.
Joran van der Sloot, who is currently serving a 28-year prison sentence in Peru for murdering 21-year-old college student Stephany Flores, will be sent to Birmingham, Alabama, to face charges initially filed in 2010, Peruvian officials said.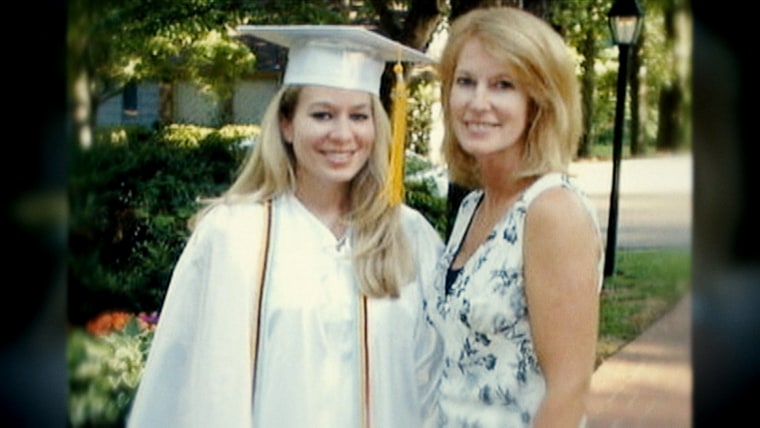 "We hope that this action will enable a process that will help to bring peace to Mrs. Holloway and to her family, who are grieving in the same way that the Flores family in Peru is grieving for the loss of their daughter, Stephany," Gustavo Meza-Cuadra, Peru's ambassador to the United States, said in a statement to NBC News.Holloway was 18 years old when she vanished in Aruba while on a trip celebrating her high school graduation in 2005.
Holloway's mother, Beth Holloway, expressed her gratitude for those who worked on the extradition in a statement to NBC News.
"I was blessed to have had Natalee in my life for 18 years, and as of this month, I have been without her for exactly 18 years. She would be 36 years old now," she said. "It has been a very long and painful journey, but the persistence of many is going to pay off. Together, we are finally getting justice for Natalee."
Holloway was seen leaving a nightclub with van der Sloot on May 30, 2005, the day she disappeared. Van der Sloot was arrested but later released in Holloway's case.
No one has been charged with Holloway's murder, and her body has not been found. An Alabama judge declared Holloway legally dead in 2012.
Van der Sloot's lawyer Maximo Altez did not immediately respond to a request for comment on the extradition from NBC News. He told the Associated Press he plans to fight the decision once he is properly notified by the Peruvian government.
"I am going to challenge that resolution," Altez said. "I am going to oppose it since he has the right to a defense."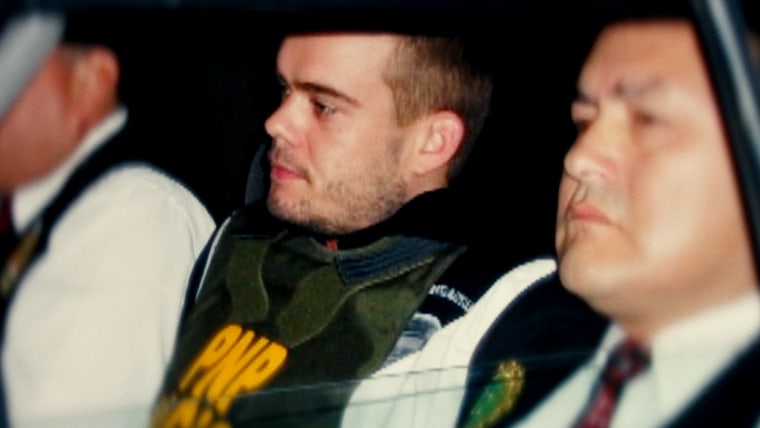 In 2010, van der Sloot was indicted on wire fraud and extortion charges after he allegedly contacted Beth Holloway and told her he would reveal the location of her daughter's body for $250,000, according to the U.S. Attorney's Office for the Northern District of Alabama.
He later agreed to lead the Holloway's lawyer John Q. Kelly to her remains for $25,000, and once the remains were identified, Beth Holloway would send him the remaining $225,000, according to the U.S. attorney's office.
He caused Beth Holloway to wire a total of $25,000 from her bank to his bank and Kelly to deliver the funds to him in person, according to the indictment. He later led Kelly to a site in Aruba, though prosecutors alleged he knew the information was false.
"Van der Sloot kept the $25,000, but later confirmed by e-mail that the information he had provided was 'worthless,'" the U.S. attorney's office wrote in a 2010 press release.
Kelly appeared on TODAY in 2010 and called the incident a "hoax."
"About a week later he indicated that it was all a hoax, which was sort of his M.O. all along with everybody: Get the money and then say it's a hoax and, you know, avoid criminal prosecution," Kelly said.
Authorities believe van der Sloot used the money to flee to Peru, where a month later, he was arrested for the murder of Stephany Flores, who died on May 30, 2010 — five years to the day after Holloway disappeared.
Beth Holloway spoke about van der Sloot's arrest in Peru on TODAY in 2015.
"Justice is being served for Stephany," she said. "But until Joran faces extortion charges in the U.S., then justice is not being served for Natalee."