Vice President Joe Biden says the NFL "did the right thing" in suspending Baltimore Ravens star Ray Rice for the brutal attack against his now-wife.
"Whether it was for the right reason, spontaneous enough or not, they had no choice," Biden told TODAY's Tamron Hall in an exclusive interview. "Now you can argue they should have done it sooner — they didn't want it. Whatever the reason is, it's happening," the vice president explained.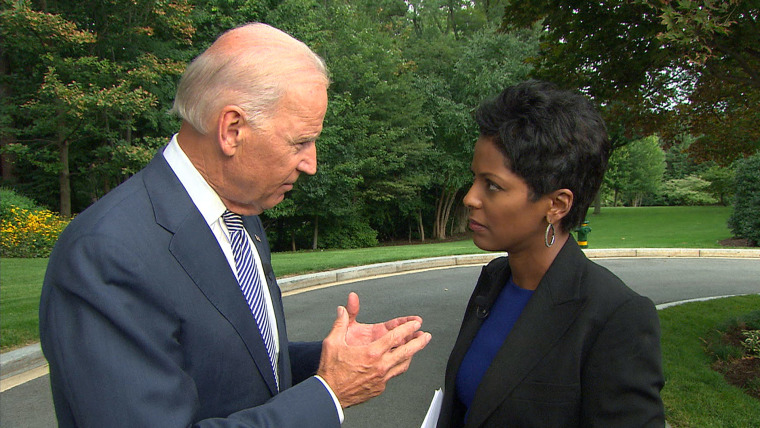 Biden also spoke with Tamron about the 20th anniversary of the Violence Against Women Act, sweeping legislation he helped craft when he was a Delaware senator. 
On society's penchant for blaming women for sexual assault: "It's never, never, never the woman's fault," he said. "This whole culture, for so long, has put the onus on the woman. What where you wearing? What did you say? What did you do to provoke? That is never the appropriate question."
On the term used to describe violence between partners: "The one regret I have is we call it 'domestic violence,' as if it's a domesticated cat. It is the most vicious form of violence there is, because not only the physical scars that are left, the psychological scars that are left."


On what's next on the issue: "The next challenge is making sure we get college presidents and colleges to understand that they have a responsibility for the safety of women on their campus."
Follow TODAY.com writer Eun Kyung Kim on Google+ or on Twitter.