In the first of a weeklong series on some of the biggest crimes and cults of the 20th century, TODAY examines the kidnapping of publishing heiress Patty Hearst.
After the Symbionese Liberation Army kidnapped Hearst in February 1974, the domestic terrorist group demanded millions of dollars worth of food be distributed to California's poor.
Hearst's family complied. Her parents put up the $2 million, hoping the ransom would secure their daughter release.
It didn't. Instead, it prompted numerous people to seek some of the money in exchange for promises of help in distributing the food.
RELATED: The Patty Hearst saga: How an American heiress went from kidnap victim to outlaw
One of those who came forward was Rev. Jim Jones.
"At that time was running this urban 'Peoples Temple,' he called it, which was something between a congregation and a cult of followers that he had in San Francisco," said Jeffrey Toobin, a lawyer and author of "American Heiress: The Wild Saga of the Kidnapping, Crimes and Trial of Patty Hearst."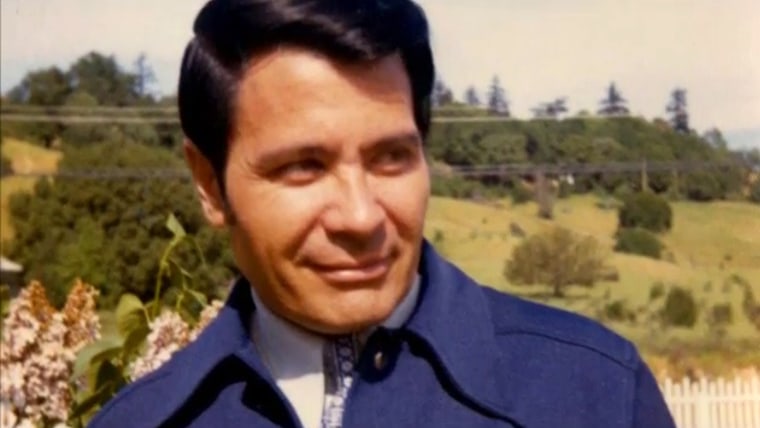 Hearst eventually joined her kidnappers in a crime spree until she was caught and arrested 19 months after she was taken captive.
She was sentenced to seven years in prison for armed bank robbery.
While she served time, her family sought a commutation of her sentence from President Jimmy Carter. They also asked for help from their local congressman, Rep. Leo Ryan.
"Leo Ryan is actually very supportive but he says, 'You know what, I can't help you right now because I'm heading to Guyana, to look for my other constituents who are at a place called the Peoples Temple,'" Toobin said.
Ryan's visit to the temple compound in Guyana would end in bloodshed, sparking one of the most notorious mass death events of the 20th century.
Learn more on Tuesday, when TODAY revisits the Jonestown massacre in the second installment of our crimes and cults series.