A 36-year-old woman on an effort to hike to the Colorado River and back in a single day has died.
According to a news release from the National Park Service (NPS), the woman — from Westfield, Indiana — was found on May 14 on the Bright Angel Trail after a call was made to Grand Canyon Regional Communications Center regarding an unresponsive hiker.
Park emergency services personnel reached the woman "down trail" in the late evening where she lost her pulse soon thereafter. Personnel used lifesaving efforts to resuscitate her to no avail.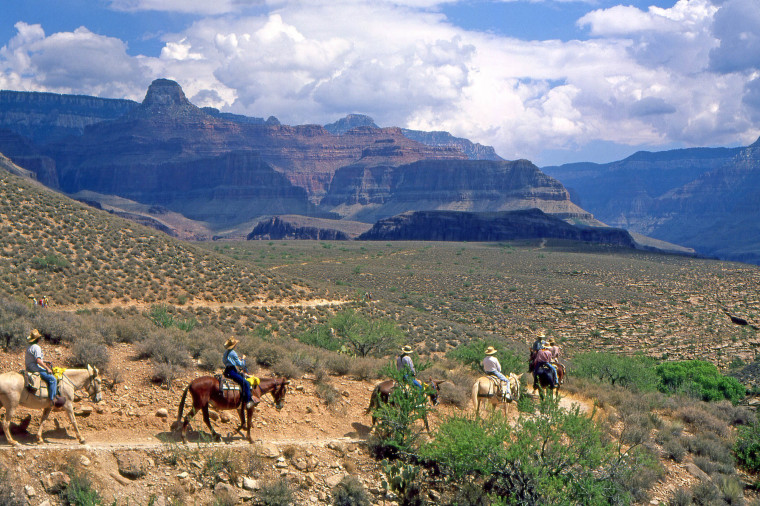 NPS and the Coconino County Medical Examiner are collaborating on the death investigation and have yet to reply to TODAY.com's request for additional information.
In response to the women's death, park rangers at Grand Canyon National Park urged visitors to be on alert "for excessively hot days" in the coming summer months.
The statement also urged visitors — inner canyon hikers and backpackers in particular —to take caution of trail segments that can reach over 120°F (49 °C). Hikers, the statement also said, should avoid treks in the inner canyon between 10 a.m. and 4 p.m.
"The NPS does not recommend hiking from the rim to the river and back in one day," the statement explained. "Hiking in extreme heat can lead to serious health risks, including heat exhaustion, heat stroke, hyponatremia (a life-threatening electrolyte imbalance from drinking too much water and not consuming enough salt), and death."
NPS also noted that its efforts to help hikers could be delayed due to a flux in calls for rescues in the summer months which can also influence staff availability and employee safety requirements.