The royals got aggressive Monday about their fight to erase the stigma surrounding mental illness.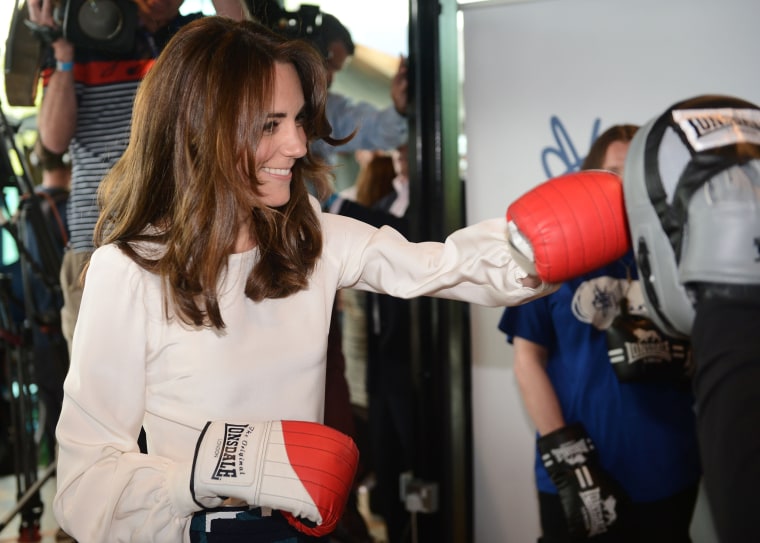 Prince Harry joined the Duke and Duchess of Cambridge at a London event to launch Heads Together, an ambitious multi-charity campaign to change the national conversation about mental illness.
Duchess Kate and her husband, Prince William, proved they pull no punches when it comes to the issue. During the event at London's Olympic Park, the royal couple donned boxing gloves to practice their right hooks in a demonstration of how exercise can help provide a mental wellbeing boost for many.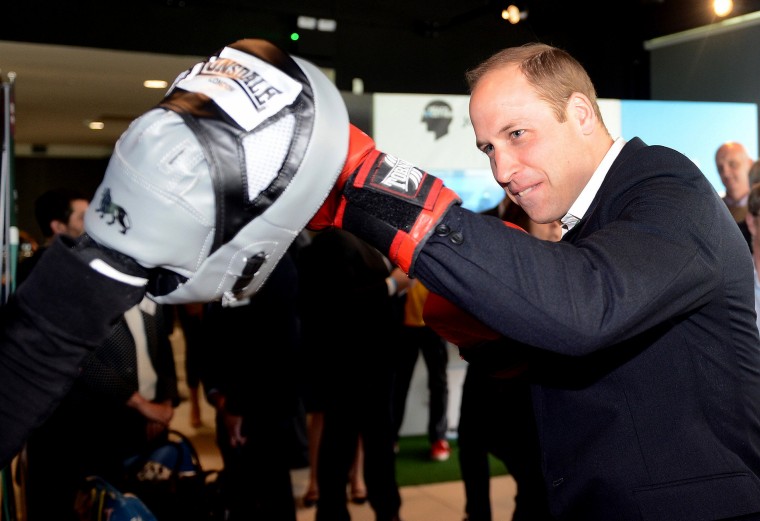 Meanwhile, Prince Harry, who just returned from several weeks abroad in North America for his Invictus Games, also gave the sport a go.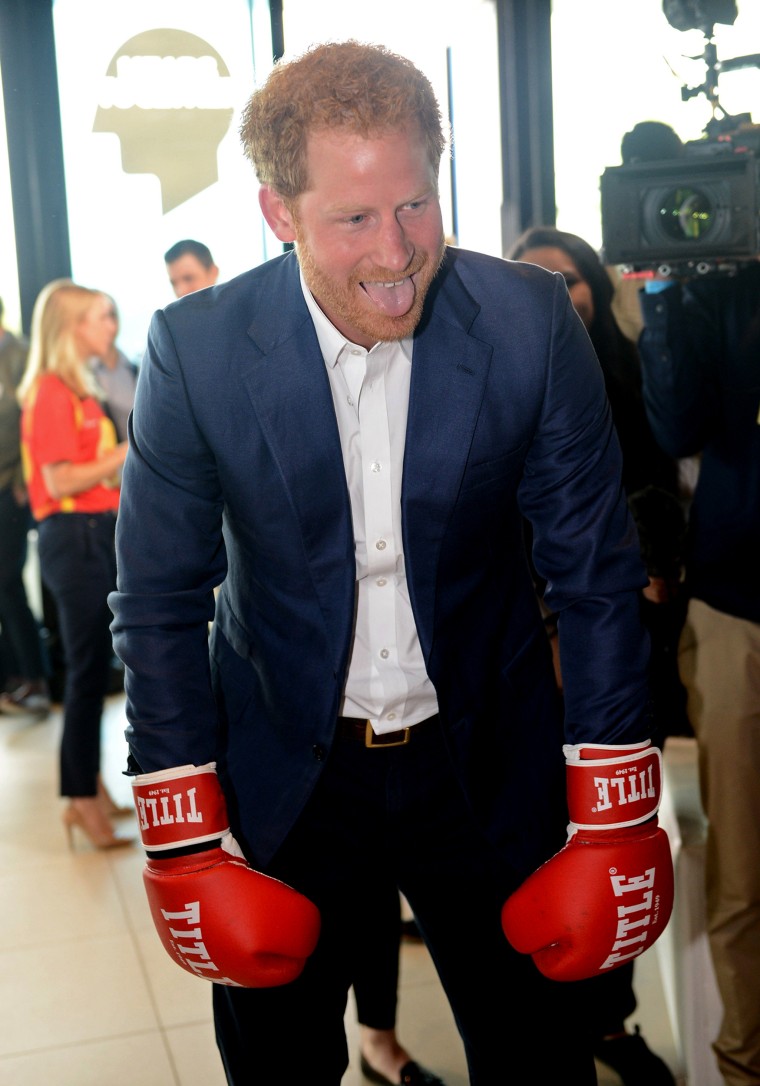 He also tried his hand at "mental Jenga," a twist on the popular game using stacking blocks.
The moments provided some levity to a subject all three royals take quite seriously. The trio have repeatedly lent their names and presence to charities supported by the Royal Foundation that encourage people to speak openly about the topic.
RELATED: Duchess Kate calls for mental health support in schools with heartfelt video
Many people fear admitting they struggle with mental illness, Duchess Kate said during a speech at the event.
"This fear of judgment stops people from getting the help they need, which can destroy families and end lives," she said.
Her husband, Prince William, said unresolved mental health problems "lie at the heart of some of our greatest social challenges" and encouraged people to start having conversations with their friends and loved ones.
"Heads Together wants to get people talking. The more we talk about mental health, the more normal the topic becomes, and the more we feel able to open up and seek support," he said.
RELATED: Duchess Kate, Princes William, Harry team up for mental health PSA
Prince Harry encouraged the public to take steps to listen openly to their loved ones who may be struggling with mental health problems.
RELATED: Prince Harry: I hope Princess Diana would be 'incredibly proud' of the Invictus Games
"We do not want prejudice and fear to stand in the way of people getting the help they need to cope with life," he said, addressing the group's overall goals of providing support and care for those who need it. "We want to build on the great work that others are already doing, but make it even more ambitious."
Each royal has appeared at numerous public engagements for charities raising awareness about the impact of mental illness, particularly among youth. And last month, the trio appeared in a PSA for the Heads Together campaign. The gardens of Kensington Palace provided the backdrop for the promotional video.
The past few days have been busy for the royals. In addition to Prince Harry returning from his trip hosting last week's Invictus Games, an international Paralympic-style sporting event, the entire family appeared at a Sunday evening event that paid tribute to Queen Elizabeth.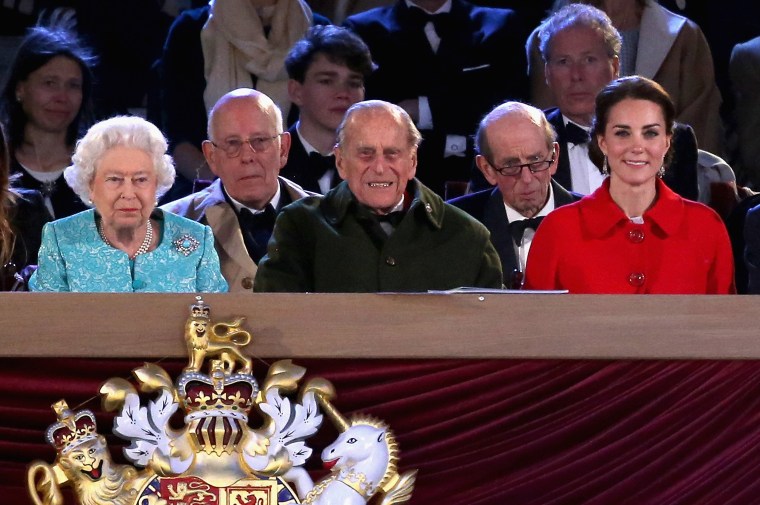 The monarch turned 90 in April but the nation has held several celebrations for the occasion, including Sunday's Royal Windsor Horse Show in the grounds of Windsor Castle. Duchess Kate got an up-front seat at the event, which included performances by actors Helen Mirren and Damian Lewis and singer Kylie Minogue.
Follow TODAY.com writer Eun Kyung Kim on Twitter.