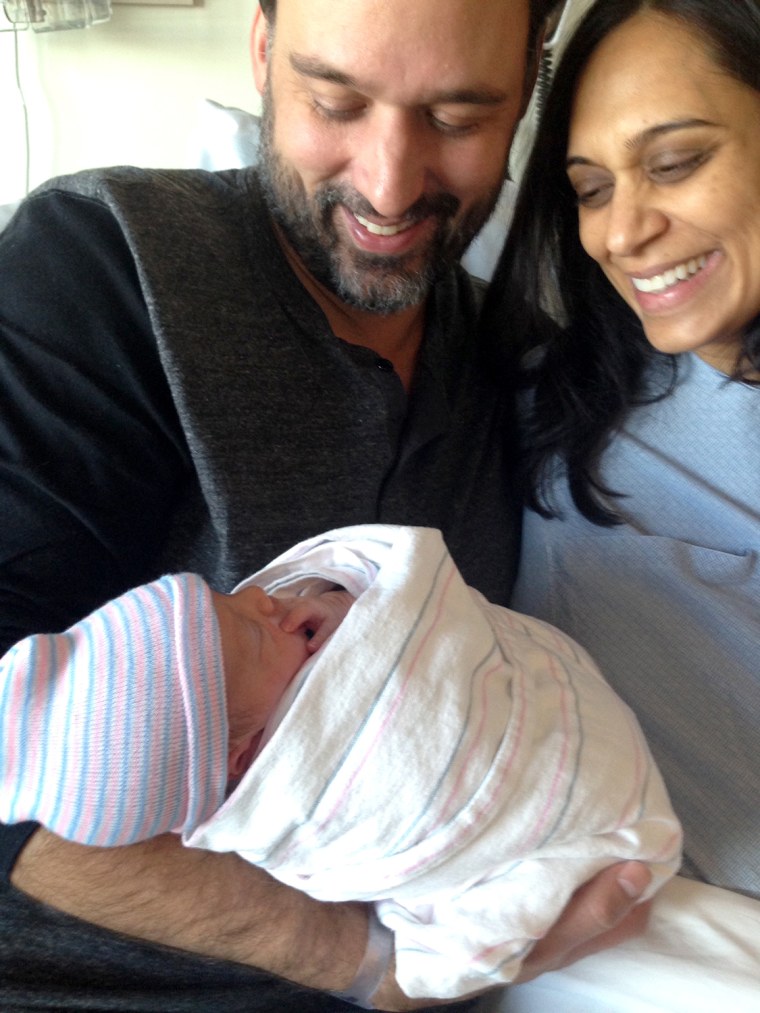 Caroline Reinsch and Christian Williams both suffered serious injuries and permanent scarring in the Boston Marathon bombing in April, but it's what happened afterward that will always make them remember that day. 
While in the hospital during the aftermath of that horrific event, they learned that Reinsch, 39, was pregnant, and that they'd get to have the baby they'd been trying to conceive since 2012.
During her treatment for a damaged right thigh and quadriceps muscle at Brigham and Women's Faulkner Hospital in Boston, Reinsch was given a pregnancy test, which came back as a "slight positive." Doctors advised her to take a follow-up pregnancy test at home, which revealed she had been pregnant for about one or two weeks at the time of the bombing.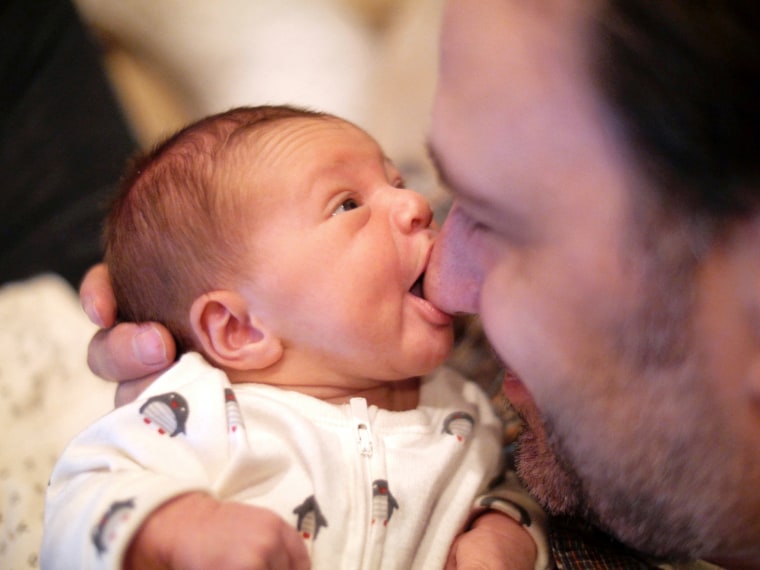 And eight months later, on Dec. 18, she gave birth to a baby girl the couple named Marlowe.
"Discovering that I was going to be a father is how I'll always remember the marathon,'' Williams told TODAY. "Few people are given a chance to see how lucky they are in life. Marlowe reminds us of that."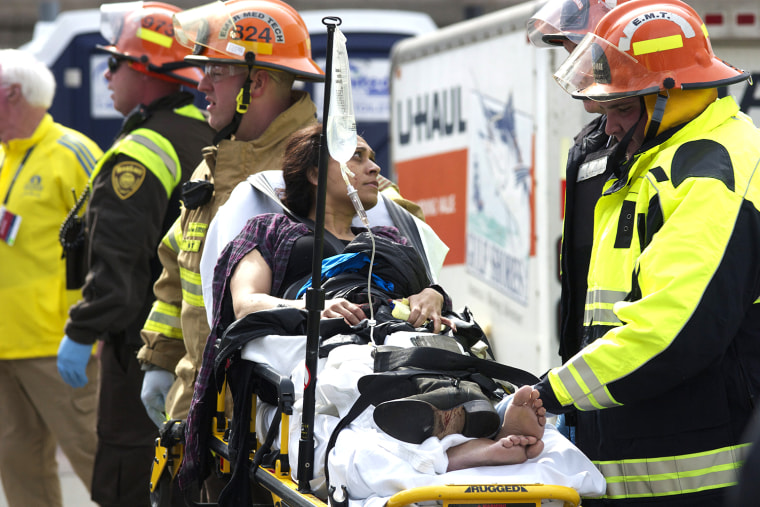 Williams, 42, has undergone multiple surgeries on his right hand and has another one scheduled in January. He also nearly lost his right leg because of injuries suffered in the blast. The couple, who ran in the Boston Marathon together in 2012, was at the finish line cheering on a friend this year when the bomb went off.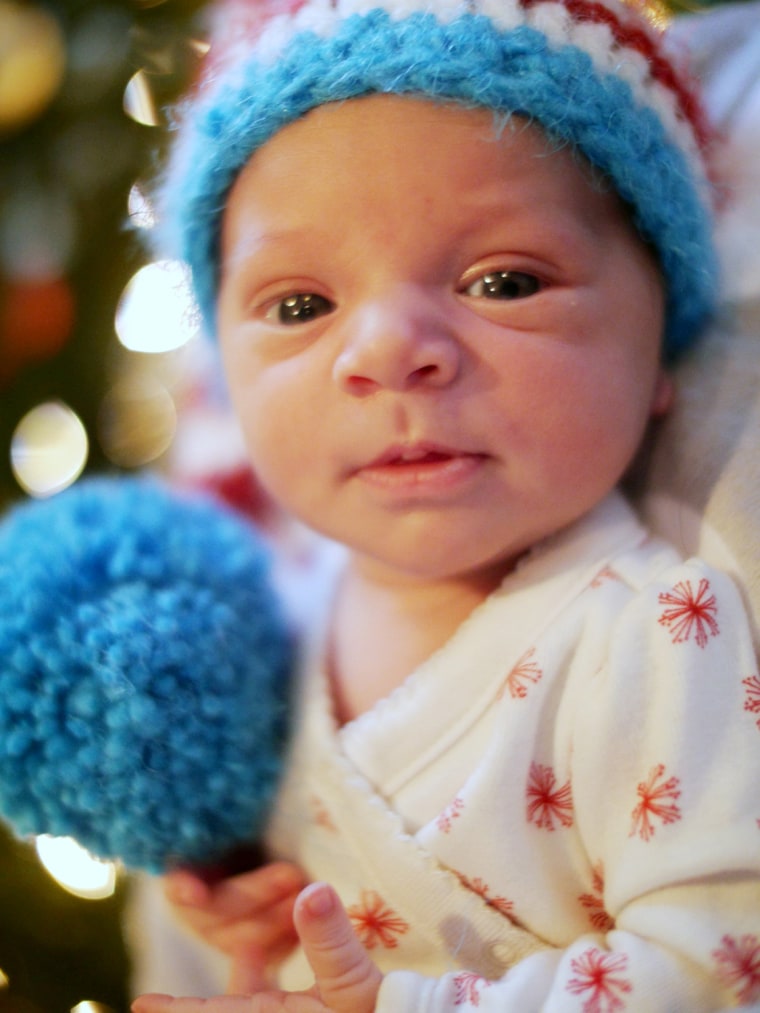 As they continue to recover from their injuries, their main concern is that of any other parents of a newborn – getting some sleep.

"Caroline and I are happy, healthy, and like other new parents..,tired,'' Williams told TODAY via email.
Marlowe was born six days before her due date and came into the world at six pounds, 14 ounces.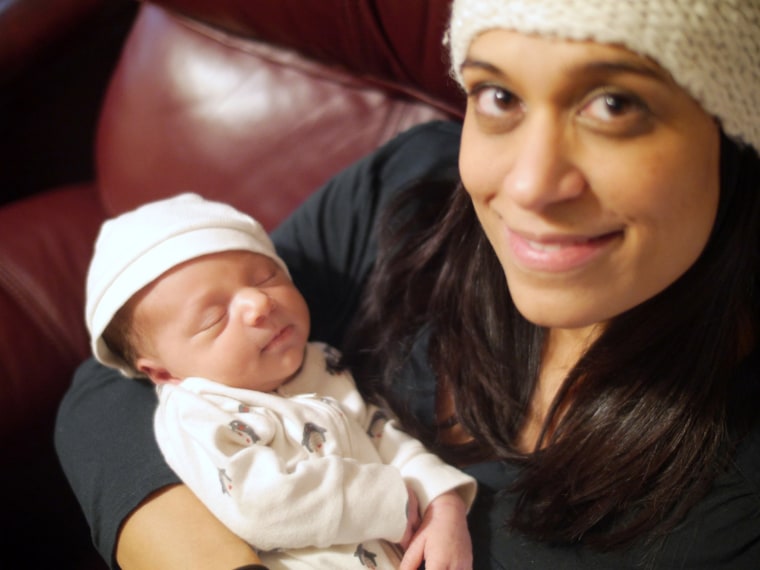 "As for the name, I'd love to tell you that we based it on Christopher Marlowe's quote, 'Who has ever loved that hasn't loved at first sight,' but that would be a lie,'' Williams joked. "Truthfully, it was just a name that we both really loved for its uniqueness and beauty as well as having a built-in nickname (Marley) that we thought was fun. We did, however, choose Eve as her middle name because her original due date was Christmas Eve, and it also happens to mean 'life.'''