It was supposed to be a triumphant return to the court for tennis champion Serena Williams a year after giving birth to her daughter, but the U.S. Open women's final against opponent Naomi Osaka ended in booing from fans and tears from both competitors.
Williams, who is widely regarded as the top player of all time in tennis and who was up for a 24th Grand Slam title, slung harsh words at umpire Carlos Ramos who penalized the pro for receiving coaching signals from the stands. It was the first time Williams had been accused of this violation in her long career.
Williams was also penalized for smashing her racket to the ground and breaking it. The air was tense at Arthur Ashe Stadium on Saturday as Williams vehemently disputed the rulings against her, accusing the umpire of sexism.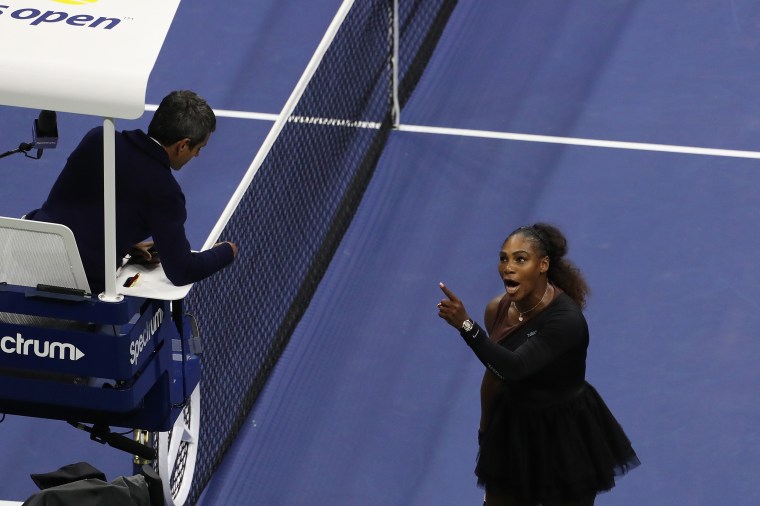 "There are men out here that do a lot worse," she said, "but because I'm a woman, because I'm a woman, you're going to take this away from me? That is not right."
Williams went on to call the referee a "thief" and a "liar," which resulted in a game penalty for verbal abuse.
Osaka won the match, 6-2, 6-4, but the 20 year-old from Japan who idolizes Williams clearly could not enjoy her victory as fans booed during the trophy celebration.
"Let's give everyone the credit where credit's due and let's not boo anymore," Williams said to fans, offering a hug to Osaka, the first person from Japan to win a Grand Slam title.
Celebs took to social media to applaud Williams' support of Osaka as well as both athletes.
Singer Ciara posted a photo of her friend with the caption, "Proud of my friend @SerenaWilliams for standing up and being strong tonight. A true inspiration to many of us women. A new day is coming." Ciara added the hashtag #Equality along with a fist emoji, symbolizing strength.
Lindsey Vonn, the World Cup alpine ski racer, posted a photo of Serena with her arm around Osaka. "What a crazy final!" Vonn wrote, "Congrats to two incredible champions. Despite the outcome both women handled themselves with class and composure. I hope to see these two compete again for another title. #inspiringwomen #thismama"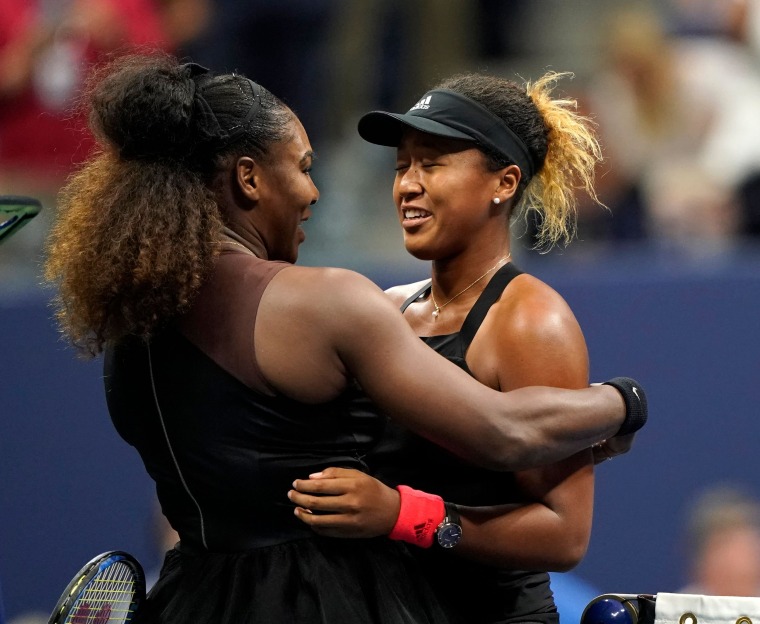 Tennis champion Billie Jean King, no stranger to controversies over sexism after her famous 1973 "battle of the sexes" match Tweeted her support for Williams.
"When a woman is emotional, she's "hysterical" and she's penalized for it. When a man does the same, he's "outspoken" & and there are no repercussions. Thank you, @serenawilliams, for calling out this double standard. More voices are needed to do the same."
Singer Kelly Rowland made it clear whose side she was on, posting a picture of her pal with the caption, "SERENA!!! CLASS ACT!! ALWAYS A CHAMPION!!!!I❤️YOU!!! WE ALL ❤️YOU!!!(The Ump was a weak soul, what a double standard!!!!) #BS"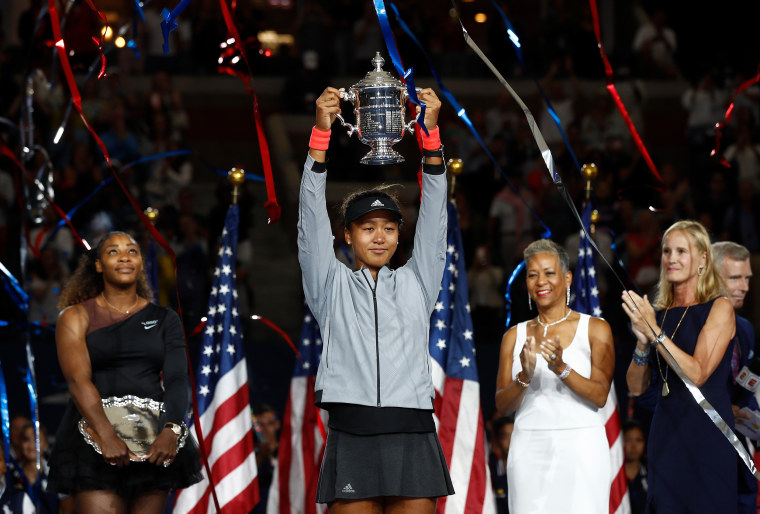 Comedian Kevin Hart showed support for Serena while also congratulating Osaka. "The definition of a champion is displaying class when necessary and that's exactly what you did by giving your opponent her moment and making the crowd give it up for her. You are forever a champion....WE LOVE YOU!!!!!! Congrats to @naomiosakatennis ....you played an amazing match. Enjoy & embrace your moment"
By the end of the day, Serena implored fans to "stay positive" as she wiped away tears. One thing's for sure, we will definitely keep watching to see what each of these strong women are up to next.