A BBC documentary detailing how a public relations expert was hired to reinvent the reputation of Prince Charles in the wake of Princess Diana's death has been postponed amid a report alleging that pressure from the royal family caused it to be shelved. 
"Reinventing the Royals," a two-part documentary, was scheduled to air on Jan. 4 but has been postponed "until later in the new year while a number of issues, including the use of archived footage, are resolved,'' according to a statement released by the BBC. A report by Radio Times alleges that the documentary was postponed after lawyers known to represent senior members of the royal family pressured the BBC not to air it, which the royal family has denied. 
"There is no truth to the comments that are being made,'' a spokesperson for Clarence House, the home of Prince Charles and wife Camilla Parker Bowles, the Duchess of Cornwall, told TODAY.com. "The scheduling of programs is a matter for the BBC."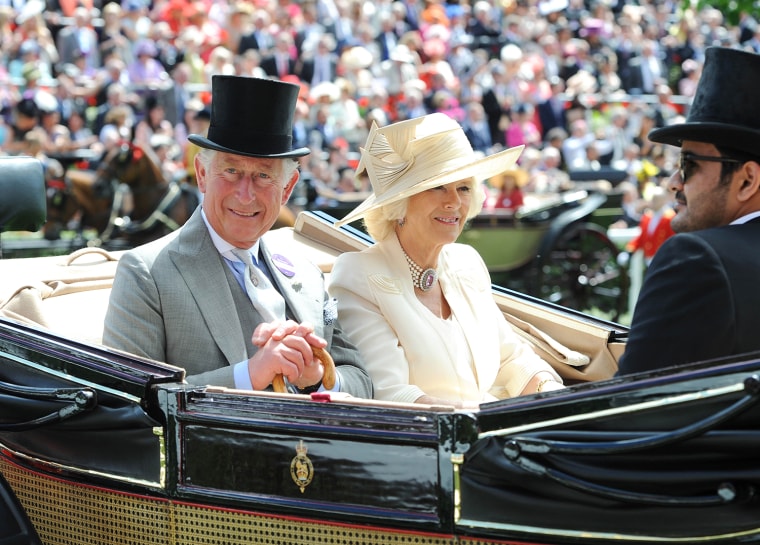 The documentary claims Prince Charles hired public-relations executive Mark Bolland to help portray him as a caring father of his two sons in the wake of the death of his wife, Princess Diana, in 1997, a year after the couple divorced following reports of his extra-marital relationship with Parker Bowles. The film details a campaign palace insiders dubbed "Operation Mrs. PB'' to persuade the public to accept Parker Bowles, whom Charles ultimately married in 2005. 
"It will be, in some areas, critical of the way Prince Charles used his family and other methods to spin his image or make it better,'' royal expert Robert Jobson told TODAY on Wednesday. 
British lawmakers have weighed in on the decision to postpone the documentary. 
"The BBC should have held firm,'' Labour MP Paul Flynn told London's Daily Mirror. "We are not being treated like adults when it comes to the royals. The BBC has no right to censor the truth about what is one of the most sophisticated PR operations in the country — and one we are paying for."
"We cannot now have the royal family deciding what can and cannot be shown on our national broadcaster,'' Jim Sheridan, a senior MP on the Commons culture, media and sport committee, told the Daily Mirror. "That is a dangerous precedent to set. The BBC is a publicly-funded broadcaster and if this program is in the public interest then it must be shown."
Ten years of marital bliss have included meetings with the Dalai Lama, pouring pints of beer at the pub and more adventures. Take a look back at their royal romance.