An arrest warrant has been issued for Brandon "Bam" Margera, one of the creators of "Jackass," after a physical confrontation in Pennsylvania, authorities said Monday.
Pennsylvania State Police said the 43-year-old entertainer from Thornton, Pennsylvania, was involved in a physical confrontation about 11 a.m. Sunday in Pocopson Township, about 40 miles west of Philadelphia.
Police were alerted to a "disturbance," and Margera caused someone minor injuries, they said.
"Margera fled into a wooded area" before police arrived and has not been found, police said.
Court documents indicate Margera is accused of simple assault, harassment and terroristic threats with the intent to terrorize another.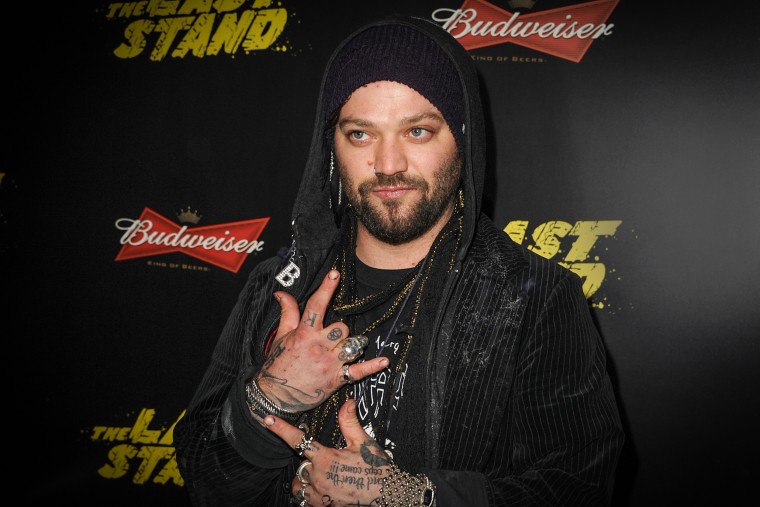 Police are asking anyone with information about Margera's whereabouts to contact them.
In 2021, Margera said he was illegally fired from the "Jackass" franchise's fourth film, "Jackass Forever."
Margera, who helped create the video series that inspired the "Jackass" TV show and films, filed a lawsuit in Los Angeles Superior Court against Paramount, co-star Johnny Knoxville, producer Spike Jonze and director Jeffrey Tremaine alleging that he was wrongfully fired. He sought millions in compensation.
Margera alleged in the lawsuit that Knoxville, Jonze and Tremaine made an unannounced visit to a drug rehabilitation facility in 2019 and "accosted him and coerced him" into signing a "wellness agreement" that required frequent drug tests to remain involved in the franchise.
Margera, who was fired after production began for "Jackass Forever," said in his suit that he was terminated after a drug test showed he was taking prescription Adderall.
"Defendants knew full well that Margera had to take Adderall to treat his attention deficit disorder. He had been on this medication for several years," the suit said.
According to court records, Margera requested a dismissal of the case in 2022.
This story first appeared on NBCNews.com.