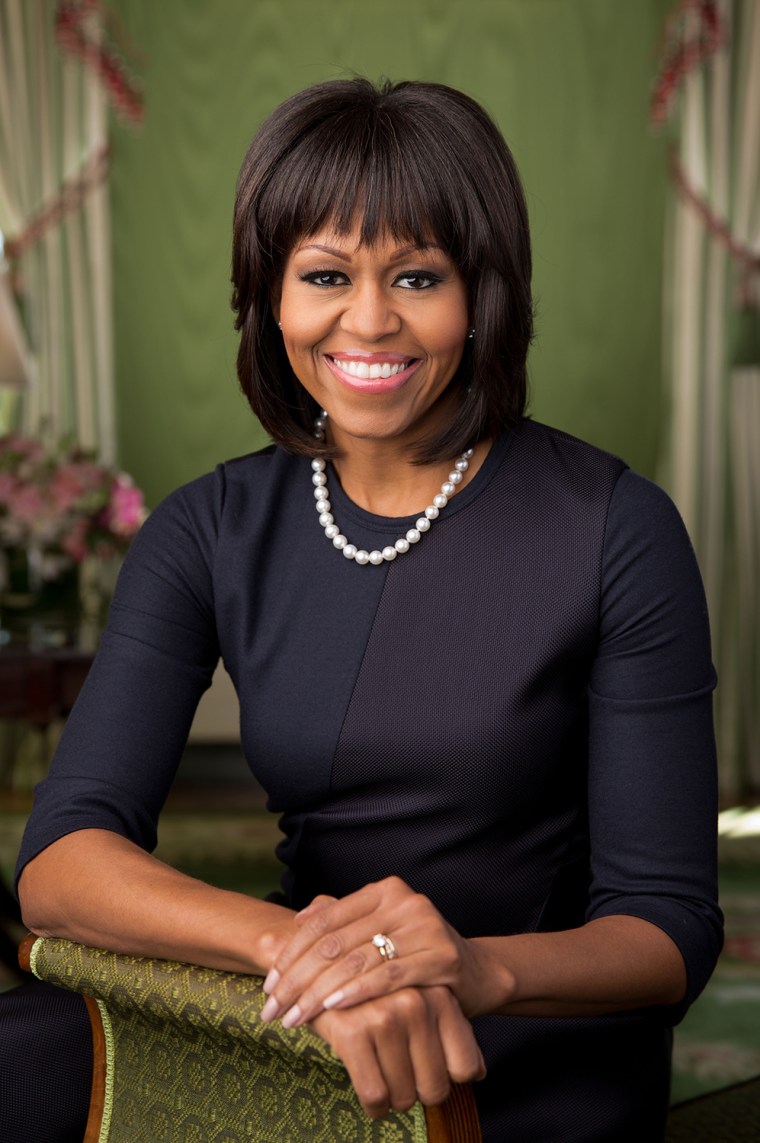 Michelle Obama has spent the first half-century of her life breaking barriers and checking off a series of firsts. Now, as he reaches her milestone birthday Friday, the nation will be watching to see in what other areas she will leave her mark.
Five years after moving into the White House, and without a re-election campaign to worry about, she has more room to relax in her role and, political watchers say, possibly become more vocal on political issues in the three years left in office.

So far, critics have complained about Obama's silence on issues where they expected to hear her voice: Last year, at the start of her husband's second term, she disappointed advocates for tighter gun-control measures after she failed to push harder on the issue in response to the massacre at Sandy Hook Elementary School in Newtown, Conn. She also deflated hopes of some hard-core feminists who wanted her to champion their causes instead of falling back on her self-described role as the nation's "mom-in-chief." Nor did she tackle racial issues during her second term, as some had expected.
All these issues, particularly on race, demonstrate the fine line the first lady — and her husband — walk when representing the White House, said Anita McBride, who served as chief of staff to Laura Bush.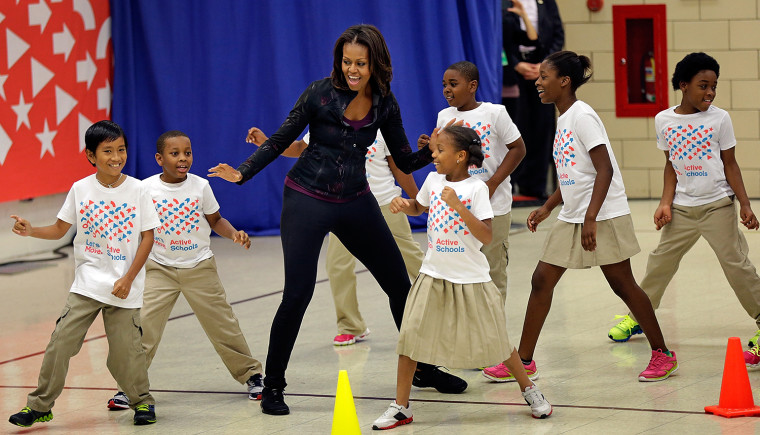 "The most important thing to remember is, whether you are black, white or Hispanic, you're the first lady and the president of all the people in the United States. That's a huge melting pot, so to reinforce that she's African American over anything else would not be wise," said McBride, who directs programming and national conferences on the legacies of America's first ladies and their historical influence at American University.
Valerie Jarrett, a top White House adviser and a close friend of the Obamas, said the first lady doesn't want to "spread herself too thin."
"She really wants to have a maximum impact and to do that in fewer areas," Jarrett told the Associated Press. That, she said, "is better than trying to take on every single possible cause that's a priority for the administration."
But Robert Watson, a Lynn University professor who has written two books and an encyclopedia on first ladies, said he expects Obama to "go a little harder at issues" over the next several years. Second-term first ladies usually feel more at ease to speak more forcefully about issues close to their heart, he said.
He noted that after President George W. Bush won a second term, his wife surprised many people by speaking out for Afghan women and for the release of Aung San Suu Kyi, an imprisoned democracy leader in Myanmar.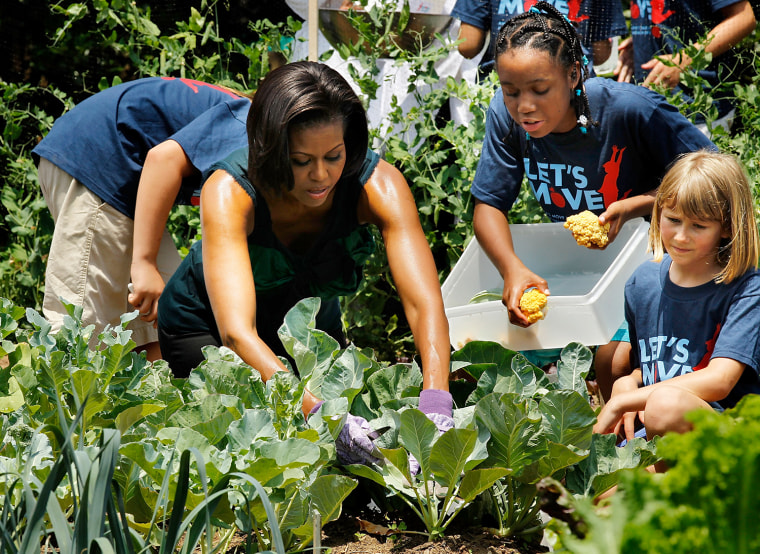 Laura Bush had been equally supportive about education reform when the implementation of "No Child Left Behind" was the main domestic priority of her husband's first term, pointed out McBride. People just happened to take more notice of her work after September 11, when the Bush administration turned its eyes abroad. That's when Mrs. Bush did the same, traveling repeatedly to Africa, Afghanistan and the Middle East.
"Women's rights, women's health, education — these were always interests of hers and she took them to a global level," she said. "Yes, in many ways, the perception was it was a total transformation of her. But to be honest, she wasn't a different person, she had different opportunities where she was able to engage, to dive deeply into what were major goals of the Bush administration."
McBride said the same thing could occur for Michelle Obama, as her husband begins addressing difficult issues such as immigration reform and income disparity.
In a second term, freed from election worries, "you have a growing number of issues where you can use your voice and use your platform" to support the administration's causes, McBride said. "You also recognize how fast the time goes that you have this temporary custodianship of this enormous platform, and you jump in there and you do it."
Watson said he wouldn't be surprised if Obama, an Ivy League-educated Chicago native who grew up in the city's tough South Side, takes on race, even if it's in more subtle ways, like through discussions on poverty and income disparity.
"Her legacy will be that she's been able to transcend race in a remarkable way, the way that perhaps an Oprah or a Michael Jordan was able to do," he said. "She has a huge basis of support among middle-class, white housewives."

Although Obama hits the mid-century mark on Friday, she will celebrate a day later with a dance party at the White House. It's a fitting commemoration for someone who has so far built her legacy around physical fitness and ways to reduce childhood obesity.
The first lady looks as sophisticated in designer dresses as she does in outfits from J. Crew.
Obama launched the "Let's Move" campaign in 2010 to help children become more physically active and have access to healthier foods. A year later, she introduced a second initiative, Joining Forces, with Jill Biden, the vice president's wife, to help support and raise awareness about the needs of military families.
Myra Gutin, a Ryder University communications professor and frequent lecturer on first ladies, said she expects Obama to continue making both of them a priority in her remaining years in the White House, given their success. "Let's Move" in particular has gained widespread support, ranging from the National Football League and major league baseball to the Sesame Street franchise, which even gave permission to the produce industry to use its licensed characters for free on fruits and vegetables.
"There's no such thing as a traditional first lady, not anymore in this technology-filled world. Is Mrs. Obama cutting edge? Is she an activist? No. As first ladies go, I think she's been politically careful because she does not want there to be a major flare-up that would require her husband to use his political capital to clean up," she said. "But she's not exactly just sitting in the White House pouring tea and having receptions, either."
Obama could still pick up another cause should she choose, Gutin said.
"She still has almost three years left. If she decides she wants to get involved in another initiative, there's still time."