It's National Potato Day – forget the main dish, today is just about this tremendous tuber! In 2013, Americans ate 113.5 pounds of potatoes per capita, according to the United States Potato Board, and they add that it's "the second most frequent item served for dinners eaten at home, right behind poultry." Though we do a lot to make them deliciously unhealthy, potatoes on their own are nutritious (hello, potassium), and affordable to boot. In the future, look forward to specially marketed artisan potatoes and more gourmet ready-to-eat in a snap potato options that appeal to even the most discerning palate. For now, try these recipes to give America's favorite vegetable a creative kick!
Mashed potato truffles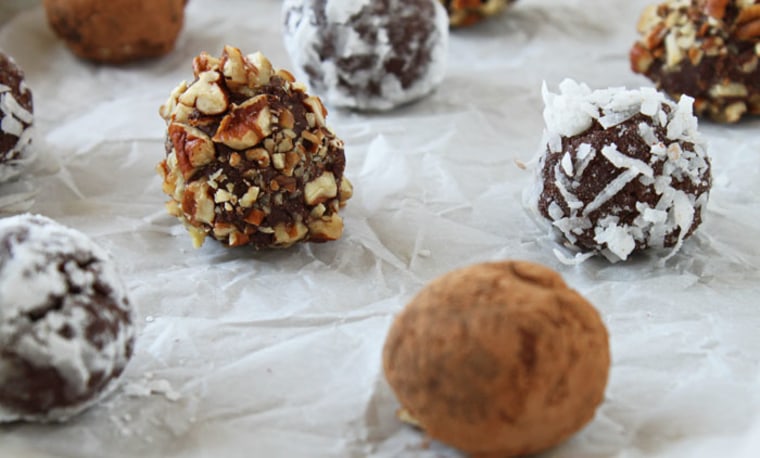 Dessert for dinner is an option when you make Christina Lane's mashed potato truffles. These truffles have only four ingredients – chocolate chips, vanilla extract, some sort of coating, and leftover mashed potatoes. Lane swears that no one can tell that these aren't made the traditional way, with a chocolate and cream based ganache. Clearly, roasted garlic and parmesan mashed potatoes are not great for this recipe, but the plain stuff that usually gets lumped in with old meatloaf just got a whole lot more glam.

Grilled cheese chip butty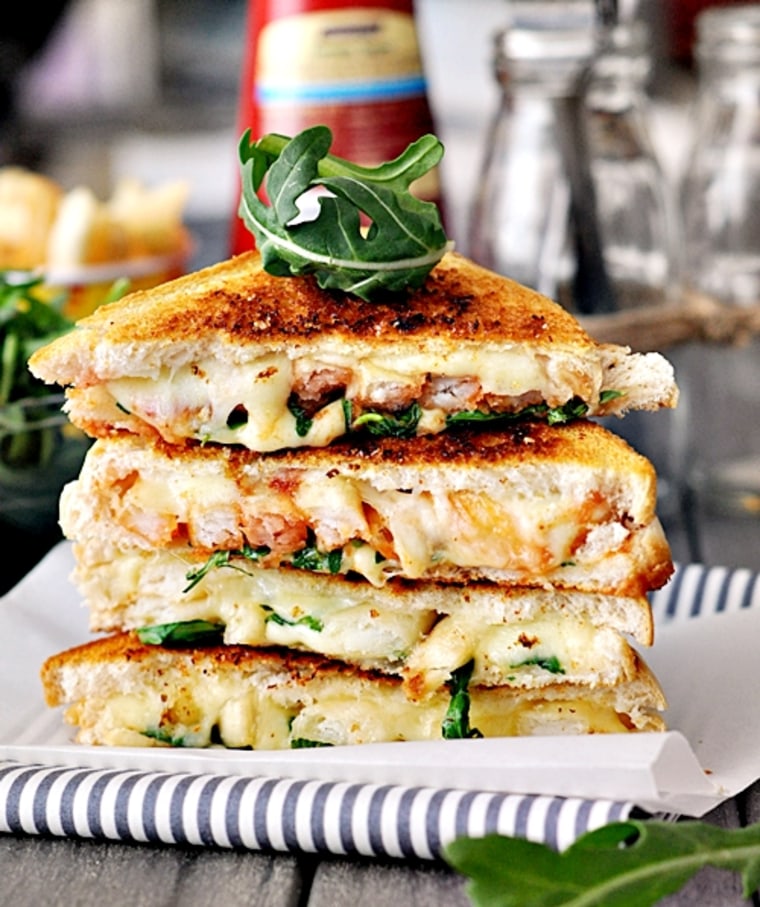 The Brits can lay claim to some awesome soccer, beautiful Kate Middleton, and a sandwich called the chip butty – literally, french fries laid between two slices of buttered bread and called a sandwich. How amazing is that? Emily Tan at Fuss Free Cooking takes it a step farther. She layers fries, arugula, ketchup, butter, and mozzarella cheese in one gooey, crispy, potato-and-cheesy grilled cheese sandwich that you won't ever forget.

Loaded baked potato waffles
Because why should hash browns and home fries corner the market on breakfast potatoes? The blogger behind Recreating Happiness adapts a potato waffle recipe from Joy The Baker to make gluten-free potato, bacon, and cheese waffles that cry out for a poached egg and a side of Sunday morning comics. The original recipe uses traditional flour and chives, too.

Potato oatmeal
Scottish food has a reputation for being a little crazy – haggies, neeps and tatties, and the like. But this one just might take the cake – after all, it's not every day that you see savory, dinnertime oatmeal. This recipe, from Rampant Scotland, uses any rough oatmeal, toasted to bring out its nutty flavor, then uses it to top buttered potatoes and chives. The result is nutty, crunchy, and entirely unexpected. This could become your new favorite way to eat oatmeal!