It's beginning to look a lot like Christmas around Rockefeller Plaza!
TODAY kicked off the holiday season Saturday morning with the arrival of the Rockefeller Center Christmas tree, a 72-foot tall, 12-ton Norway spruce.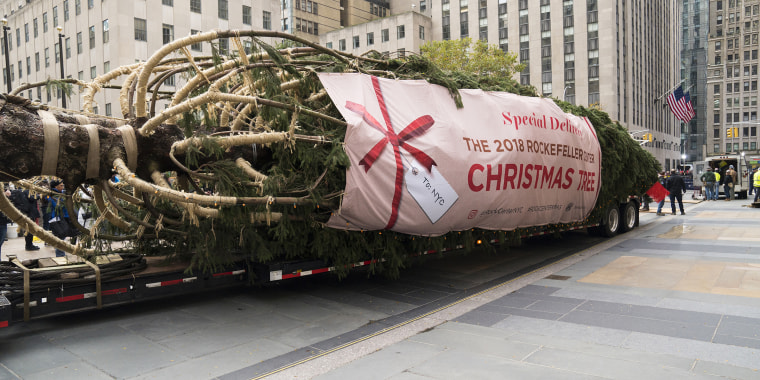 This year's tree hails from a Wallkill, New York, farmhouse about 80 miles north of New York City that's owned by Shirley Figueroa and Lissette Gutierrez.
"We're ecstatic," Figueroa said Saturday as she and Gutierrez joined TODAY on the plaza for the tree's arrival. "I'm going to cry! Happy tears."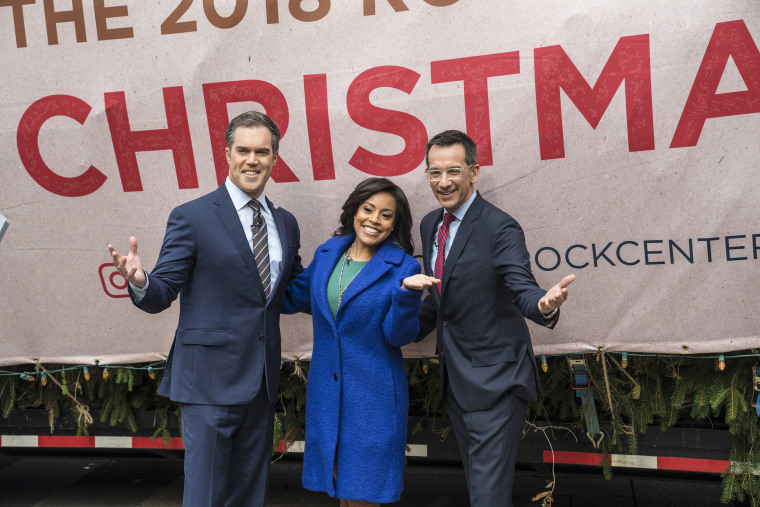 The majestic, 75-year-old tree, which Figueroa and Gutierrez named "Shelby," began its journey to the Big Apple on Thursday after being cut, craned out of its rural home and loaded onto a 115-foot flatbed truck.
"After we bought the house, the previous owner told us, 'Hey, by the way, the tree in the yard? Rockefeller Center has been scouting it,'" Figueroa told NBC New York. "I didn't believe it. Until they came knocking on the door."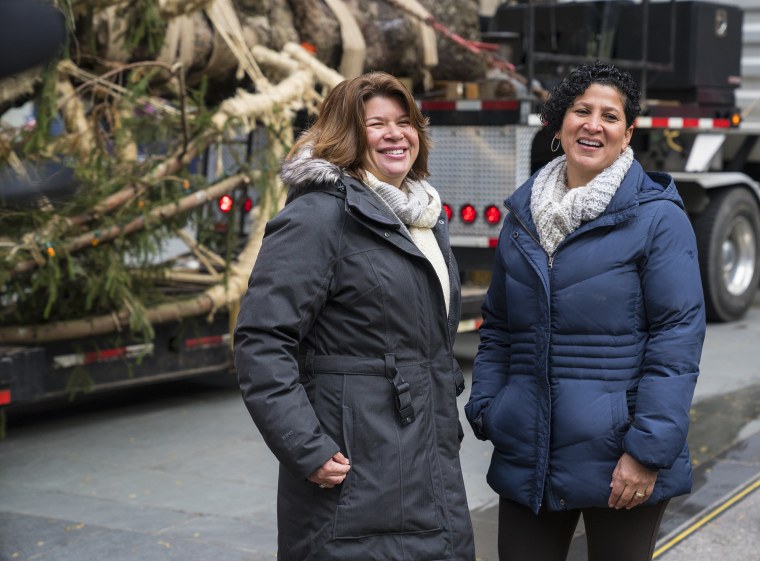 Once "Shelby" sits firmly in place on the plaza, she'll be wrapped with 5 miles of multi-colored LED lights and topped with a brand new star made of 3 million Swarovski crystals.
"She's going to get the jewels that she deserves," Figueroa said on TODAY.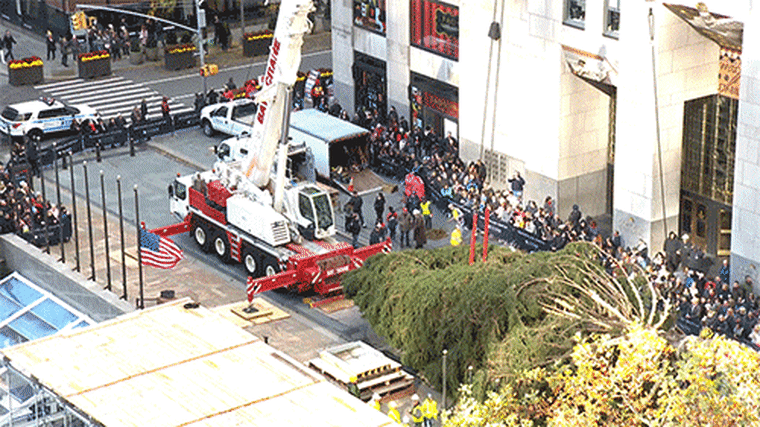 Every day this holiday season, an average of 800,000 visitors will gather around the tree to join in on the cheer. Once the season passes and "Shelby" has served her duty on the plaza, Habitat for Humanity will turn the tree into home-building lumber for those in need.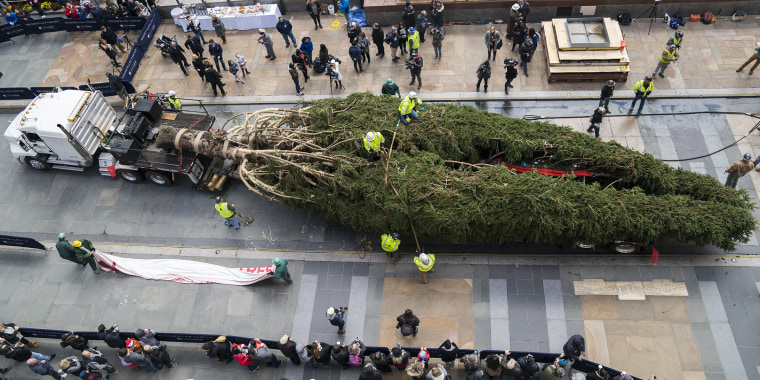 The Rockefeller Center Christmas tree, a symbol of the holidays since 1931, will light up for the first time this year on Wednesday, Nov. 28, with a celebration airing 7 p.m. EST on NBC. The tree will shine bright until 11:30 p.m. every night through Jan. 7.