Continuing a slowly evolving trend for 2015, outdoor gear and sporting goods retailer REI is telling its workers to stay home on the day after Thanksgiving.
REI will shut doors on Black Friday in its 143 stores for the first time, as owners want to encourage their workers and customers to do what their products encourage anyway: Play outside!
"Any retailer that hears this will be startled by the idea," REI President and CEO Jerry Stritzke told USA Today. "As a co-op ... we define success a little differently. It's much broader than just money. How effectively do we get people outside?"
Co-op REI has 5.5 million members who pay a one-time fee for a "share" in the business. Members are responsible for the vast majority of REI sales.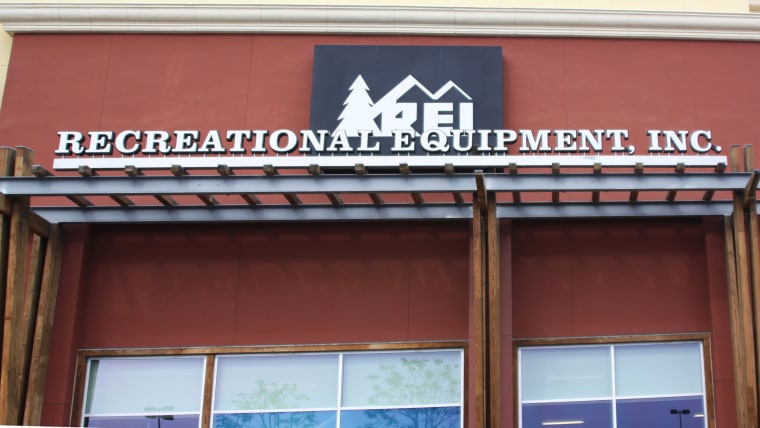 MORE: Go ahead, sleep in: Black Friday deals may not be so hot
In addition, the store will have no Black Friday promotions and no online orders will process until Saturday. Only a few of its 12,000 employees will be on call while the rest will get a paid day off. (Thanksgiving itself is also a holiday.)
The chain is encouraging everyone to share what they do with that non-shopping day by posting images on social media using the hashtag #OptOutside.
It sounds like a great promotion, but it's also about making a point while likely taking a financial hit: Black Friday has regularly been one of the retailer's top 10 sales days.
"The thing that is powerful to me is this clearly is not a financially self-serving act," says Stritzke. "It's an act where we're really making a very clear statement about a set of values."
REI now joins a growing number of retailers who are shuttering on or around Thanksgiving: Game Stop, Half Price Books, Harbor Freight and Staples have already signed on to be out.
One store manager already has plans in mind. Brian Harrower, who runs the REI in Bloomington, Minnesota, will have Black Friday off for the first time in 25 years — and he's coordinating an ice hockey tournament.
"Somebody has to be the one to kind of put their flag in the sand and say enough is enough," he says. "And an outdoor life is a healthy life."