It's the National Parks Service's centennial anniversary, and to mark the big event, TODAY's anchors are setting out on amazing outdoor adventures.
After Natalie and Jenna hit three beautiful Florida parks on Monday, Al and Matt went on an journey of their own on Tuesday, heading to White Sands National Monument and Carlsbad National Park.
At first glance, it may have looked as though they kicked off their trip with a detour to a snow-covered landscape — that's just how white the sands are in the aptly named desert park in New Mexico.
White Sands' sparkling gypsum dunes — which never looks quite the same thanks to the constantly shifting nature of the mounds — draw a half million visitors each year.
It's easy to see why.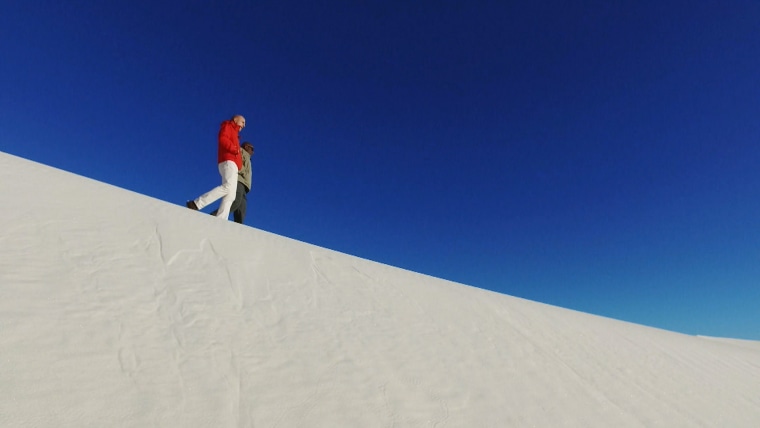 In stark contrast to those sun-covered bright white dunes, the next stop showed what lies below.
Carlsbad Caverns National Park is made up of 118 caves underneath the New Mexican desert expanse.
It's taken nature hundreds of thousands of years to form the stalactites, stalagmites and helictites — those extreme formations carved right into earth — and it makes for a truly one-of-kind sight.
Tune in Wednesday to see Al report from San Francisco and give us a closer look at Alcatraz Island and Sequoia National Park.
Follow along with our 100 Years of National Parks series and join in on the conversation using #NationalParksToday.