Kathie Lee Gifford has been taking trips to Israel for the past 45 years, mostly for Bible studies to deepen her faith. On her most recent trip to the Holy Land, she played tourist by visiting some of the top spots in the country.
Western Wall
Israeli actress and producer Noa Tishby met up with Kathie Lee in Jerusalem, where they visited one of the holiest places in all of the world to the Jewish people, the Western Wall.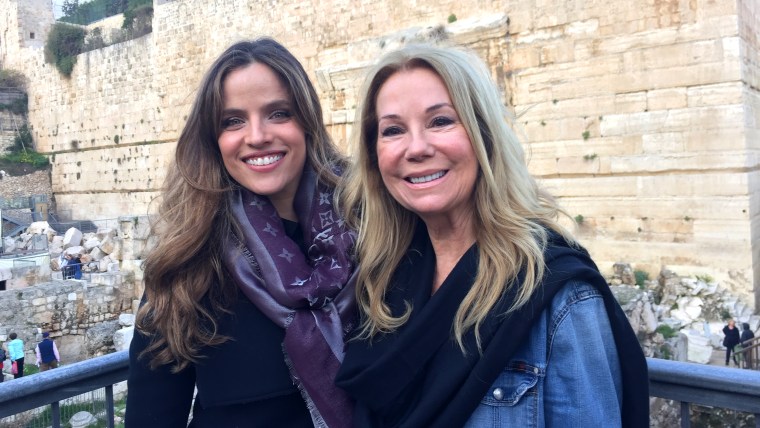 It was one of the original walls that supported the 1.5 million-square-foot temple built by King Herod. People come from all over the world to slip prayer notes between the stones in the wall and to celebrate milestones, like weddings and bar mitzvahs.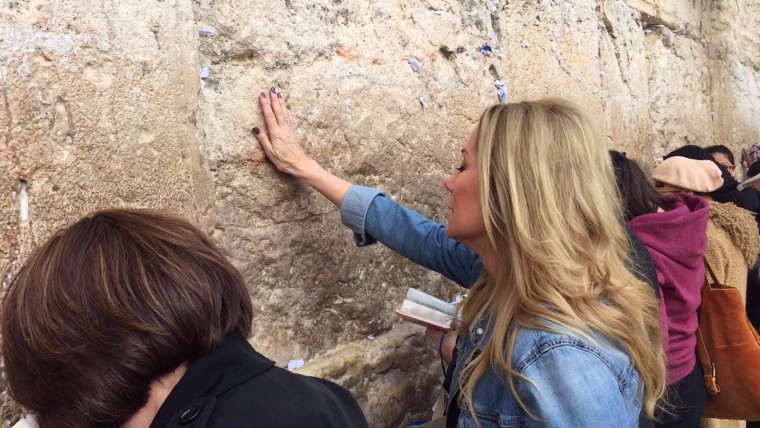 Mount of Olives
This is one of Kathie Lee's favorite spots in Jerusalem. The Mount of Olives boasts spectacular views of the city and it oversees the Garden of Gethsemane, where scripture says Jesus spent his last night before being crucified.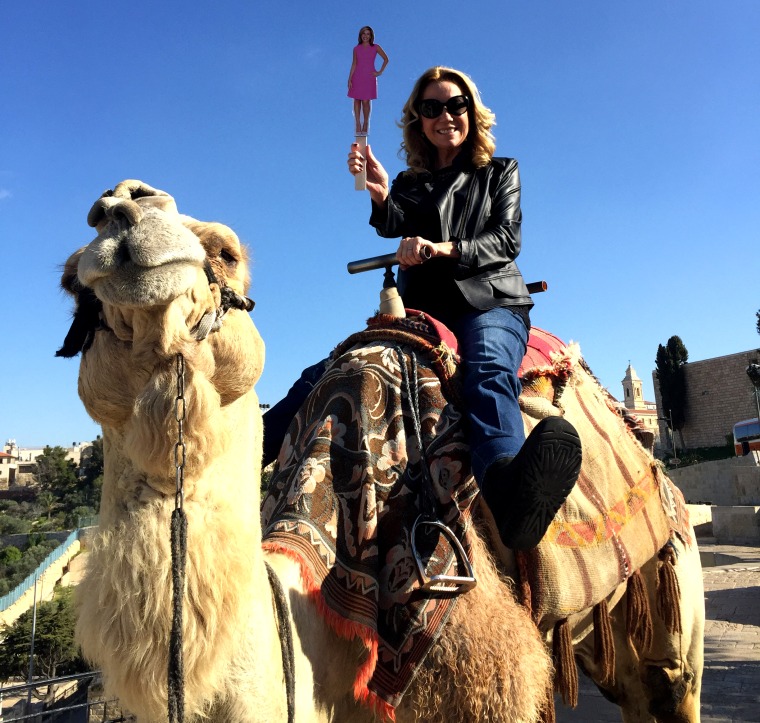 At the Mount of Olives, you can ride a camel, and Kathie Lee couldn't go to Israel without hoping on one herself!
Machene Yehuda Market
Israeli celebrity chef Ruthie Russo met up with Kathie Lee at the bustling Machene Yehuda Market, where they tasted some of the delicious native foods and (of course) had a happy hour drink!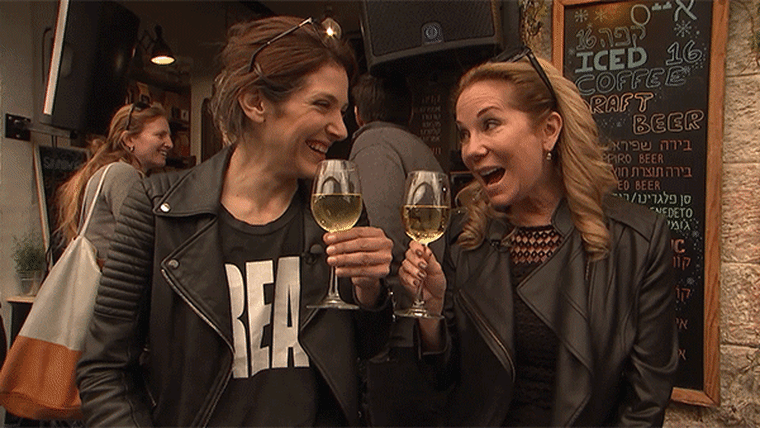 Tel Aviv
Jerusalem is where the Jewish pray and Tel Aviv is where they play!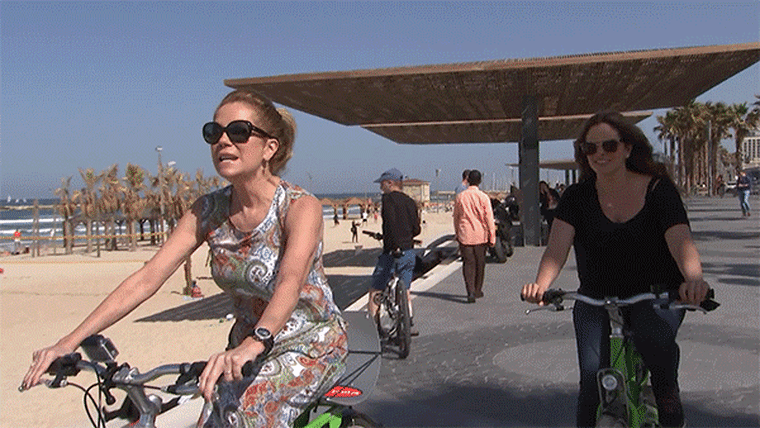 Kathie Lee and Noa rode bikes, played on the beach and made fresh hummus in the city that's located right on the Mediterranean Sea.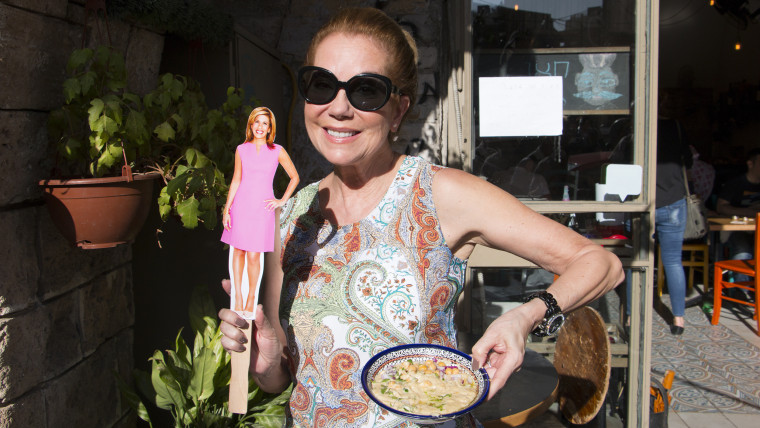 RELATED: Kathie Lee takes 'flat Hoda' all over Israel!
Dead Sea
The famous Dead Sea is known for being the lowest point on the earth, as well as for the water's high concentration of minerals that make it easy to float the afternoon away!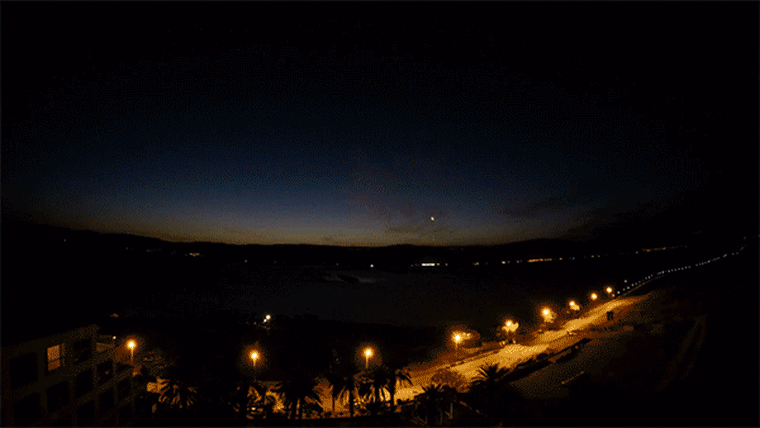 Kathie Lee put on her swimsuit to enjoy an afternoon on the water, where she conveniently ran into male model Michael Lewis.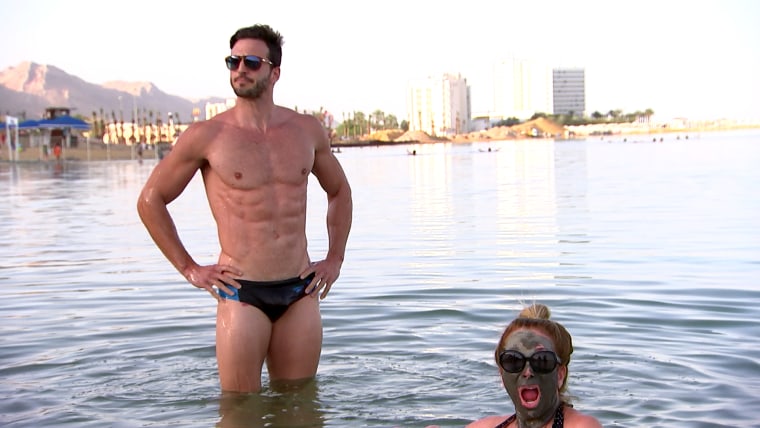 He confirmed to her why they call Israel the promised land!
Follow TODAY digital dude Kyle Michael Miller on Twitter.