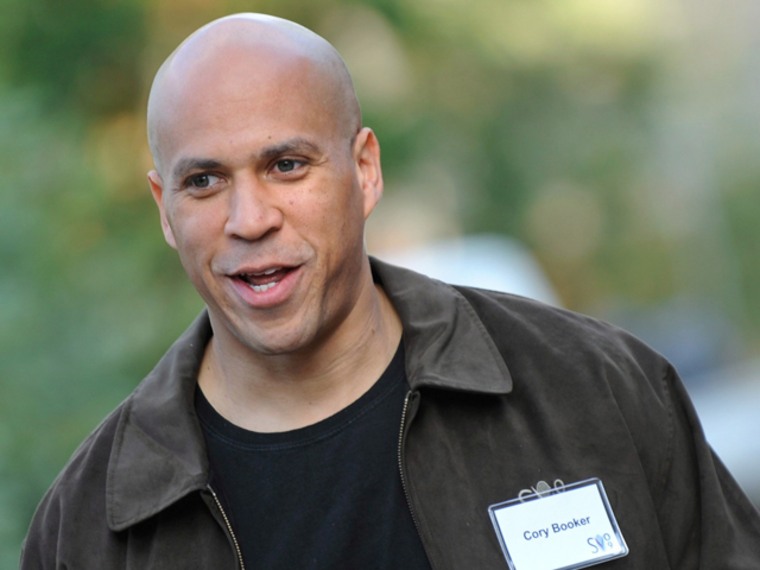 Cory Booker is "Unbreakable."
The Newark mayor's real life status as Bruce Willis from the other decent movie by M. Night Shyamalan was further confirmed Thursday when Booker ran into a burning building to save his next-door neighbors. Emerging from his rescue mission with second-degree burns and smoke inhalation didn't stop Booker from confirming his safety and thanking well wishers on Twitter — the social network account he personally mans seemingly nonstop to communicate with his constituents.
This fire rescue comes as little surprise to anyone familiar with Newark mayor Booker's obsessive mission to boost his troubled city, and many remember his Hurricane Irene derring-do. The Saturday before the storm was thought to hit, Booker went door to door in evacuation zones to make sure everyone gets out, responding to citizens with emergency numbers and promises to check personally on families with infants and elders.
Now Booker is rewarded on his constituent communication venue of choice — Twitter — with his very own hashtag of fictional feats: #CoryBookerStories: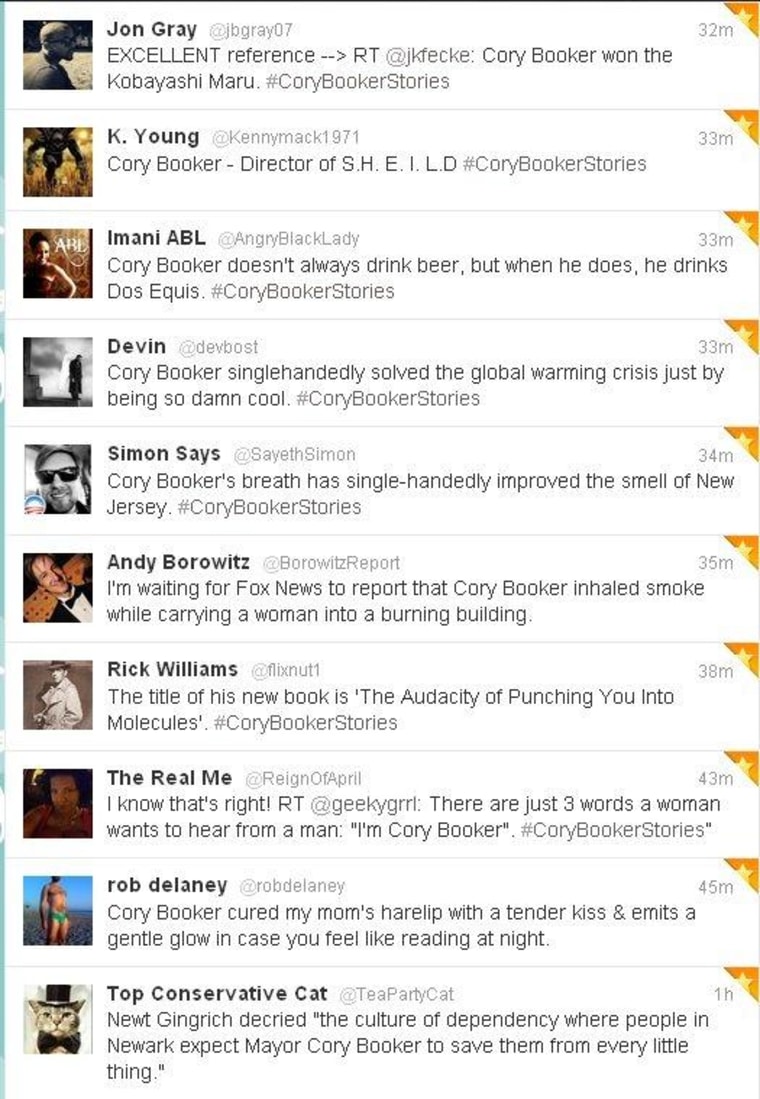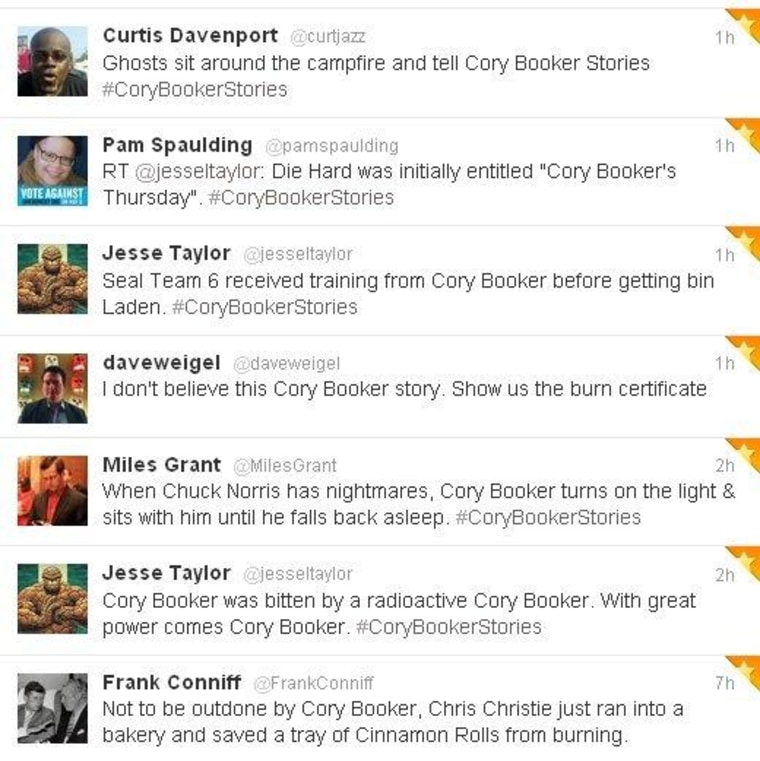 Helen A.S. Popkin goes blah blah blah about the Internet. Tell her to get a real job on Twitter and/or Facebook. Also, Google+.
More on the annoying way we live now: