Whether you've got a well-worn passport, or are traveling internationally for the first time, the documentary "Gringo Trails" just may inspire you to act more responsibly when you hit the road.

The film, opening in theaters in New York and Chicago this month, looks at how millions of new travelers who don't always respect the local culture and environment are threatening some tourist destinations 
The World Tourism Organization says a record 1.87 billion tourists traveled internationally in 2013. "Gringo Trails" filmmaker Pegi Vail, associate director of New York University's Center for Media, Culture and History, says the numbers are only going to increase, so travelers should be aware of their carbon footprint abroad.
"I really love travel, so I wanted to share what could potentially happen in some places if we're not careful … from both the host's and the guest's perspective," Vail told TODAY.
The movie — which includes footage spanning three decades — is beautifully shot in several locales, including the lush Amazon jungles of South America, arid Timbuktu, Mali, and Thailand's tropical beaches.

Some of its most powerful images compare photos and video of tourist destinations in the 1980s and 1990s with how they look now.
The once-deserted paradise of Haad Rin Beach on the island of Ko Pha Ngan in Thailand formerly lured backpackers with its pristine landscape and cheap prices. But over the course of a decade, the secret got out, and regular all-night Full Moon celebrations now attract thousands of partiers who overtake the island, leaving heaps of trash.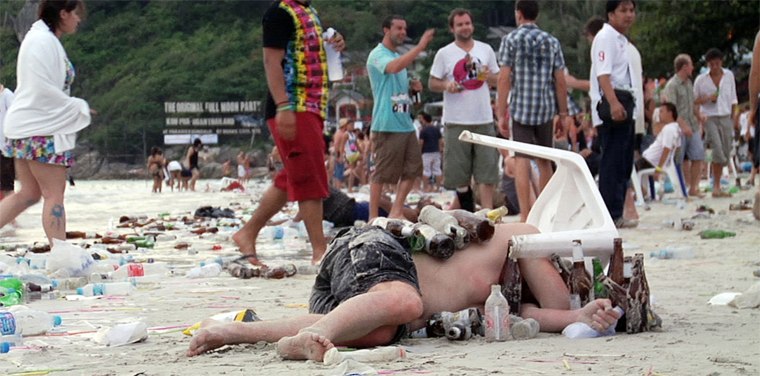 The film also shows tourists making innocent mistakes that have real consequences for their destinations. When a visitor on a hunt for anacondas in Bolivia reaches out and touches a snake, the guide warns that the bug repellent on her hands is toxic to the reptile.

"There used to be incredible coral reefs throughout the Caribbean, and with increased development, including tourism, the number of fish and quality of the coral reef is seriously degraded," said Jim Sano, vice president of travel and conservation for the World Wildlife Fund.
There are places here in the U.S. that are also affected by the torrent of tourists. "You used to see grizzly bears all over California, and due to habitat loss, in Yosemite, for example, when an increased number of travelers started visiting, they were hunted to extinction," Sano says.
But there are ways travelers can prevent that kind of damage. Ecotourism — or responsible travel to natural areas that conserve the environment and culture of local people — has become more prevalent in recent years. Travelers are choosing vacation spots based on eco-friendly offerings.
Reading up on the history, culture and ecology of a place before visiting also can inform behavior and shows respect for the host country.
"People are afraid to ask questions, but better to ask a guide, 'How do you dispose of things at a campsite or an eco-lodge?' Sometimes there are regulations with toilets and water for proper disposal," suggests travel expert Lee Abbamonte, who claims to be the youngest American to visit every country in the world.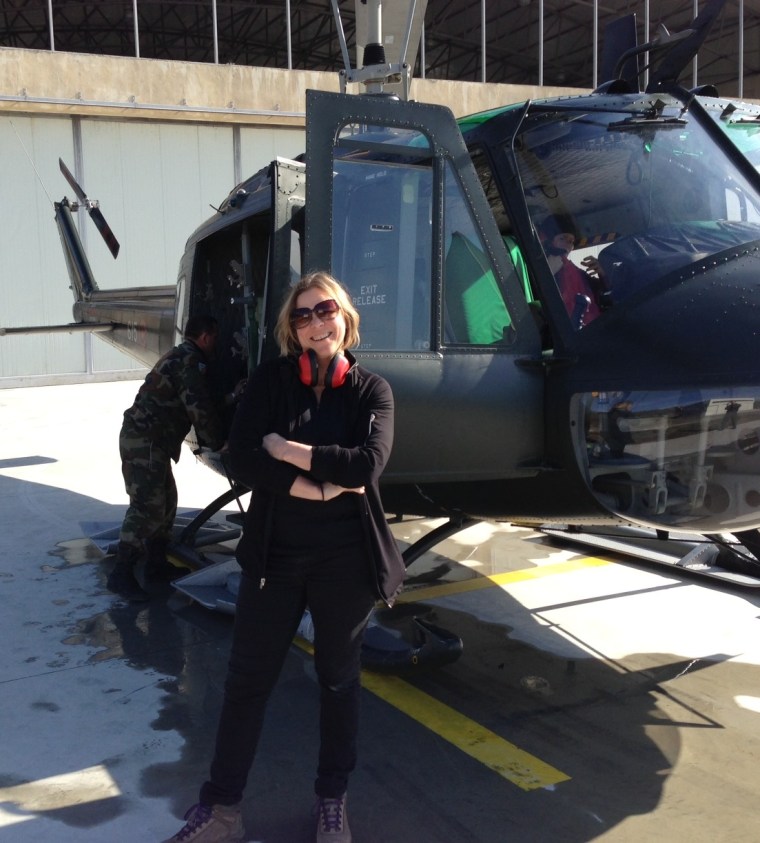 "What are the cultural norms? That's something you can do ahead of time, educate yourself. It doesn't cost anything. Anyone can get online and learn about a place before they go," Vail says. 
Patricia Serrano, who blogs at freshtraveler.com, says people don't always have time to do research, but checking out eco-tourism blogs can help you plan vacations because they've already explored the area and can make recommendations.
"I eat at small restaurants that are independently owned. I make sure to drink the local liquor, and basically make sure my money is going to the local economy," Serrano said.
Other ways to be a conscientious traveler include booking direct flights, choosing eco-friendly tour companies, and respecting the rules on campsites. TripAdvisor has a GreenLeaders program that informs consumers on eco-friendly hotels that are committed to recycling, serving organic and locally produced food, and providing electric car-charging stations.
"More and more countries are relying on tourism as a main source of income. It's great to learn about other cultures and environments but also recognize that our money goes a long way in these communities, " Vail says.