There are tons of people tending to the massive flower-covered steel sculpture outside of 30 Rockefeller Center. 
But there are far fewer people who know what the heck it is.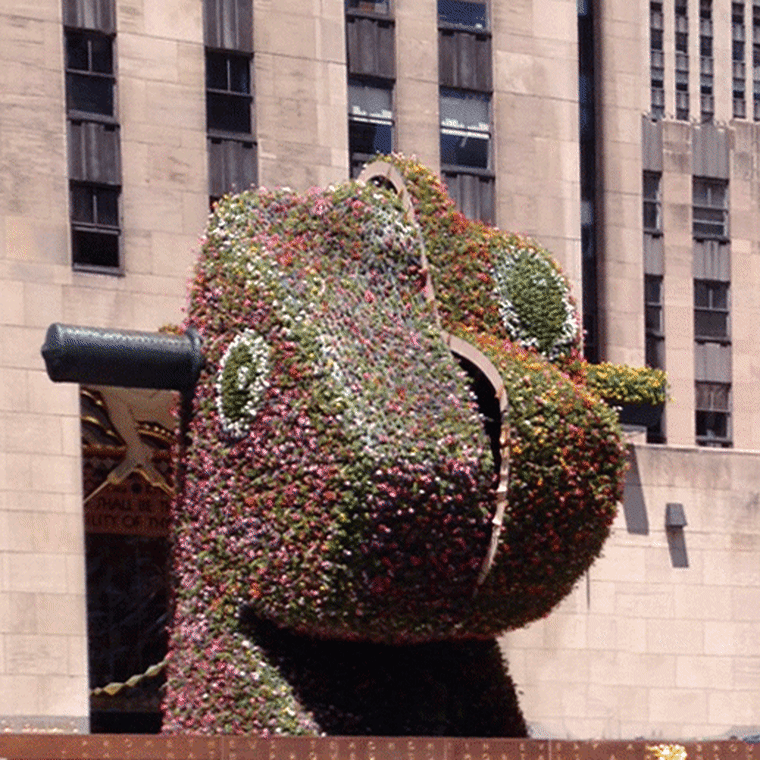 Kyle Billett, 26, from Lubbock, Texas guessed dinosaur. Geoff Lucas, 20, from Wheeling, West Virginia, thought it looked like a cow. 
"I thought maybe at first it was Clifford, The Big Red Dog," said Jennifer Seerey, 47 of the 37-foot-tall creature. 
But after conferring with her Maryland-based Girl Scout troop, she came to the conclusion that it was a rocking horse. 

Watch video: Jeff Koons talks about his new sculpture at 30 Rock
As it turns out, she was right.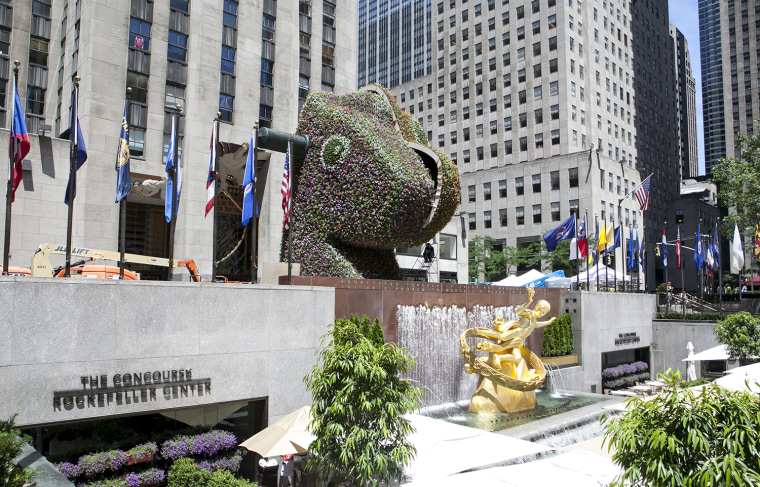 "Split-Rocker" is the name of the Jeff Koons sculpture. The artist's massive creation debuted at 30 Rock this June, and will coincide with the artist's retrospective exhibit at New York City's Whitney Museum of American Art beginning next Friday. 
The life-sized art piece boasts 50,000 flowers and has its own internal irrigation system that helps maintain its plant exterior. Beneath, it's also made up of a geotextile fabric and, of course, soil. 

It's also well traveled. The sculpture was first exhibited in Avignon, France in 2000, and was featured at locations around the country before making its first appearance in the United States at the Glenstone Museum in Potomac, Maryland last June.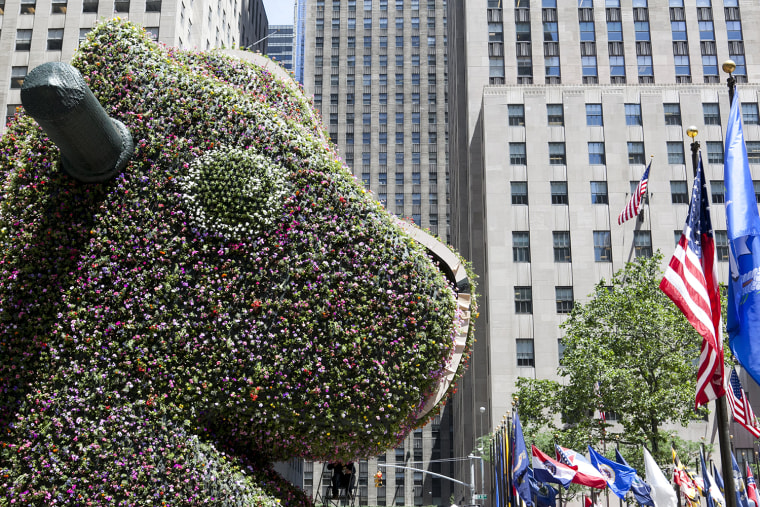 "It makes sense it's a rocking horse," said Geoff Lucas. "It's in front of Rockefeller Center." 
The sculpture will continue confusing and delighting onlookers until September 12.