Scammers have lately used malicious software to pilfer credit card information from cash registers around the country. More than 1,000 U.S. businesses have been targeted, according to a recent advisory from the Department of Homeland Security, including Target and UPS stores. Consumers fretting about the credit card terminals at their favorite retailers may be overlooking a less sophisticated but nonetheless harmful source of identity theft: their trash.
Discarded bank statements, bills and other documents containing sensitive personal information can be exploited by nefarious dumpster divers. The website Fight Identity Theft provides a complete list of items that should be shredded into confetti before they're thrown away. The potential cost of reclaiming a stolen identity makes a basic paper shredder look like a bargain.
Here are four top picks from Cheapism.com.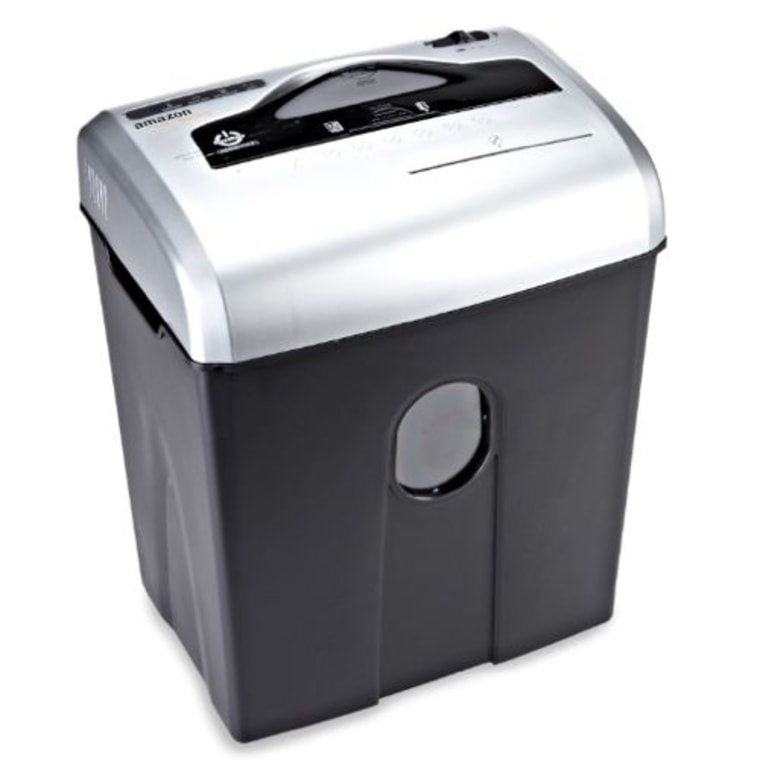 The AmazonBasics 12-Sheet Cross-Cut Shredder (starting at $55) can slice and dice as many as 12 sheets of paper at a time, even if they're still stapled or paper-clipped together. Granted, manufacturers tend to overstate the capacities of low-cost shredders, but online reviews verify that this one handles the full dozen pages with ease. It also carves up credit cards and even has a dedicated slot for CDs and DVDs. A ShredSafe feature disables the machine if a flap over the cutting mechanism is dislodged by a foreign object, such as an errant hand. (Where to buy) 
The Fellowes Powershred W11C (starting at $75) accommodates up to 11 sheets in one pass and chews through staples and credit cards. Users can disable the shredder with a patented safety lock. Those who have reviewed this model online consistently label it a good value. In a product segment that draws lots of complaints about noise, many consider this paper shredder quiet. (Where to buy) 
The Royal CX80 (starting at $44) departs from the common design of a wastebasket with a removable shredder head in favor of a 2.75-gallon drawer, which is translucent so you can see when it needs emptying. This shredder accepts eight sheets of paper at a time, including staples, and has a separate credit card slot. Experts commend it for speedy shredding and relative immunity to jamming. (Where to buy) 
The Aurora AS420C (starting at $31) is a compact model with a four-sheet capacity and a 4.5-inch "throat." That means letter-size paper must be folded in half before it's fed into the machine; each layer of paper counts as one sheet. Many reviewers like this model because it's portable and small enough to place on a desktop or tuck out of sight. It's perfectly suited to receipts and can handle a credit card. (Where to buy) 
These are all cross-cut shredders, which experts recommend over strip-cut models that simply shred paper into ribbons. Those strips of paper are much easier for a patient and motivated identity thief to piece back together than the fragments created by a cross-cut shredder.
More from Cheapism:
Full report on cheap paper shredders 
Cheap office chair reviews and recommendations 
Which cell phone carrier charges the lowest fees?