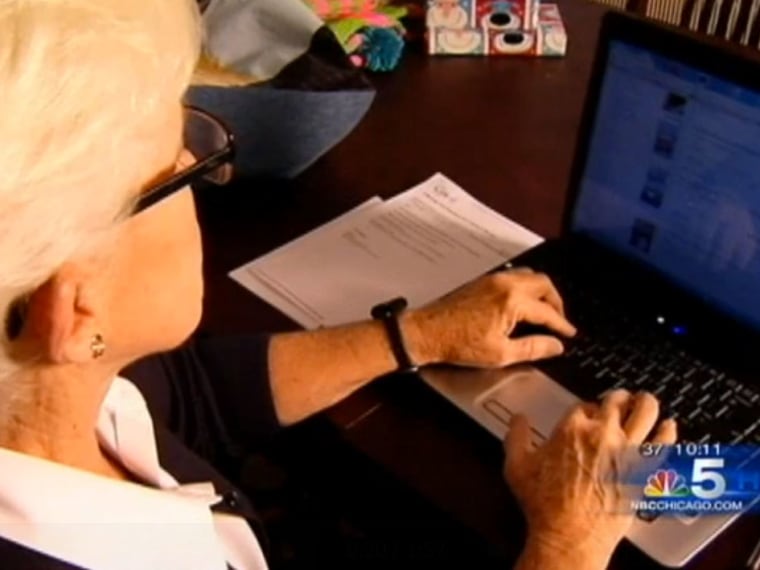 It has been nearly four months since Martha Welter first alerted Amazon.com that a search for "teen books for girls" yielded scores of pornographic books on its website. Not only are the books still there, but dozens more have been added, many of them more graphic than before.
What's more, it appears that the books' publishers may be intentionally targeting these books to teen girls.
For source documents and video coverage, check out the original piece at NBCChicago.com.
As NBC5 Investigates first reported last December, Welter — a Chicago grandmother — logged on to Amazon the Monday after Thanksgiving to look for a Christmas present for her 12-year-old granddaughter.
"I always give books to my grandkids for Christmas," she said at the time.
Welter, a frequent Amazon shopper, began her search by typing the word "teen" into Amazon's search box. A drop-down menu suggested a search for "Teen Books for Girls," so she clicked on it, and then looked for the newest books available.
"I go through the first page, and that's fine," she said. "And I go to the second page, and there I find adult picture books — adult, pornographic picture books."
And not just a few: NBC5 Investigates replicated Welter's search at the time, and found that 91 out of a total of 140 books featured as Amazon's newest "teen books for girls," were, in fact, adult picture books, most with graphic covers that were impossible to avoid while paging through the search results.
Welter immediately alerted Amazon.
"I [couldn't] imagine that they would be doing this intentionally," she said.
It took a few days, but she finally got a rather baffling email response from an Amazon customer service representative.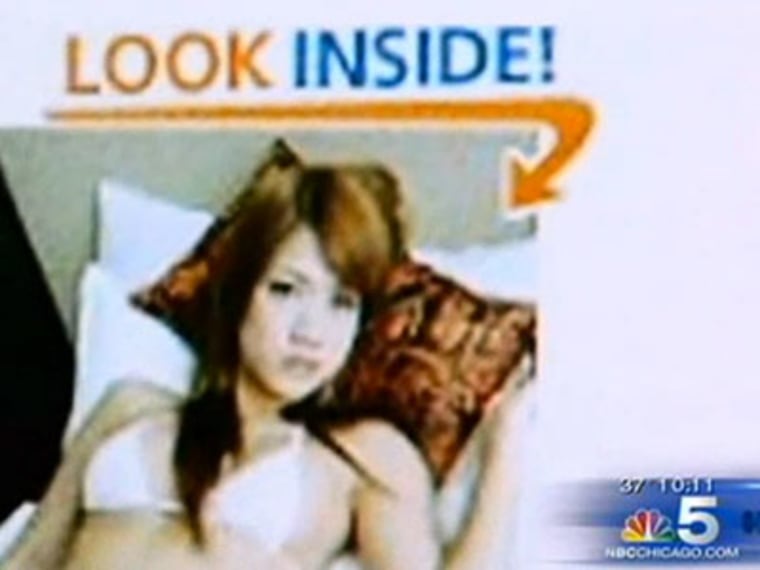 "Hello," it said: "From your message I understand that you have seen some Pornographic books in recent releases of books for teen girls. I appreciate you taking the time to share your opinions about website information. We introduced this feature so that individuals using our web search feature would be presented with the opportunity to discover related items of interest."
"Who do they think is 'interested'?" Welter said. "Me or my teen granddaughter?"
The customer service email continued: "I've passed your message on to the appropriate people in our company. ... Thank you for your inquiry. Did I solve your problem?"
Since the answer was no, Welter continued to send emails and write letters in an effort to get Amazon.com to take down the books, with no results. NBC5 also sent several emails and left even more voice mails for Amazon.
he company never responded, and the "books" remained online into the new year.
Now, they've multiplied.
Seventeen weeks after Welter first alerted Amazon, a search for recently-published Kindle versions of "Teen Books for Girls" yields prominent photos of topless or near-naked women and titles like "Sexy Asian Girl's Desire (Adult Picture Book)," "Rip Off My Stockings," and even "Daddy Daughter Taboo Sex Stories (Family Sex)," amidst such innocent titles as "Emily of New Moon," "Blinky Bill and Nutsy," and even "Keeping Your Kids Safe."
In observance of NBC's own standards and practices, most of the book titles can't be listed here.
NBC5 Investigates' most recent count shows that more than half of the most-recently-published Kindle books listed as "Teen Books for Girls," — 104 books out of the most recent 200 — are adult books. What's more, each book's URL, the unique web address generated when the book is published online, actually includes the term "teen-books-for-girls," suggesting it is no accident that the books are appearing in this search geared towards teenagers.
Without a response from Amazon, it is difficult to know just how these books have made their way into a search which anyone, including any child, can do. But it appears the books are being uploaded through Amazon's Kindle Direct Publishing service, which Amazon advertises online as "the fast and easy way to self-publish your books for sale in the Kindle Store." The site allows any self-publisher to define how and where his or her "book" will be classified in Amazon, and allows the publisher to create the key words that will target the book online.
The service's "Content Guidelines" state: "We don't accept pornography or offensive depictions of graphic sexual acts. … What we deem offensive is probably about what you would expect."
That appears to be Amazon's guidelines for all such Kindle books, including those found in an innocent search for a book for a 12-year-old girl.
More from NBC Chicago: