Now that's how you kick off a Thursday!
Jennifer Lopez crashed Studio 1A to the great surprise of Kathie Lee and Hoda.

Hoda was just about ready to play her iHoda song for Thursday when Jennifer Lopez's song "Booty" played instead.
KLG, Hoda channel their inner J.Lo with some booty-poppin' action!
"No, that's J.Lo," Hoda said, a bit confused. "I didn't pick J.Lo today."
Then out walked the flawless superstar!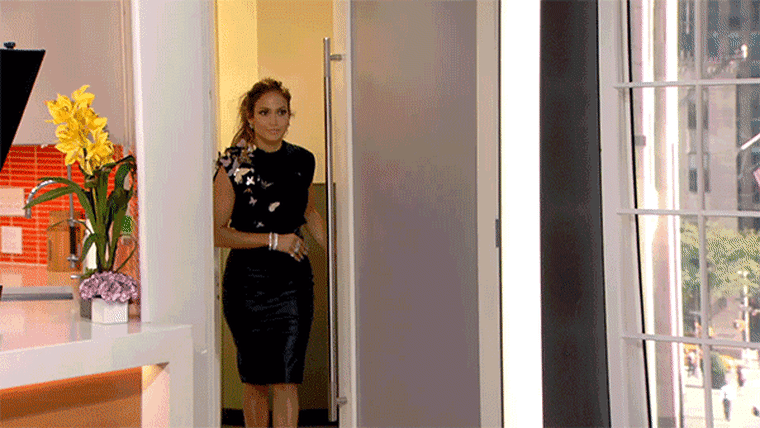 "Oh my gosh!" exclaimed Hoda (with her jaw on the floor).
"That's a fun surprise!" Kathie Lee shouted. "How nice!" 
Look back: Remember when Beyonce surprised KLG and Hoda?
To make the glamorous singer/actress feel right at home, Kathie Lee and Hoda gave her a glass of wine and invited her to stay for the whole hour to help them celebrate our special series Viva TODAY.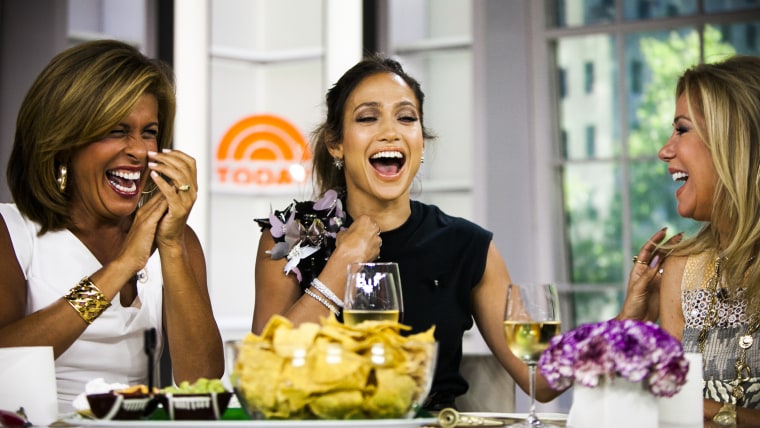 The ladies had a blast with J.Lo while she filled them in on her latest projects and she shared some of her beauty, fashion and health secrets.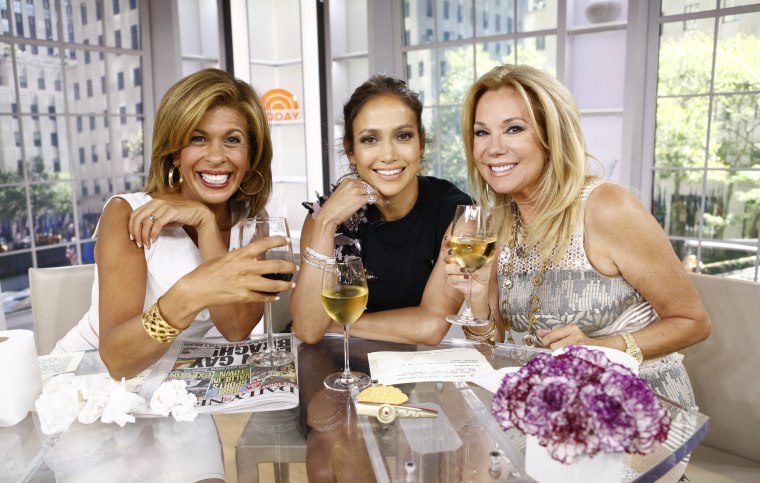 WATCH: Jennifer Lopez: I don't take my life for granted

The show concluded with a bang when Jennifer let the ladies (and all of America) see a teaser clip of her video remix "Booty."
"My children can't see this!" Jennifer exclaimed. "They're in school!"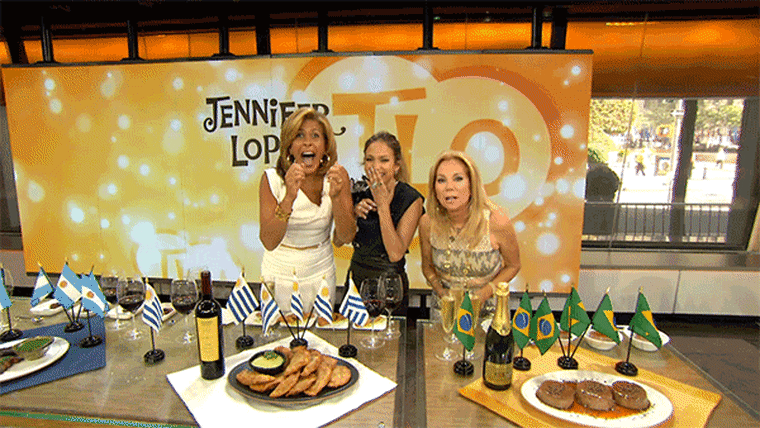 Kathie Lee had a priceless reaction to the clip: "Wow!" (Watch it yourself to see why!)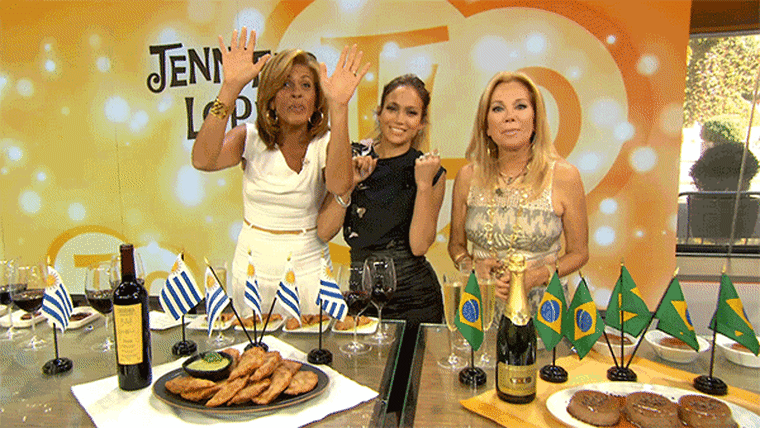 J.Lo got the ladies in on the booty popping, ending the show in classic KLG and Hoda fashion.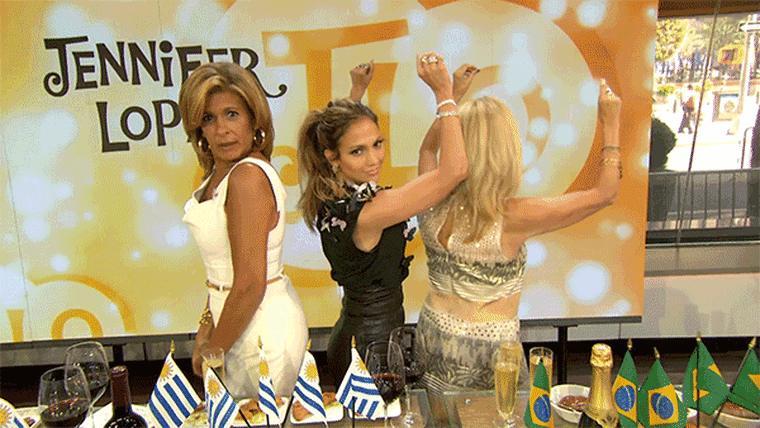 Follow TODAY digital dude Kyle Michael Miller on Twitter.