It's back to work for Amal Alamuddin, the British human rights lawyer and newlywed who returned from her honeymoon with George Clooney as a different woman — at least in name.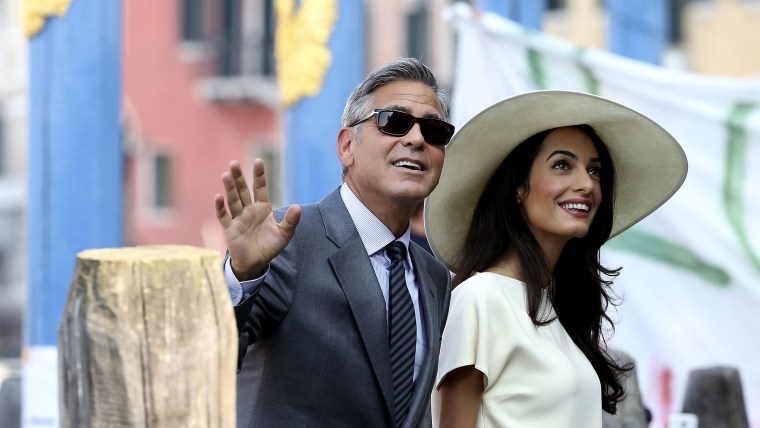 The 36-year-old wife of the Oscar winner is now listed as Amal Clooney on the website of her London-based firm, Doughty Street Chambers. She and the 53-year-old movie star got married Sept. 27 in Venice.
Although most wives still take their husband's names, the idea that such a high-profile career woman would do so came as a surprise to many, including TODAY's Kathie Lee Gifford and Hoda Kotb, two women who made opposite choices regarding the subject after getting married.
Kathie Lee, who has been married twice, took on her husband's name each time. 
"The era that I was growing up, it was just traditional. You did," said the 61-year-old. "Certainly my mother's era, you were weird if you didn't. You were hiding something."

But Hoda, who is divorced, decided against using her former husband's last name: "I didn't want to and now I clearly made the right choice."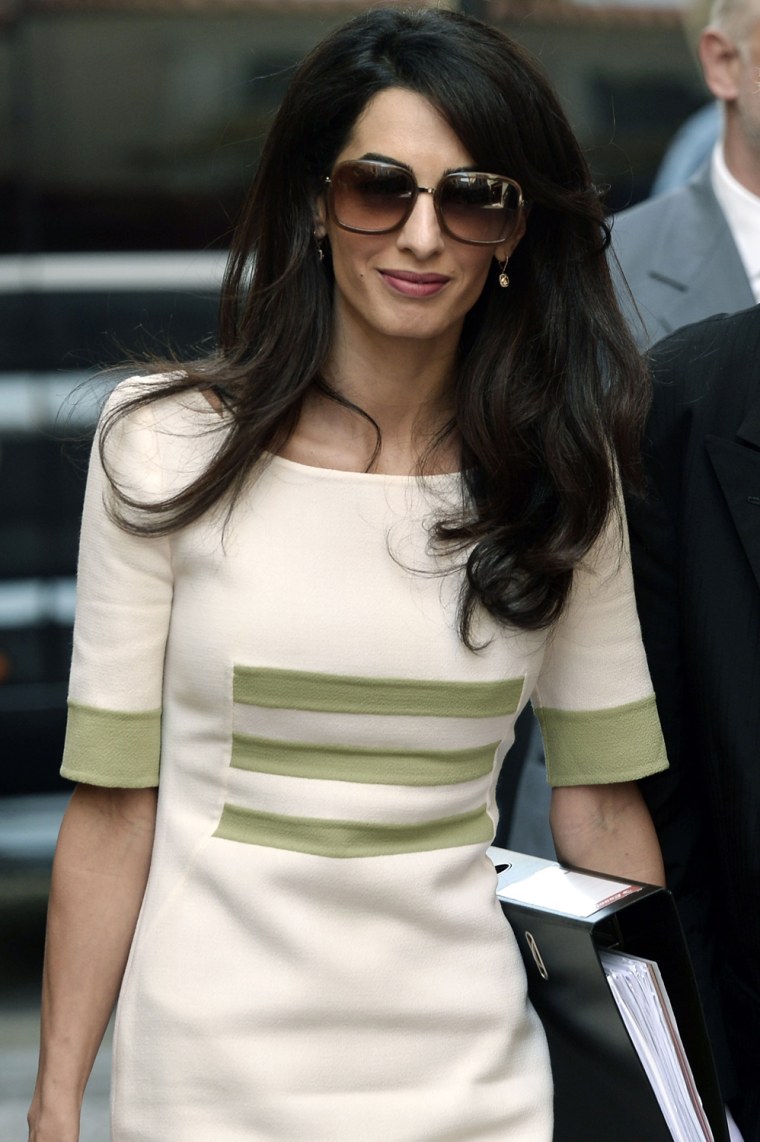 Hoda said it's ridiculous for society to assume women will ditch the family name they were born with after a wedding. However, she acknowledged, she said she probably would have made the same decision as the former Amal Alamuddin.
"I'd do it in a second, because 'Clooney?' Could you imagine?" she said, applauding the newly minted Mrs. Clooney.
"I love that she took it. She's a strong woman, she took his name. I think it's terrific," Hoda said.
To change your name or not: Where do you stand?Tell us on Facebook.