Dana Severson cherishes every moment she gets to spend with her husband, Keith, and their enthusiastic 6-year-old daughter Genevieve.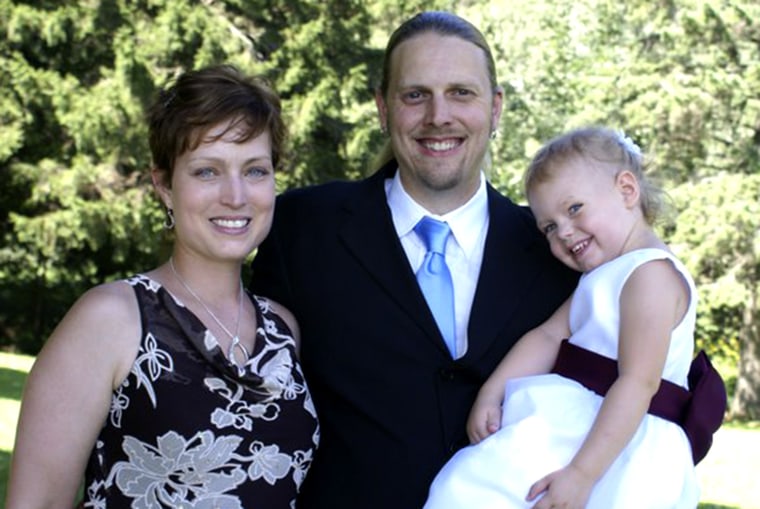 "(My daughter) embodies everything that I think life should be about," Dana, 30, told TODAY.

This military veteran served in the Army for six years as an Apache helicopter electrician and completed two tours in Korea and Iraq before leaving to start a family.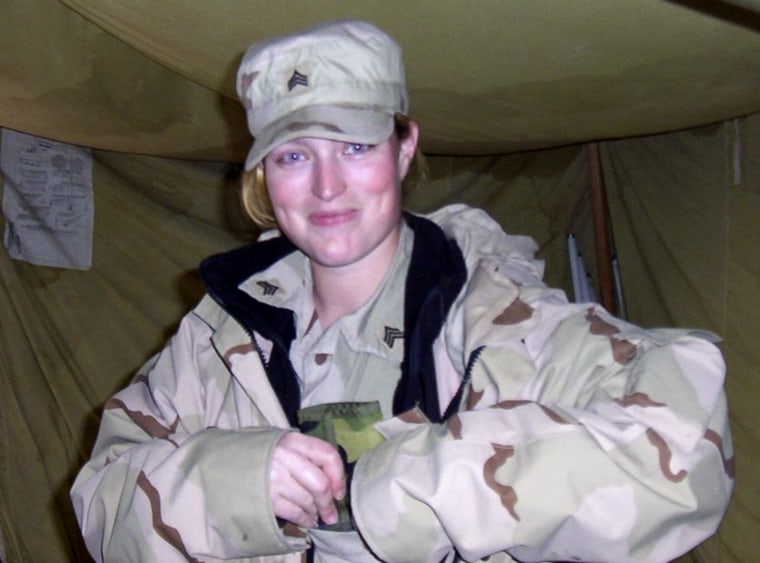 A year after her wedding, Dana started experiencing headaches that wouldn't go away. In June 2008, doctors diagnosed her with leukemia.
"I couldn't believe it was happening," she said. "I had just been delivered a death sentence." 

For six months, she was in and out of Northwestern Medical Hospital in Chicago under the care of Dr. Jessica Altman. Dana had three rounds of high-dose chemotherapy, and the outlook did not seem promising. 
"(The cancer) would go away and then it would come back," the Illinois mom recalls. "It was like a roller coaster."
But Dana never lost hope.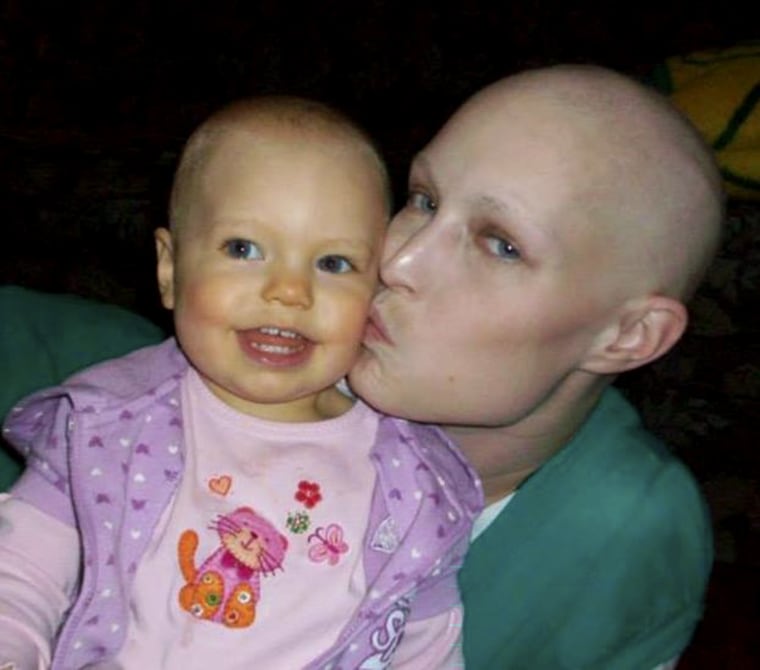 Since chemo didn't kick the cancer, she needed a bone marrow donor and turned to the national registry.
Three states away in Alabama was Keith Engholm, an Air Force veteran and complete stranger, who just happened to be the perfect match — and was willing to help. 
"The few awards I received in my 22-and-a-half years of service don't come close to helping you," Keith wrote in a letter to Dana. "I am happy that everything worked out."
Keith surprised Dana on TODAY Tuesday in a tearful first meeting. 
"It's awesome," he told a tearful Kathie Lee Gifford and Hoda Kotb. "It's very rewarding." 
With her new life, Dana has taken up running and has even completed three half marathons. She raises money for Be The March, an organization that raises awareness about blood diseases and encourages more people to become donors.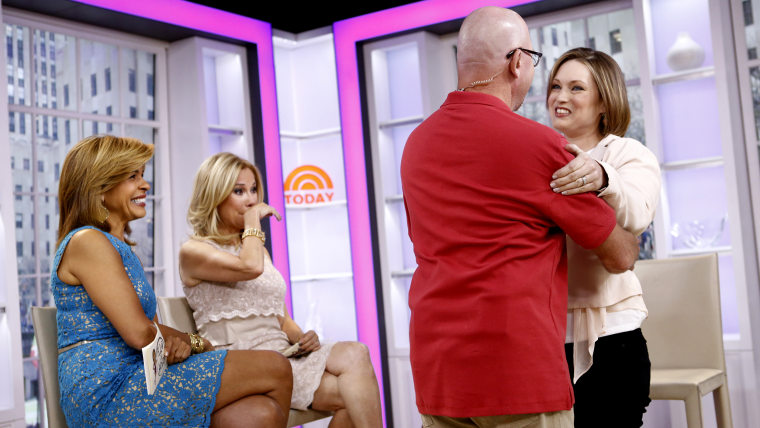 Now even the routine things have special meaning to her, thanks to the kindness of a complete stranger.
"It's all thanks to him!"
Follow TODAY digital dude Kyle Michael Miller on Twitter.