We live in a world of back-to-back meetings, "crazy busy" social schedules and a never-ending catalog of movies, books and TV shows that can keep us entertained during our precious downtime.
Sometimes it feels as though we're programmed to be doing something every second of the day. Even just waiting for the elevator, it's hard not to check Facebook or text a family member about what's for dinner.
But there's a Dutch concept called "niksen" — the art of doing nothing — and it's gaining popularity as a stress relief practice thanks to a trending article about it for Woolly magazine.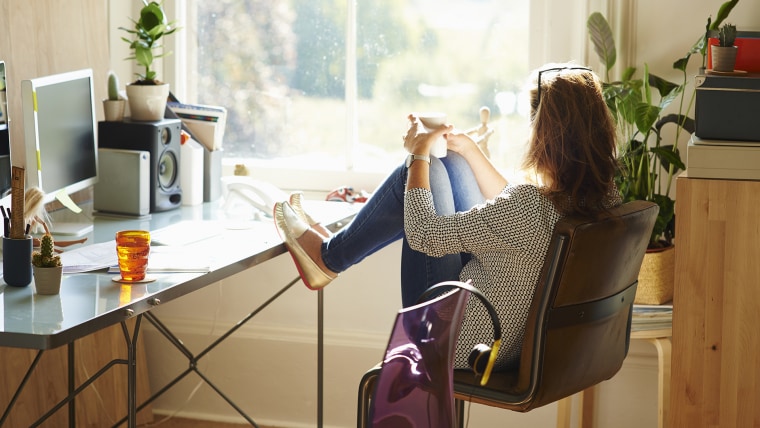 Carolien Hamming, managing director of CSR Centrum, a stress and burnout coaching center in the Netherlands, explained that the word niksen actually had a negative connotation to it in the 20th century.
"Niksen is the counterpart of 'make yourself useful,'" she told TODAY Home. "Niksen was seen as a bad habit, perhaps even a sin."
But within the last 10 years, as people have been getting more stressed and burned out, the concept is considered more positive. The idea? "You do nothing to keep yourself healthy," Hamming explained.
Niksen not only gives you new energy and helps you stay balanced but it can also improve the quality of your sleep, she said.
"I advise niksen for a few minutes every hour during work and for at least one hour on your days off," Hamming added. "It's good for your productivity, you will become more creative and you will stay a nicer partner, father/mother and friend."
Doing nothing sounds simple, but when you're constantly overloaded with signals, it might seem uncomfortable to just sit. But Hamming says that's precisely why you need to do it.
"Especially when it feels uncomfortable, you need much more niksen," she said. "Don't feel guilty. People tend to exhaust themselves without even being aware of it. That's why we need niksen on a regular basis."