Happiness: It's the one thing most of us could use a little more of. But how do you get it?
Sometimes it feels like every other article on the internet claims to have the cure-all secrets to cheering up. (We're guilty of it, too — just check out our 12 life lessons to increase happiness, 10 secrets to bliss, and Hoda Kotb's 5 unexpected tips for happiness, to name a few.)
So why is happiness still so elusive? Maybe it's because we're trying to do too much. Could the secret actually be super easy — and cheap?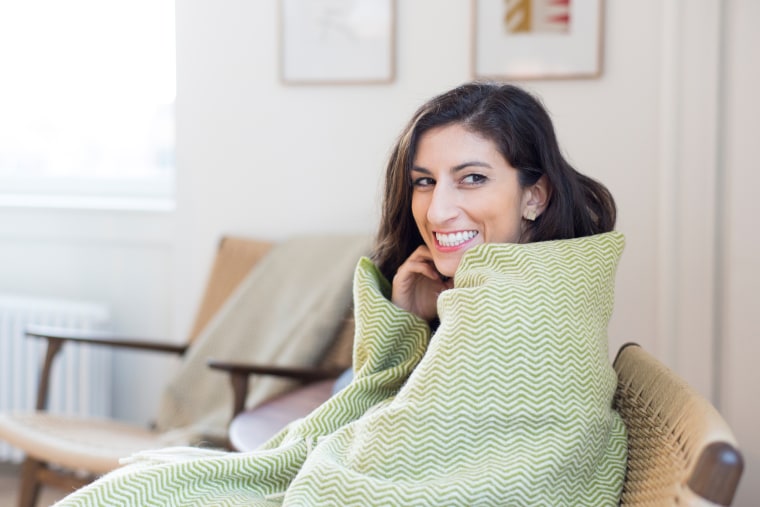 That's what the good people of Denmark say, and they should know; their country is consistently ranked #1 for happiness in the world. They credit a word that's central to their culture (but which Americans can barely pronounce): Hygge.
I know what you're thinking. Hyg-ga-what?
Well, for starters, it's pronounced HOO-ga, and if it looks familiar, that's because it has suddenly gotten very, very trendy here in the U.S., even though it's been a staple of Danish culture forever.
After landing on the shortlist for word of the year in 2016, hygge continues to steal the spotlight as the subject of a slew of recent books — including "The Little Book of Hygge: Danish Secrets of Happy Living," "Hygge: The Danish Art of Happiness," "Hygge: The Nordic Secrets to a Happy Life," and "The Book of Hygge: The Danish Art of Contentment, Comfort and Connection" — as well as high-profile newspaper and magazine articles dubbing it the hottest thing since Marie Kondo's life-changing magic of tidying up.
RELATED: The ultimate trick to tidying up: How this 1 tip changed my life
So what does it mean? It's been translated almost everywhere as "cozy" and as it turns out, some of the key elements of hygge include warm blankets, woolly socks and sweaters, hot drinks and fireplaces. Since I love being toasty (as I write this, I'm sitting under a heavy quilt in a thick pair of winter socks, sipping a mug of hot chai), I set out to investigate just what exactly made something "hygge" and how to use this concept to find more happiness.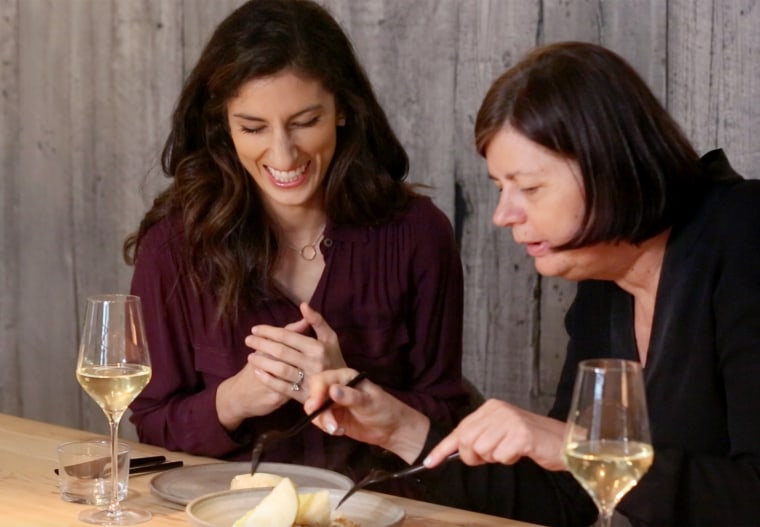 The first stop on my hygge hunt was to find a local Dane to teach me how the whole thing worked. After cold-calling local Scandinavians, who were unbelievably warm and patient with me as I tried to pronounce "hygge" on the phone, I ended up convincing Ambassador Anne Dorte Riggelsen, the Consul General in New York for Denmark, to spend the day with me and teach me all about hygge.
Riggelsen was kind enough to let me show up at her home, where she and her team of impossibly stylish, friendly Danes repeated the syllables "HOO-ga, HOO-ga," until I sort of got it, and walked me through the tenets of what makes a "hyggelig" moment (i.e. one that is very hygge).
"It is such a normal concept for us Danes and it's almost impossible for us to explain," she said. "But, I'm here to explain it so I will! It is the intimacy you create, several times a day, on purpose in order to make life bearable or even very good." What does that mean? Taking time to slow down and make little moments in your day — sharing a coffee or pastry with a friend, curling up with a good book, playing games with your family, going for a walk in the fresh air to get a dose of nature.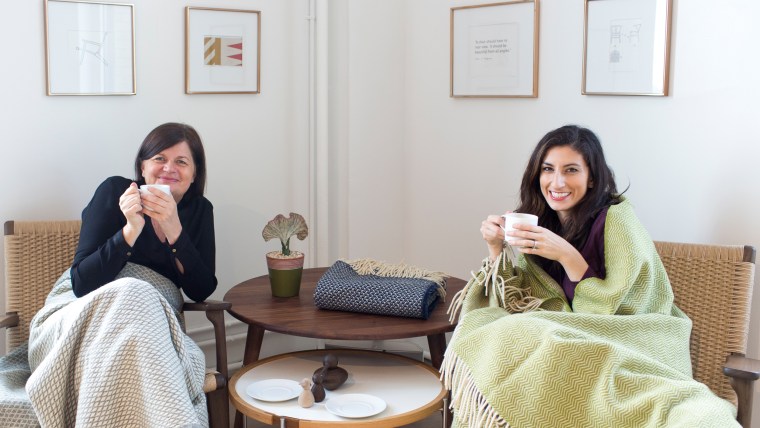 They threw me a hyggelig tea party, complete with a spread of delicious pastries and coffee, and sat around being charming and telling funny stories. That, apparently, is hygge in a nutshell.
"It's really a way of being," Riggelsen explained.
Other important elements: Candles, of course, which create the right hygge mood, a sense of humor — it's all about silliness and laughing at yourself — and a healthy dose of being kind to yourself and not taking life too seriously. A few of the most hygge spots in Riggelsen's home are a) her untidy bookcase, b) a collection of worn toys that her children loved to bits, and c) a pair of very silly pillows, embroidered with portraits of dogs wearing military uniform. Just the sight of them made her giggle.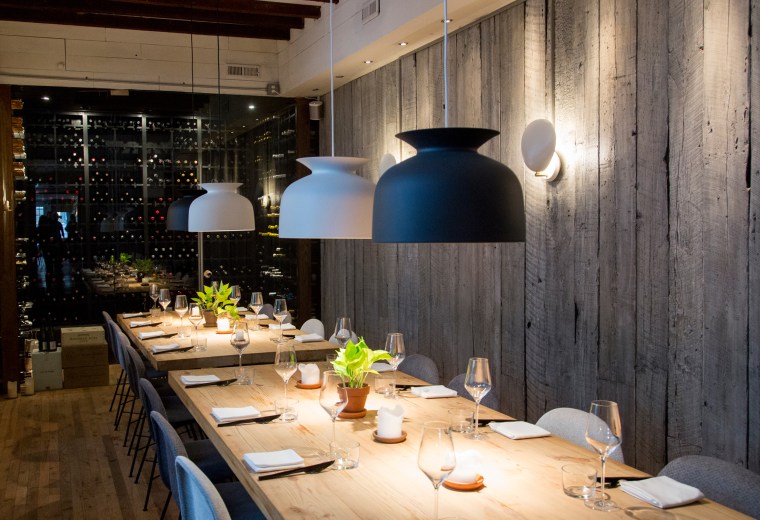 I realized that I've actually been practicing hygge here and there all along, and giving it a name made it easier to make time for it in my daily life. On a particularly stressful day, I opted to take 15 minutes to walk outside with a friend to enjoy some fresh air and a catch-up, and was excited to realize I was having a hyggelig moment. When I needed a pick-me-up after a hard day at work, I made myself a hot cup of tea and decided to enjoy a delicious cookie. I made time to play a favorite board game with friends one evening, a fun memory that will last longer than whatever work emails I would have answered during that time instead.
Ultimately, hygge is about not being so hard on yourself, and finding different ways to relax and connect with the people and experiences in your life that bring you joy. In that way, it's not so different from Marie Kondo after all!
How to Hygge
Author Meik Wiking's "The Little Book of Hygge" functions as a guide to the philosophy for those of us starting from scratch, and includes pro tips like what to pack in your hygge "emergency kit" (chocolate!). I asked Wiking, who is also the CEO of The Happiness Research Institute, how to work hygge into our everyday, crazy lives, and here are his tips: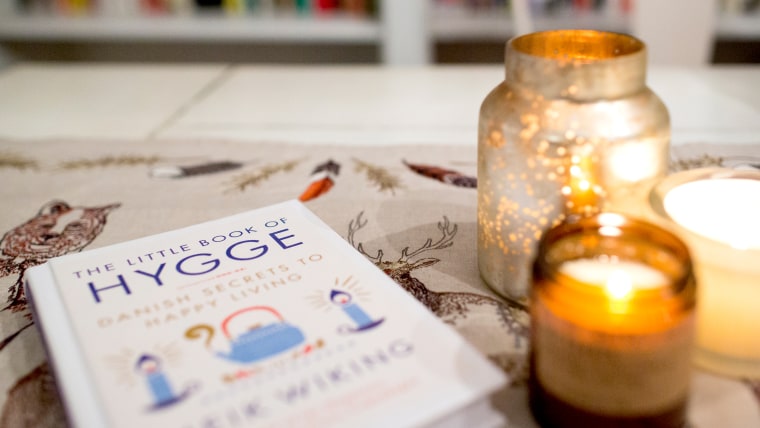 TODAY: I feel like I am always in a rush. Hygge seems to center around taking your time to do things. How can you be hygge if you are always on the go?
MW: Hygge is about embracing the simple, small pleasures that make life great. It takes almost no time to light a candle and enjoy a cup of tea or a piece of good quality chocolate. But yes, hygge is about taking your time, relaxing and being present in the moment—so power hygge is not really a thing in Denmark.
Candles seem pretty key to hygge, but they're not always appropriate. What's the best way to hygge your desk, for example, if you work in a big open office with cubicles?
Danes believe that hygge can—and should—happen at the office. We actually do have candles in our offices, but if that isn't practical, you can make your workspace or cubicle more homey by adding plants and a cozy throw for when the AC is up too high. Also bring in some woolen socks to get comfy on nights you work late. And a hygge office is also one that is egalitarian. So instead of bringing lunch just for yourself, why not organize potlucks for lunch one day of the week? When everybody shares, everybody gets hygge.
Hygge seems to involve a lot of treats, when it comes to food. Can you hygge and be healthy?
Hygge is about being kind to yourself—giving yourself a treat, and giving yourself, and each other, a break from the demands of healthy living. Cake is hyggeligt. Coffee or hot chocolate are hyggeligt, too. Carrot sticks, not so much. But popcorn is healthier and hygge, especially if you share the same bowl.
But hygge food is also about slow food and getting our hands dirty. Especially in the wintertime, I enjoy spending the best part of a weekend afternoon baking or cooking something that requires hours in the oven or simmering on the stove. Having a pot simmering on the stove while you are reading a book in your hyggekrog or spending time with family is the essence of hygge. The only reason to get up is to add a bit more red wine to the stew.
Obviously your entire life/day can't be hygge (or can it??). What proportion of hygge/not-hygge should you strive for?
Hygge is something I practice every day. I try to build a little pleasure and gratitude into my daily routine. But it is important to underline that hygge is not a strict routine or strict regime—it is not a(nother) set of rules you have to live up to—it is about giving yourself a break.
Hygge makes sense in the winter. But how would you hygge in the summer?
It is possible to hygge year round. Summer is the perfect time for hyggelig picnics—in a park or by the sea. Make it a potluck to maximize the hygge. Barbecues are also a type of summer hygge practiced around the world. Light the coals and cook together. And enjoy lawn games like croquet, badminton, or catch while you wait for the coals to get to the right temperature. And bike riding and hygge go hand in hand.
What do you do if you can't put a fireplace in your house?
The next best thing would be to light a lot of candles or "living lights" as they are called in Danish. If that's not possible, we Danes are obsessed with lighting in general. Place lamps strategically to create pools of light. You want to aim for a warm, soft, diffuse light like during the golden hour—the first hour after sunrise and the last hour before sunset. Hygge lighting is better than an Instagram filter. And every home needs a hyggekrog, which is the place in the room where you love to snuggle up in a blanket, with a book and a cup of tea.
What if your job requires that you be plugged in – how do you recommend finding "hygge" if you have to be connected to the internet most of the time?
Presence and turning off the phone is a part of the Hygge Manifesto. If it's not possible to disconnect, at least try to find a bit of time in the weekend where you can unplug. Emailing on the weekend is not hygge. But, if that's not possible, try to add more hygge from the other parts of the manifesto to your life. Also, at the Happiness Research Institute we see an increasing number of companies trying out policies that prohibit employees from checking mail outside working hours or families leaving all the smart phones on a drawer for an hour at least in the evening—you know to have an actual conversation as a family once in a while.
I have a 1-year-old baby. What are the best hygge tips for parenting/raising a family?
MW: Just being in the moment and appreciating the simple pleasures with your baby is hygge. As your baby grows, start new family traditions. Whether it is playing board games on Friday nights, or baking birthday cakes together, or an annual camping trip, meaningful activities will knit you together more tightly together over the years. After all, the best part of memories is making them. Also, I think it is important to give ourselves a break from all the "rules" about parenting and efficiency. That is also what hygge is about. Being down to earth. Not expecting perfection—and finding joy in the fact that sometimes this might be as good as it gets.
I live in a busy city. What are the places that are the least hygge? How do you make a place that is not hygge at all into a hygge place?
Generally speaking, overcrowded places aren't hygge, but one way to fix that if you have to visit them, is to go with a friend or two. If that's not practical, try listening to a hygge playlist. If all else fails, just pull out your hygge emergency kit when you finally get home. Also places that are commercial are not hyggelig—they lack atmosphere, they lack a story, and they lack authentic personality.
I always get my coffee to-go and drink it at my desk out of a Styrofoam cup. How can I make this process more hygge?
You can try pouring it into a beautiful or beloved ceramic mug. Or if you have a few more minutes, try getting to work a little earlier and having coffee and a hyggesnak (cozy chat) with a coworker to start the day.
Do you think hygge is the secret to happiness?
There is so much interest in Denmark and the rest of Scandinavia because these countries often rank highly on the happiness lists. On a weekly basis, I am asked questions like "Why are the Danes so happy?" and "What can we learn from the Danes when it comes to happiness?" from journalists, researchers, and policy makers around the world. Denmark does have a strong social safety net, but so do other Nordic countries and Denmark still ranks higher on happiness surveys. I do think hygge may be the secret ingredient in the Danish recipe for happiness.
What's the one thing you wish Americans could understand about hygge?
Can I say three things? First, that there is a decoupling between wealth and well-being. I think that is what works in the Scandinavian countries. Once our basic needs are met, it is more important to focus on meaningful relationships and purpose for instance, than on an additional $100. Secondly that it is not about things—it is about an atmosphere. The same way that yoga is not about $500 yoga pants. Thirdly, that it is not a regime where you have to do things a certain way—it is actually about giving yourself a break from demands.