Calling all "SpongeBob SquarePants" super fans! If the fantasy of having your own pineapple home ever crossed your mind, you might be happy to know that such a place exists, and it can be yours to borrow — on your next vacation that is.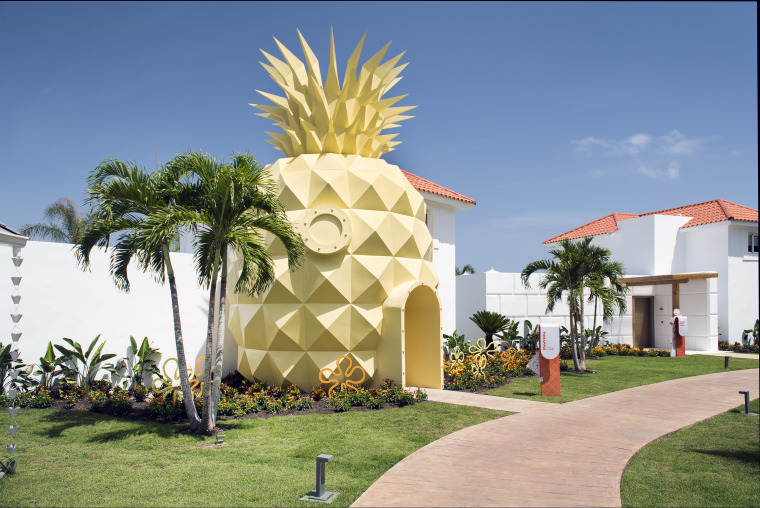 Nickelodeon Hotel & Resort in Punta Cana in the Dominican Republic has created a pineapple-shaped villa that is said to be inspired by SpongeBob's humble abode on the hit TV show.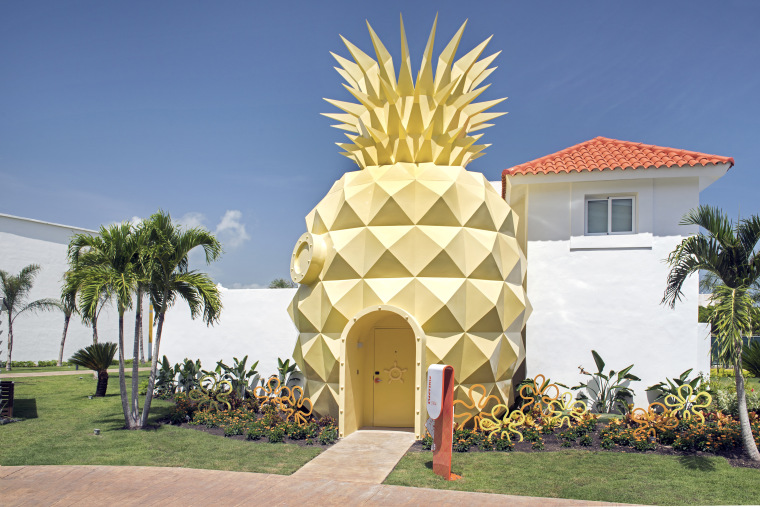 It might not be exactly under the sea, but it's pretty close.
And if the outside isn't enough for your inner SpongeBob fan, don't fret because inside the resort pulled out all the stops with the dwelling's interior.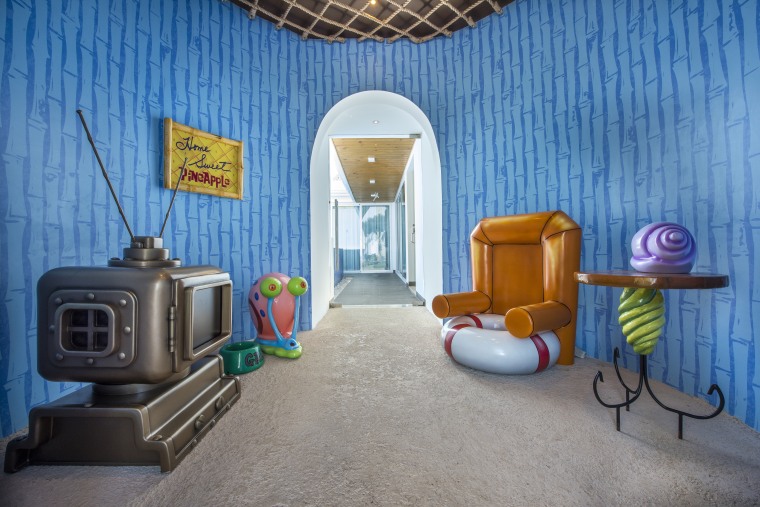 RELATED: Artist draws beautiful floor plans of famous TV show homes
The living area will have you wondering if you literally stepped foot into your TV as it's complete with a statue of Gary, SpongeBob's beloved pet snail.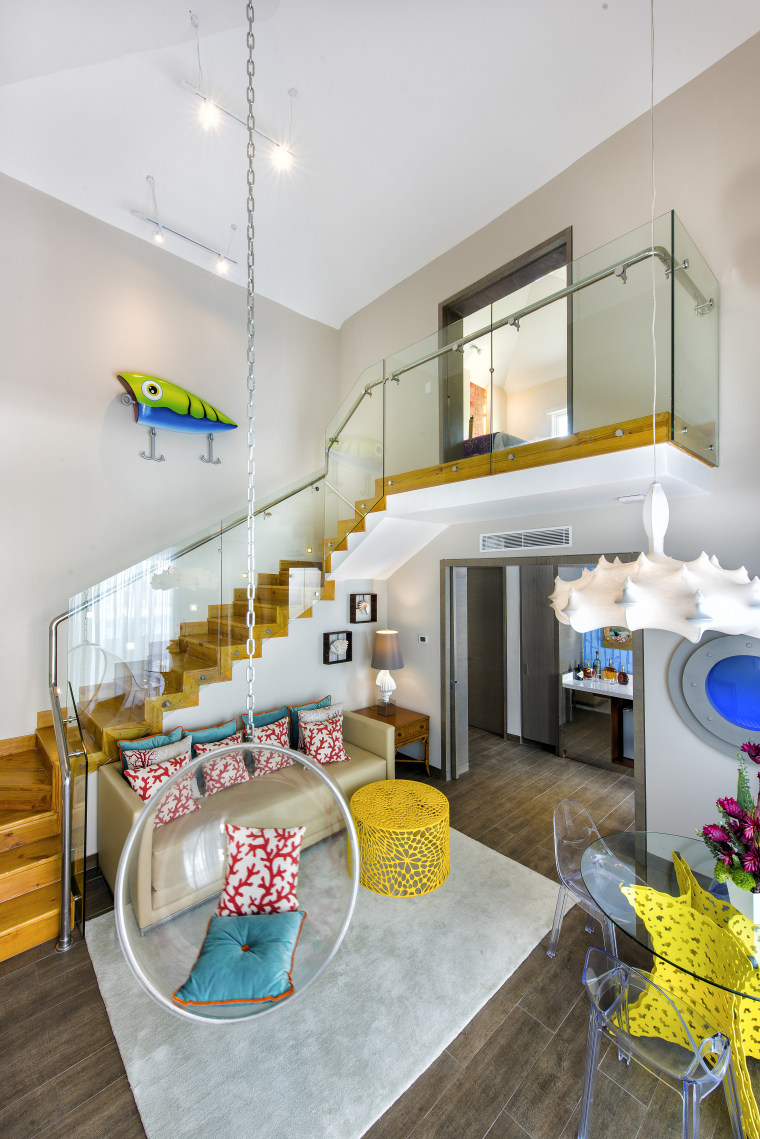 The rest of the villa features Bikini Bottom-inspired decor including a bedroom that resembles the one SpongeBob has in the show.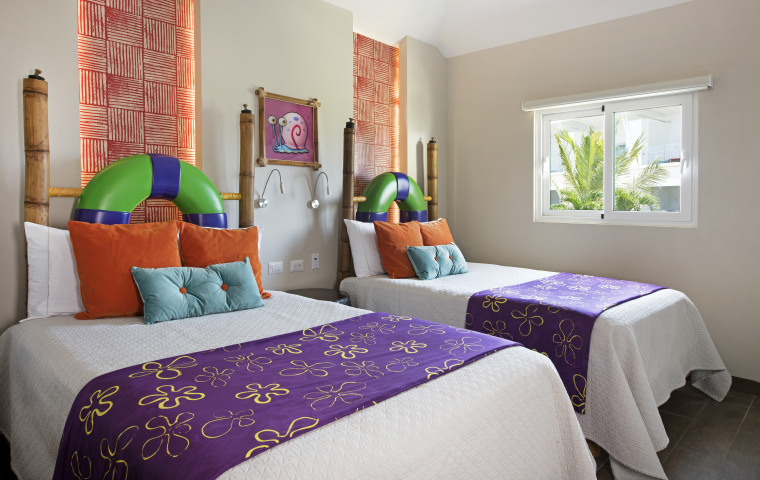 And for adults who want to leave the SpongeBob fangirling to the kids, the master suite offers a more understated approach when it comes to the decor choices.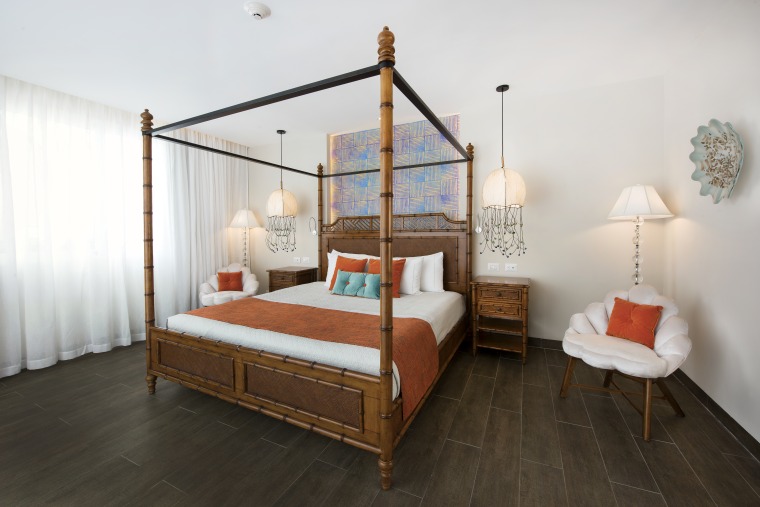 RELATED: The 'Harry Potter' house is on the market — see inside!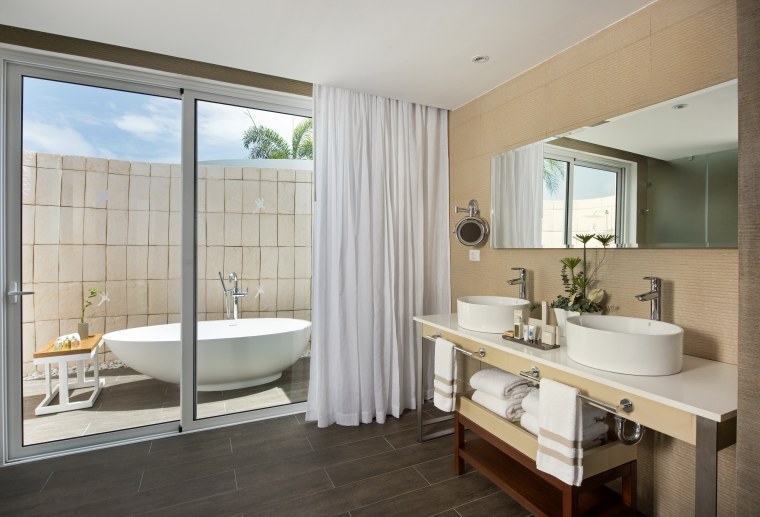 The two-bedroom villa includes indoor and outdoor living areas, an infinity pool, a play area and even comes with a butler.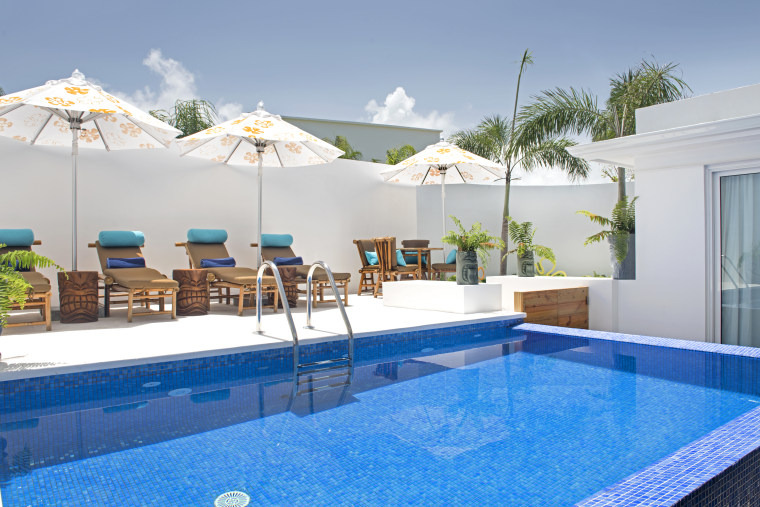 But calling this citrus-inspired place home comes at a hefty price: Rates start at $3,800 a night and that's not including the airfare to the Dominican Republic.
RELATED: This is how much Monica's apartment in 'Friends' would really cost
With that, we might just stick to imagining that we live in a pineapple under the sea. As they say, a girl can dream!