This home might be tiny, but it houses some very large-scale ideas both inside and out. That's the idea behind this home crafted for a Mississippi couple who wanted to downsize but also stay active with their passion for rock climbing. They enlisted luxury tiny home builders Tiny Heirloom to create the place just for them, and the results are incredible.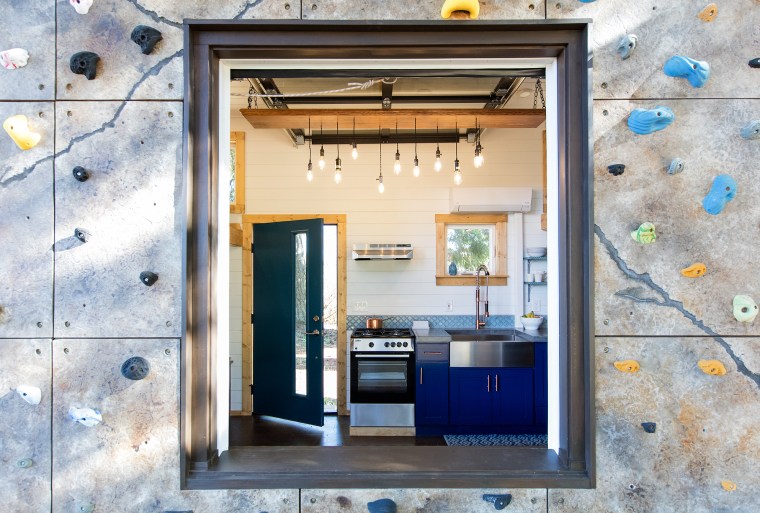 RELATED: From laundry room to tiny home! See inside this 88-square-foot house
The most unique part of the home is the exterior custom molded rock wall that the couple can climb when the home is parked. It's not only fully functional, but provides a dramatically cool aesthetic to the outside of the house. And when the couple travels, no matter where they go, they'll always have adventure within reach.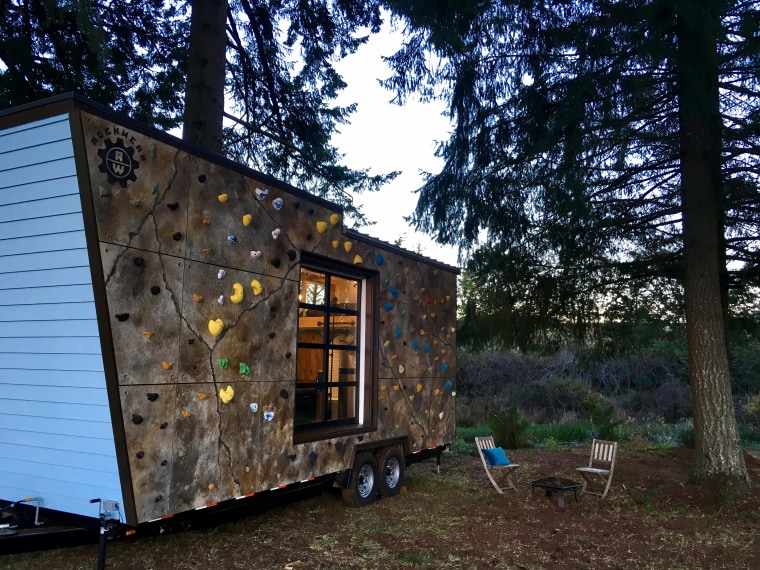 After a rough climb, the residents can relax in the spa-like bathroom, which features warm colors, custom wood-work and a jet-filled tub.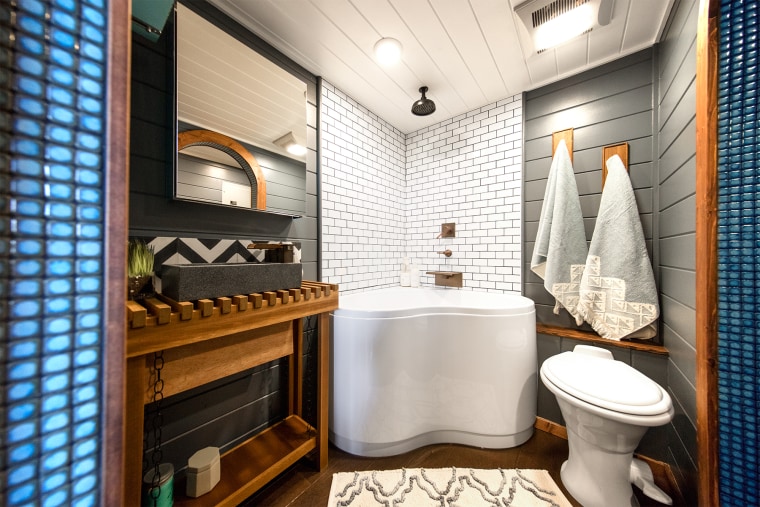 The home also features genius space-saving design elements such as the automated table that lifts up to create a multi-purpose area — it can be a queen-size bed or transformed into a dining table that seats six.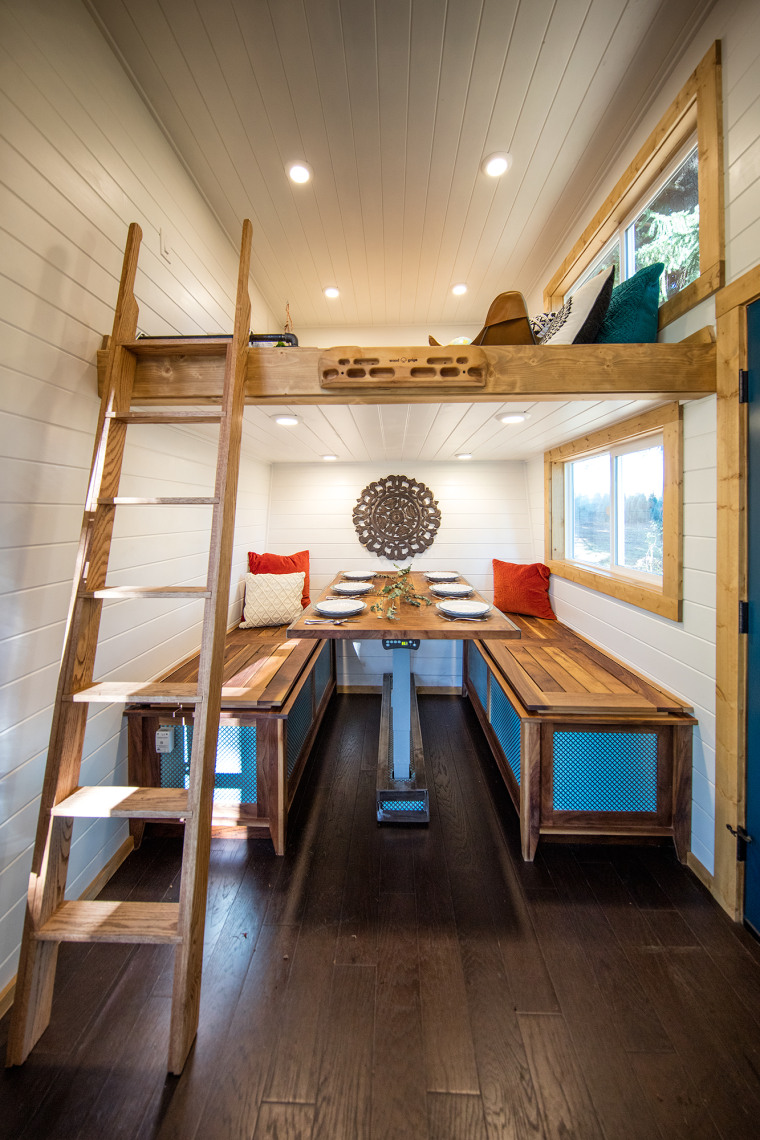 RELATED: This tiny home's nursery is pint-size perfection! See inside
Two separate loft spaces also exist — one for the office and one for the bed — helping to maximize every bit of the interior's square footage.
A bright and cheery kitchen with blue cabinets features the basics of making a good meal: a big sink, oven, and stove.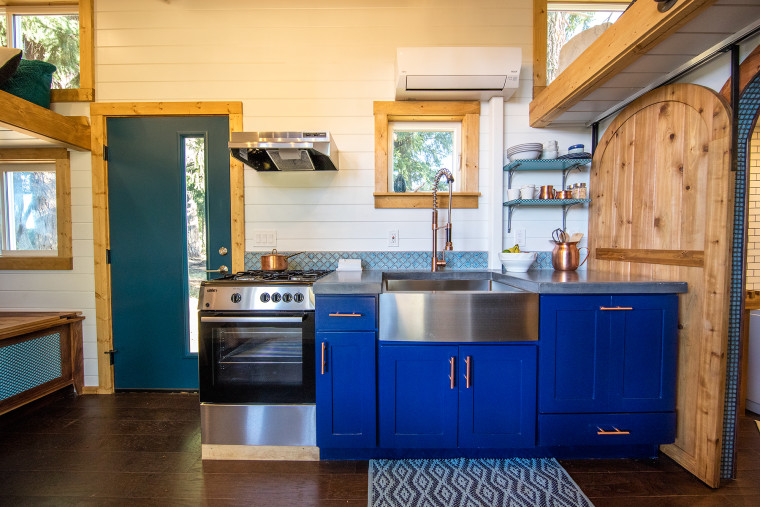 The interior design finishes combine the look of modern industrial and boho craftsmanship. Industrial light bulbs hang from above, giving the space a warm glow and tons of light. Wood accents make the place feel cozy, but light-painted walls and ceilings give it a bigger feel.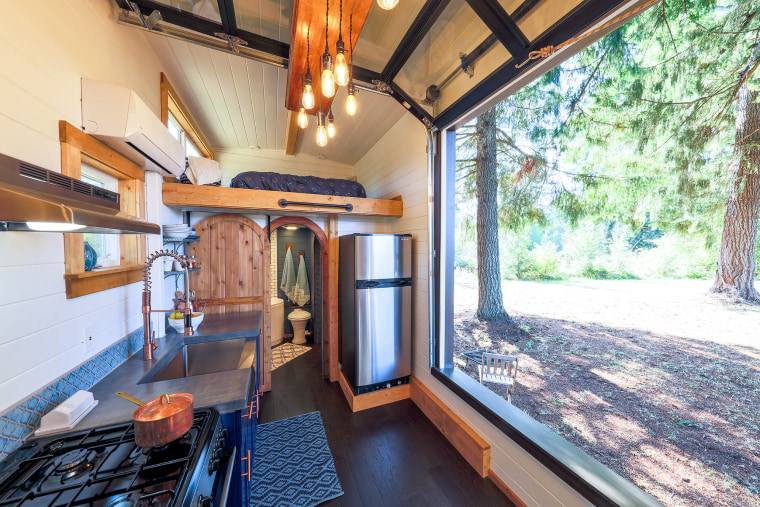 For size reference, the home sits atop a double-axle 28-foot trailer.
Find out more about Tiny Heirloom's other tiny home creations here.