Welcome to tropical modernism.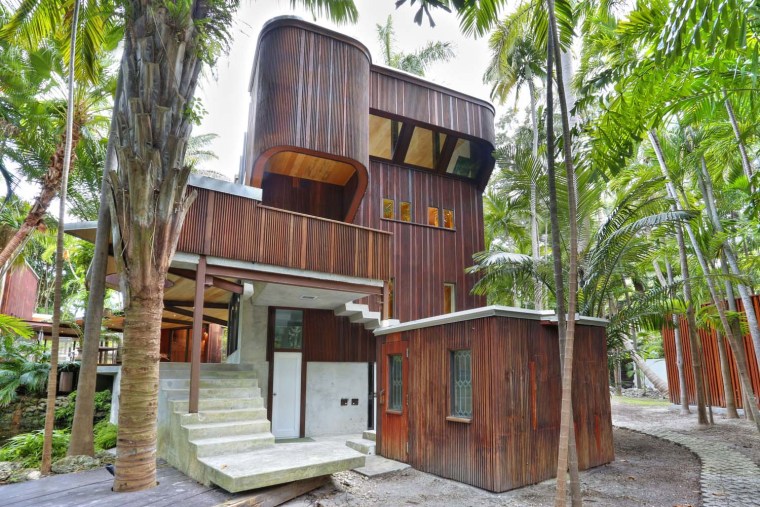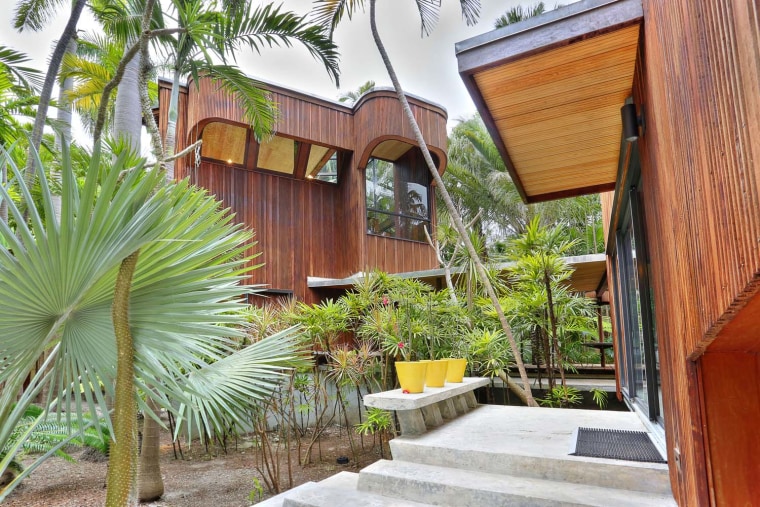 Built in 1968, "Woodsong" was designed to follow the contour of the palm trees around it.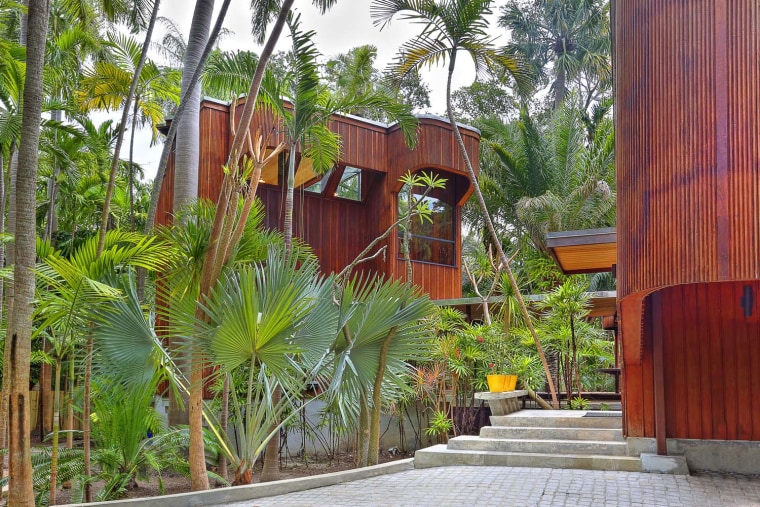 RELATED: This mini modern home is just 194-square-feet — see inside!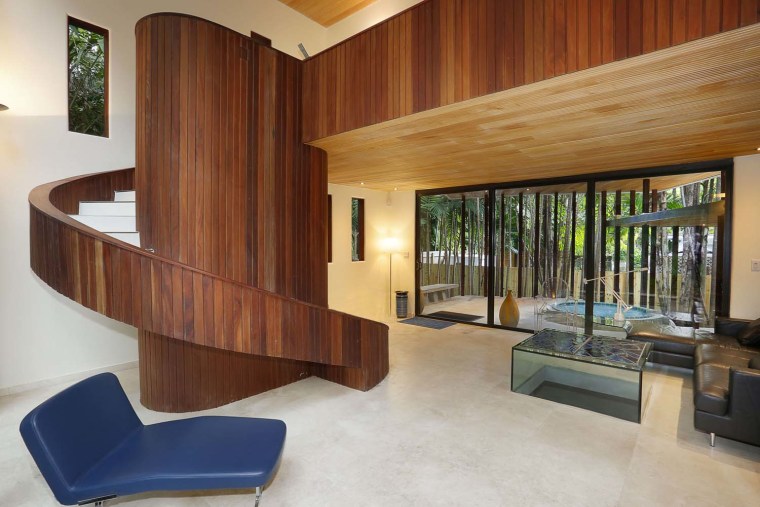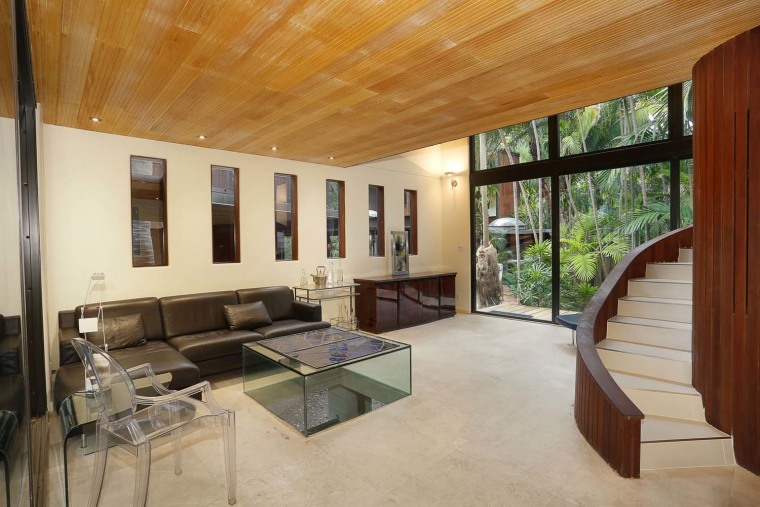 As a result, there are three separate buildings, with a 90-foot lap pool connecting them.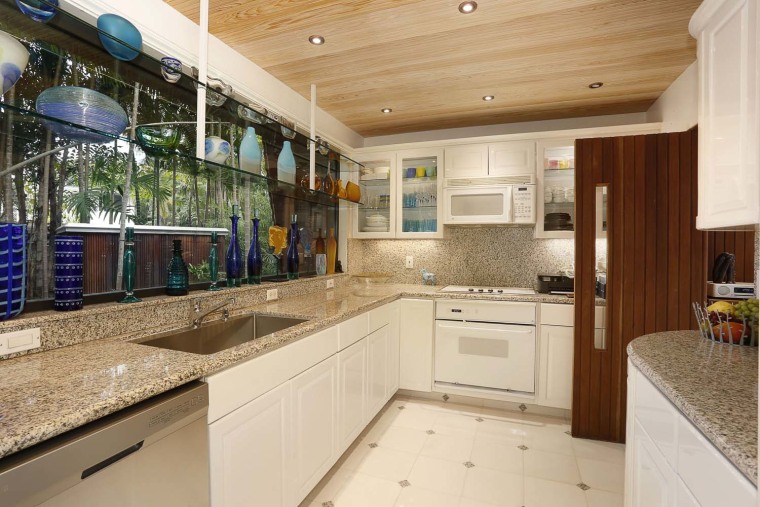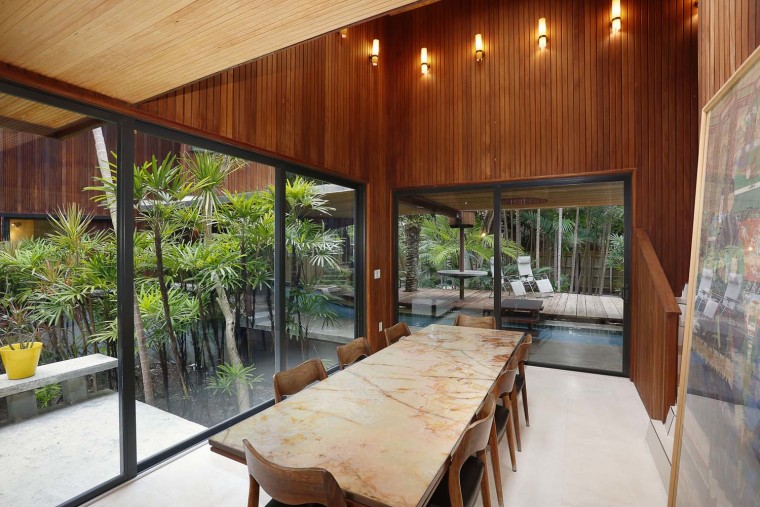 You can swim from the living room pavilion to the dining pavilion, then float over to the bedroom pavilion for a nap.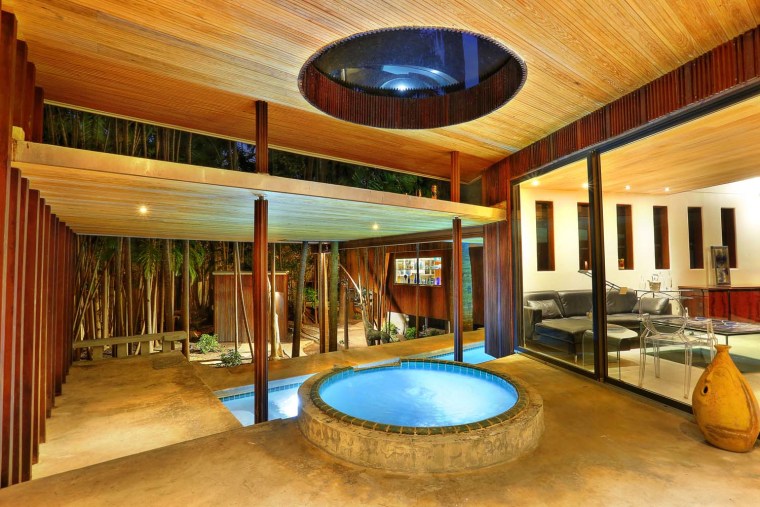 RELATED: This couple transforms a grain silo into a home — see inside!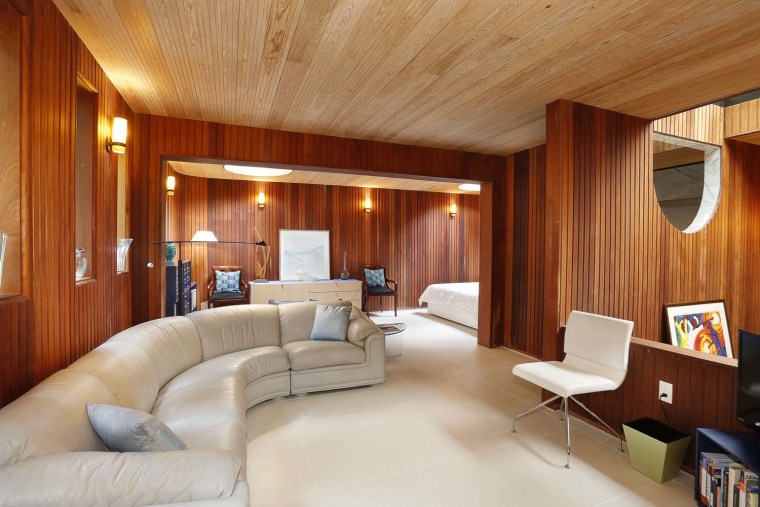 In true organic mid-century modern style, architect Alfred Browning Parker wanted this home, where he lived, to amplify the property's natural surroundings -- so he kept the trees and fitted the home around them.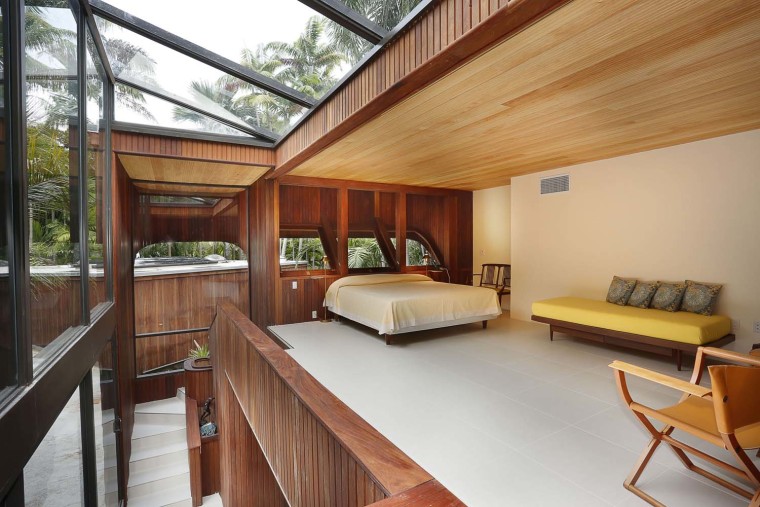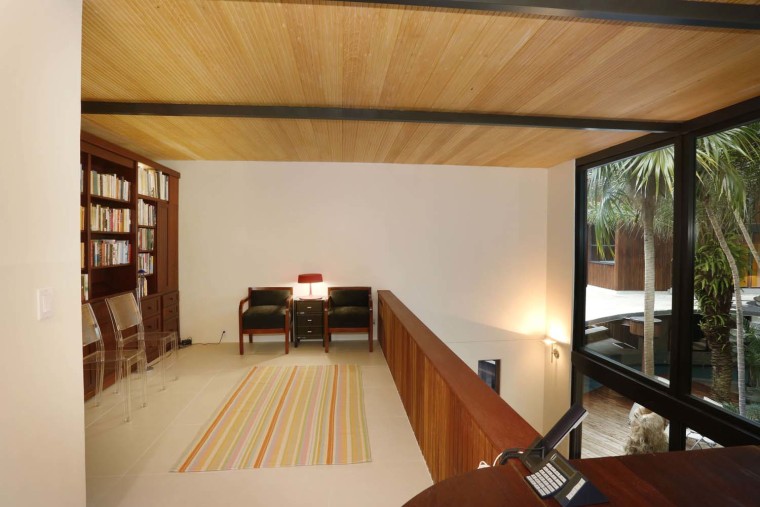 "It's probably one of the finest palm gardens in south Florida," said Gary Hecht, who with his wife Sylvia Cherry are the home's listing agents with The Cherry Group at ONE Sotheby's International Realty.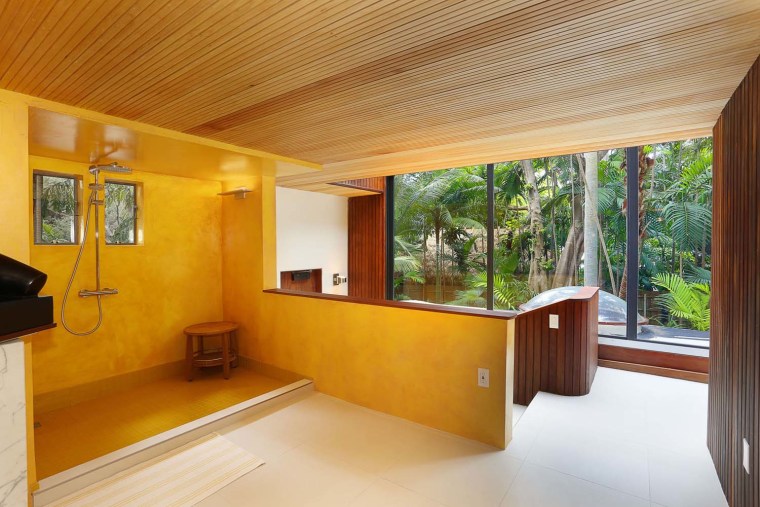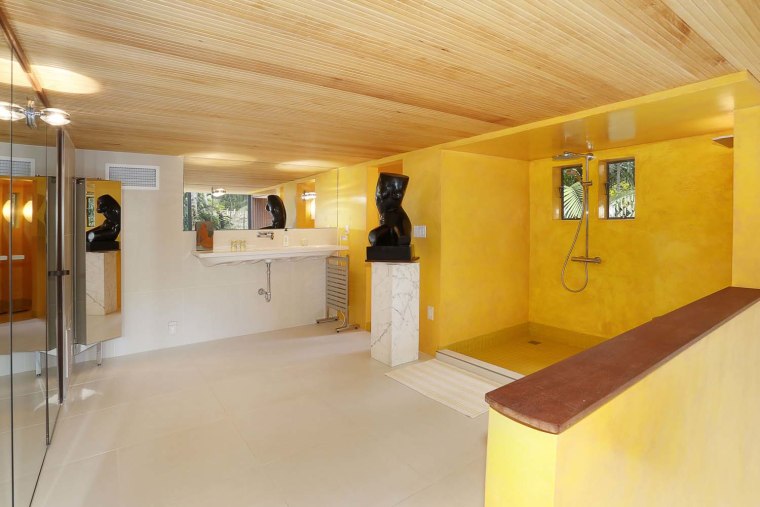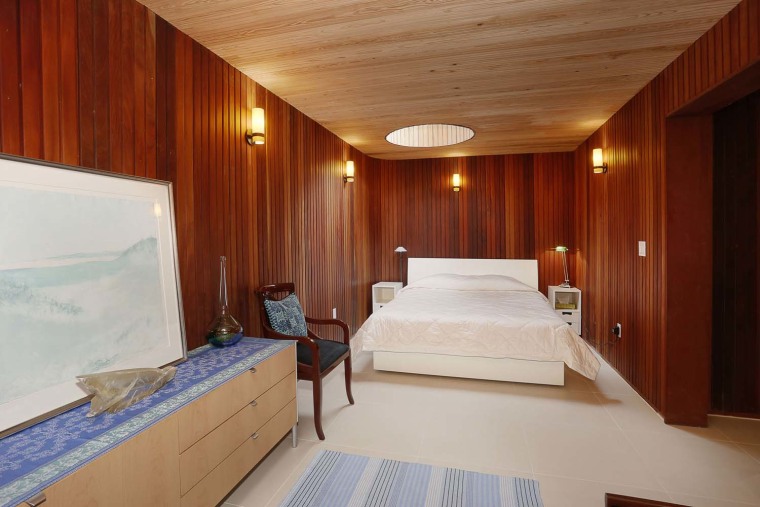 The unique residence is on the market for $2.75 million.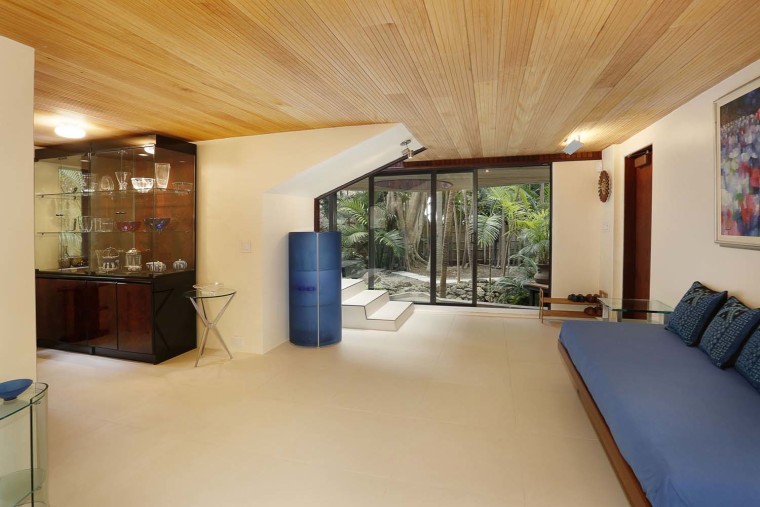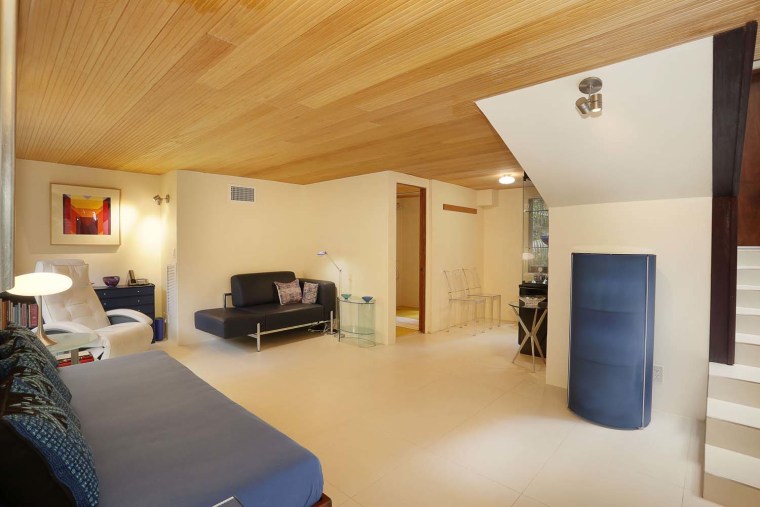 The living and dining pavilions include second-floor sleeping lofts that can also double as offices or libraries.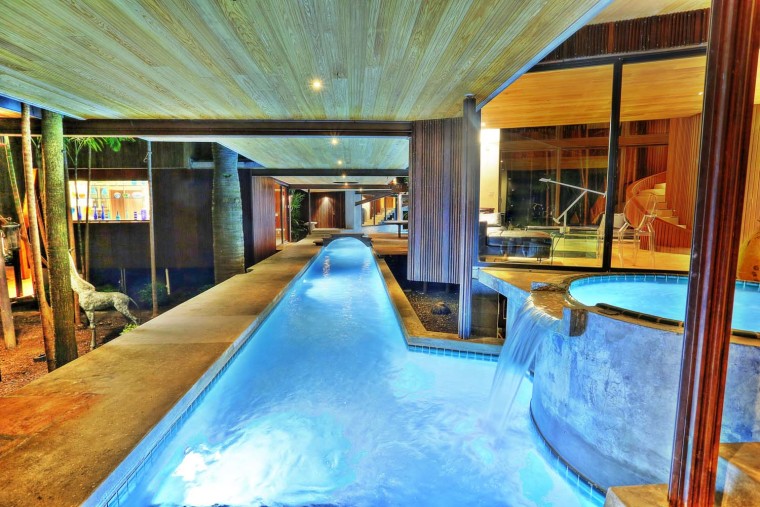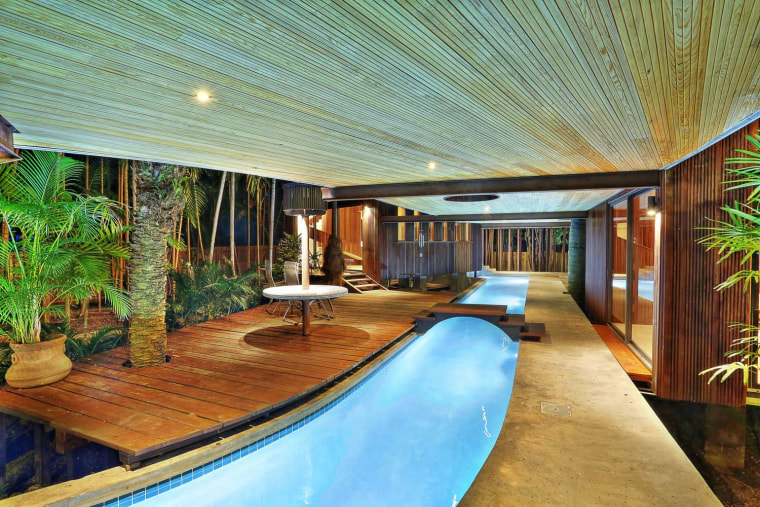 The master suite pavilion is three stories high, with a den over the pool on the first floor, a bathroom surrounded by windows on the second floor, and a third level with just three walls that's an open-air bedroom.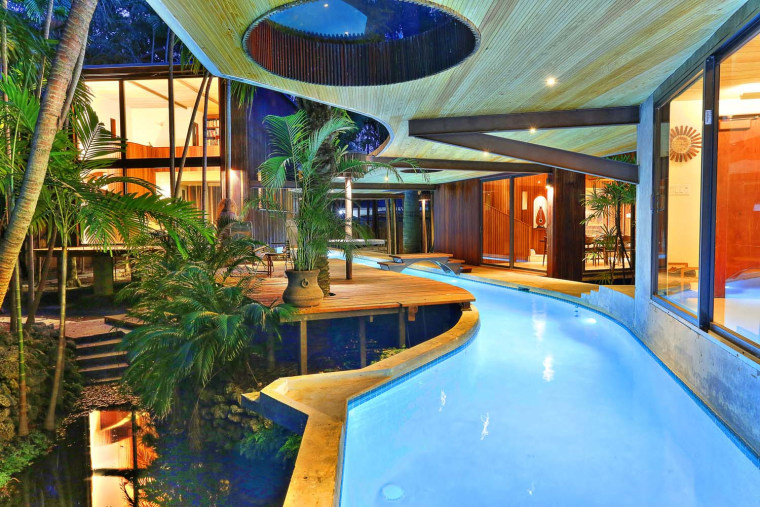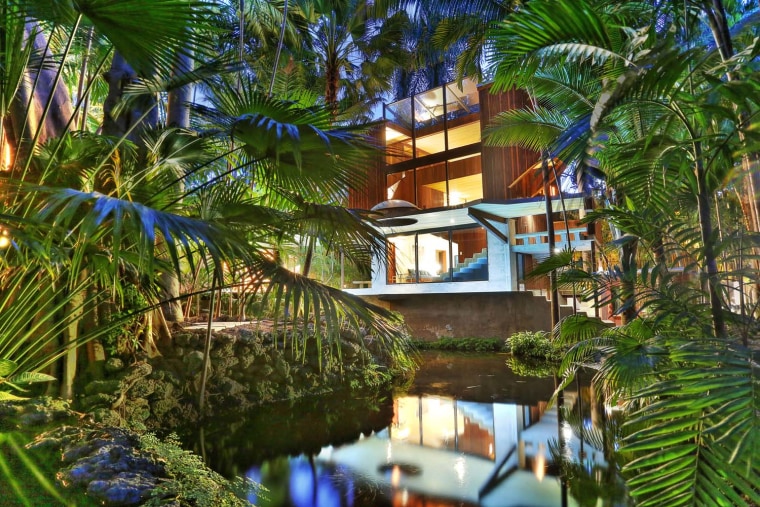 For added luxury, there's also a lagoon, waterfall, sauna and cabana shower room.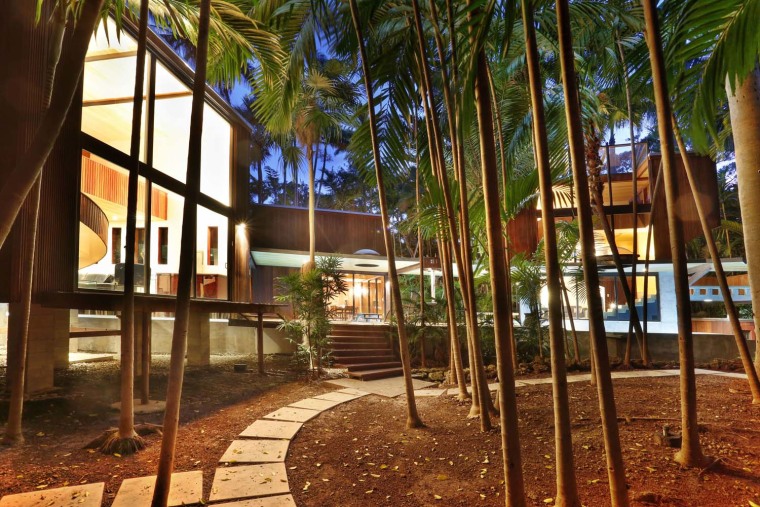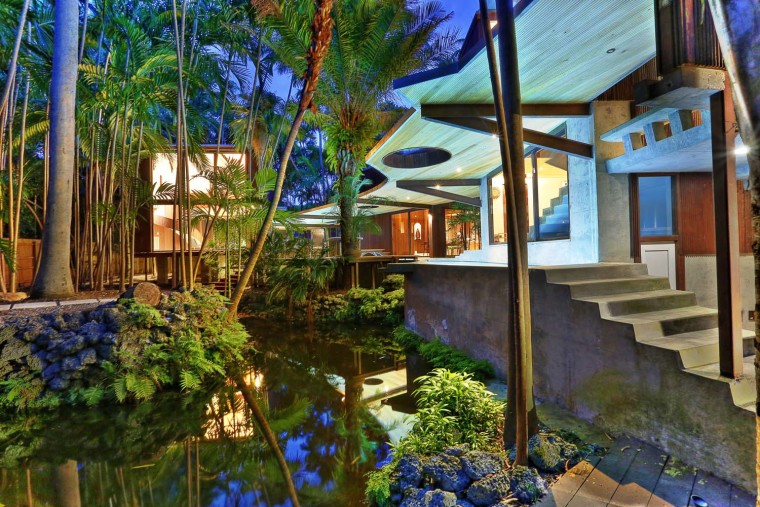 Built of Honduran mahogany and brass nails, Woodsong offers a rich warmth seldom found in newly build homes. "A smell like wood permeates the lot; you can smell it out on the street," Hecht said.
Related: • A Desert Mansion With a Lazy River • A Converted Fire Station for Home and Work • A California Mansion as Abstract Art
Related:
A Desert Mansion With a Lazy River
A Converted Fire Station for Home and Work
A California Mansion as Abstract Art