/ Source: TODAY Contributor
Our editors independently selected these items because we think you will enjoy them and might like them at these prices. If you purchase something through our links, we may earn a commission. Pricing and availability are accurate as of publish time. Learn more about Shop TODAY.
Sure, some folks have their holiday shopping done by Thanksgiving. Most of us are not in that so-prepared group. If you're still hunting for the perfect gift for mom, dad or any and all of the kids in your family, fear not. We've gathered our favorite offerings from our favorite parenting blogger gift guides of all types for a list you won't even need to check twice.
Gifts for moms and dads
Primula Pace Cold Brew Coffee Maker, $19.99, Target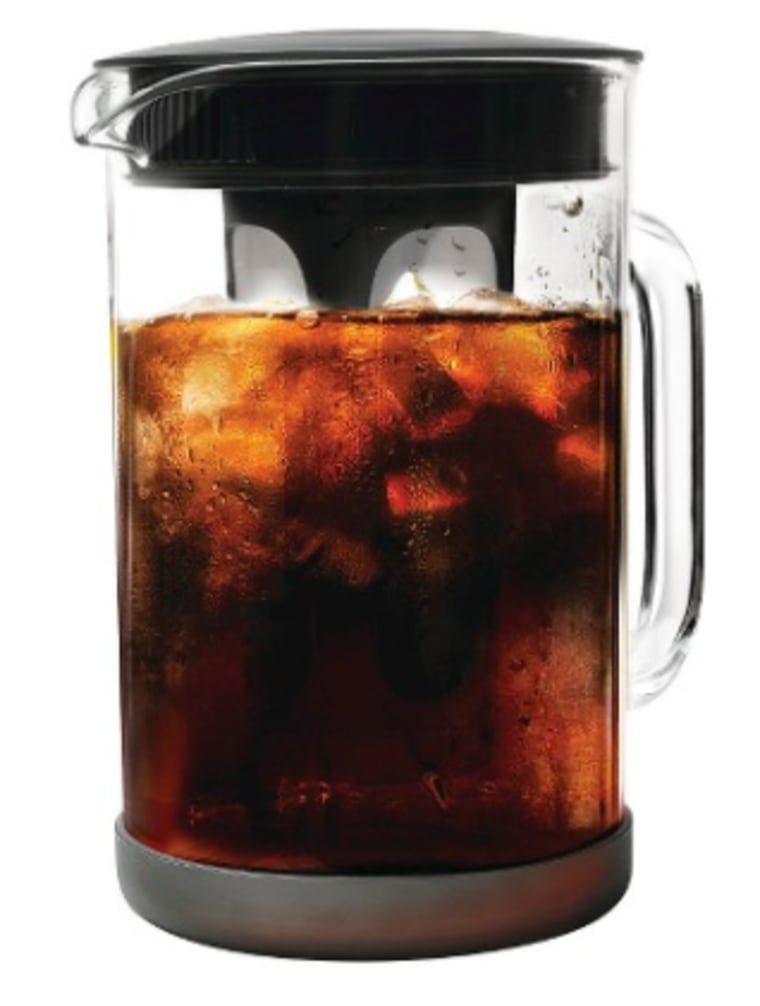 If coffee is more your style than beer, save yourself money and a trip to a fancy coffee shop and make divine cold-brew coffee at home. (Via Scary Mommy)
Mugs personalized with your kid's own humorous quote, $17.90, Zazzle.com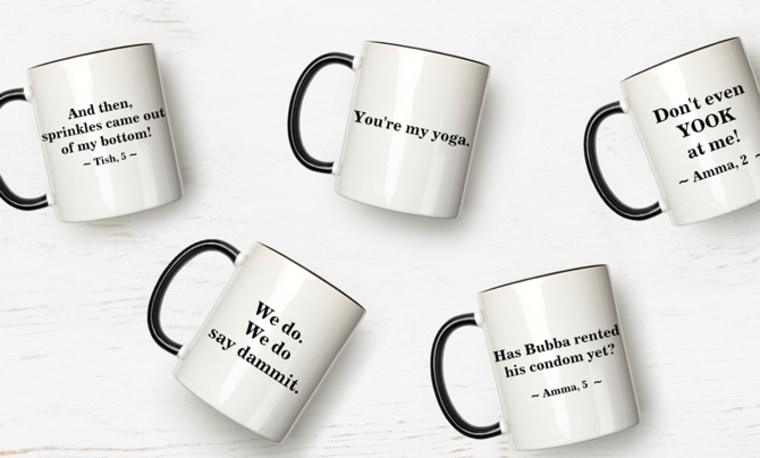 Forever remember that great kid one-liner ("Don't even YOOK at me!") by ordering it memorialized on a mug. It'll start your day off with a smile. (Via Momastery)
Library-card socks, $10-13.94, Amazon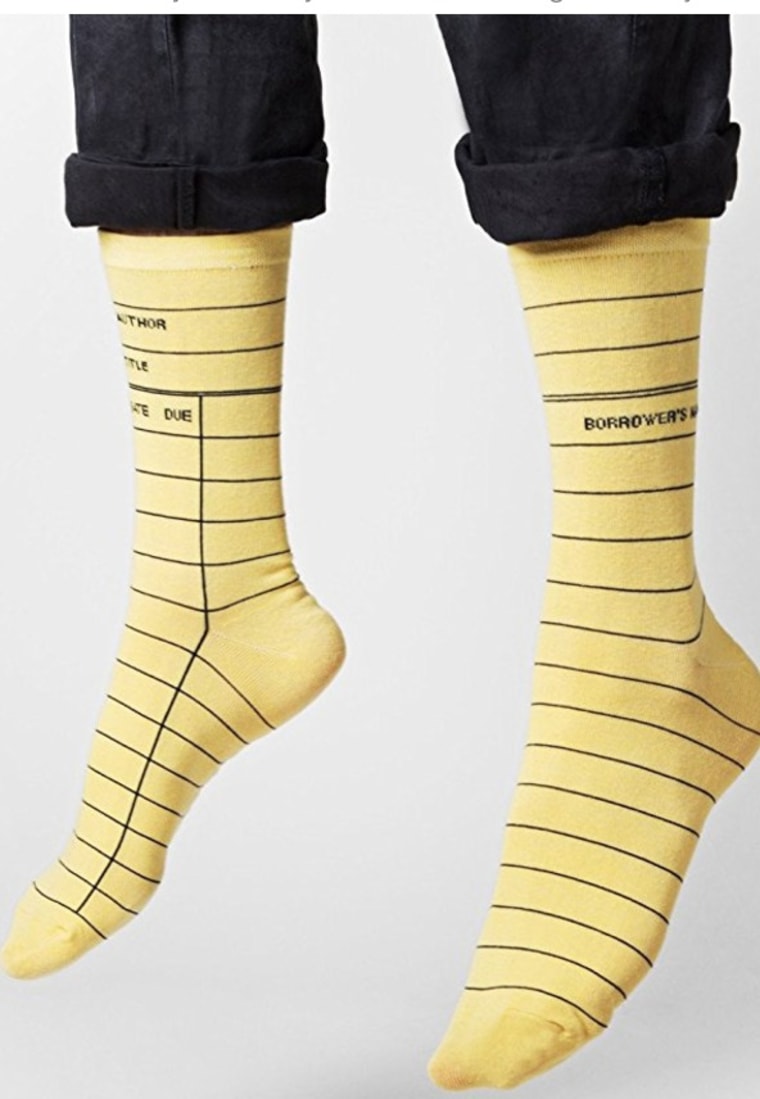 Your kids may not remember the days when library books came with sign-out cards, but many of us recall it fondly. (Via Everyday Savvy)
Handmade Beer Tasting Flight Set with Chalkboard, $39.95, Amazon.com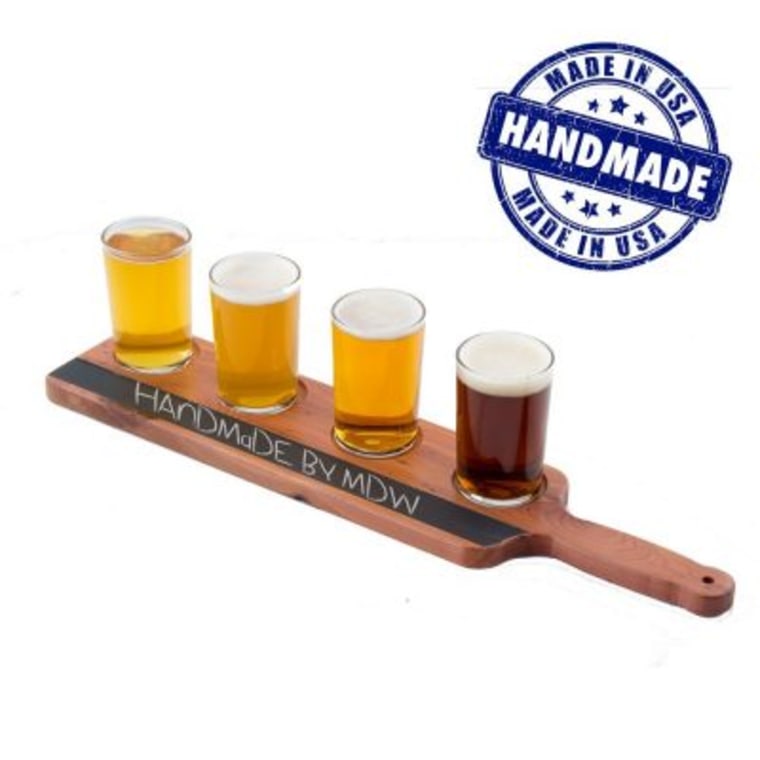 You've seen or sampled drinks like this at brewpubs, now here's a fun way to set up a taste test at home. (Via Everyday Savvy)
R2-D2 Can Cooler, $11.50, Amazon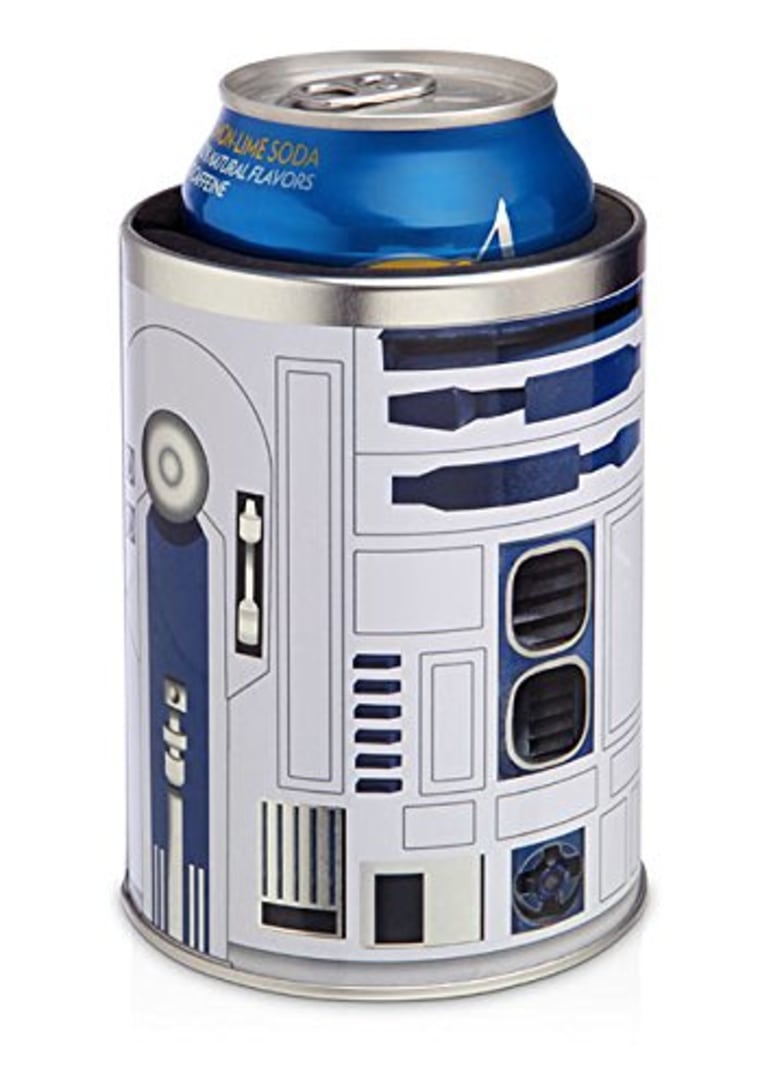 And whether you're drinking beer, pop or fizzy water, count on R2-D2 of "Star Wars" fame to keep it cooler than the planet Hoth. These are the droids you're looking for. (Via Everyday Savvy)
Never miss a parenting story with TODAY's newsletters! Sign up here
Gifts for teens
Soft-serve ice-cream machine, $69.99, Bloomingdale's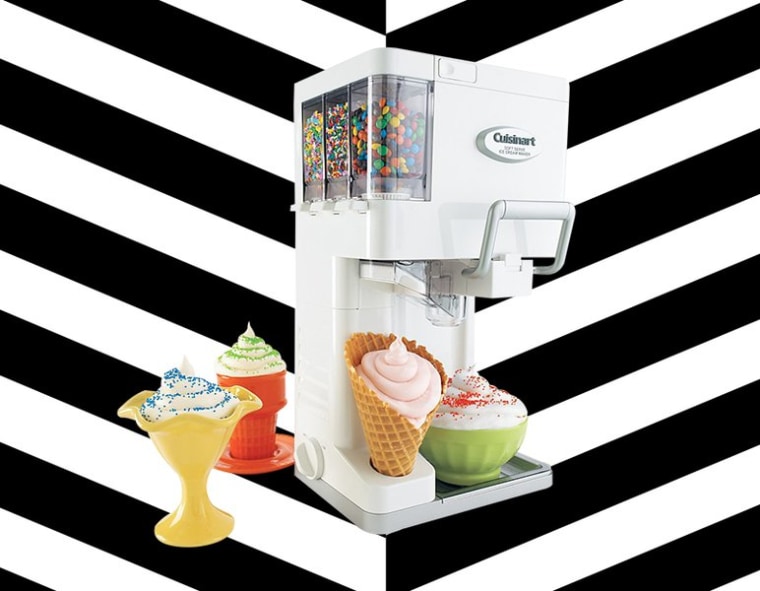 We're putting this on the "teens" list because we found it on the surprisingly affordable gift list of Kylie Jenner, but come on, this is staying in the kitchen for all to enjoy. (Via Kylie Jenner)
MOMA MUJI Colored Pencils, $18.50, Amazon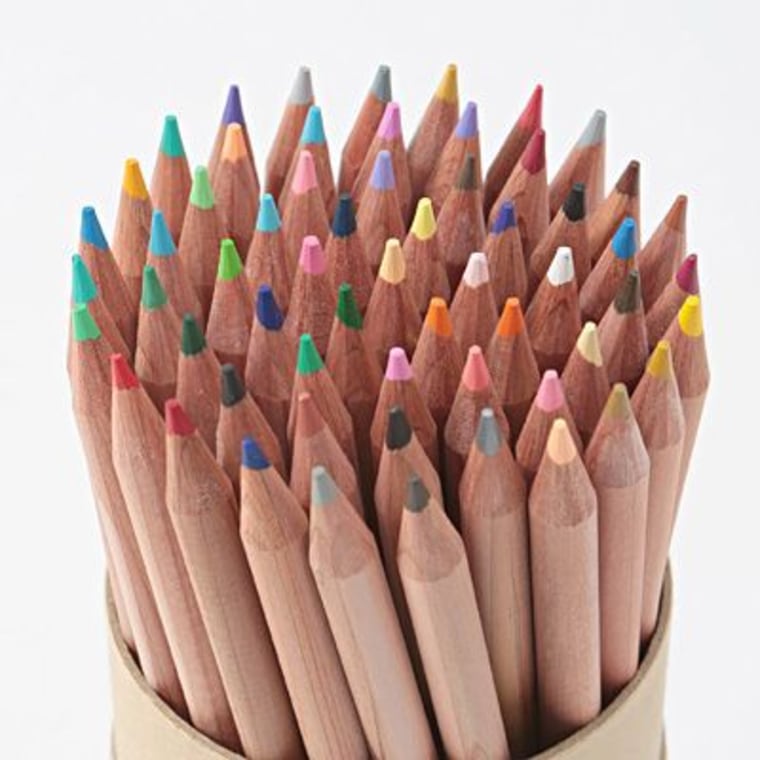 Whether they're using them for a school project or a calming break with one of those coloring books that aren't just for toddlers anymore, these colored pencils make a sharp stocking stuffer. (Via Grown and Flown)
Game of Phones, $29.95, Amazon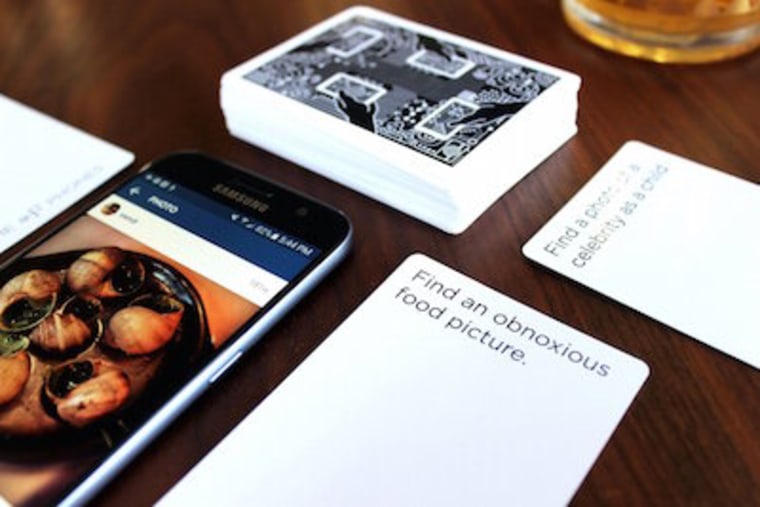 Let your teens combine the mobile phone that's never out of their sight with an old-fashioned scavenger-hunt-style card game. Find things on your phone to win. (Via Grown and Flown)
Megadream WirelessIOS Gaming Controller, $61.99, Amazon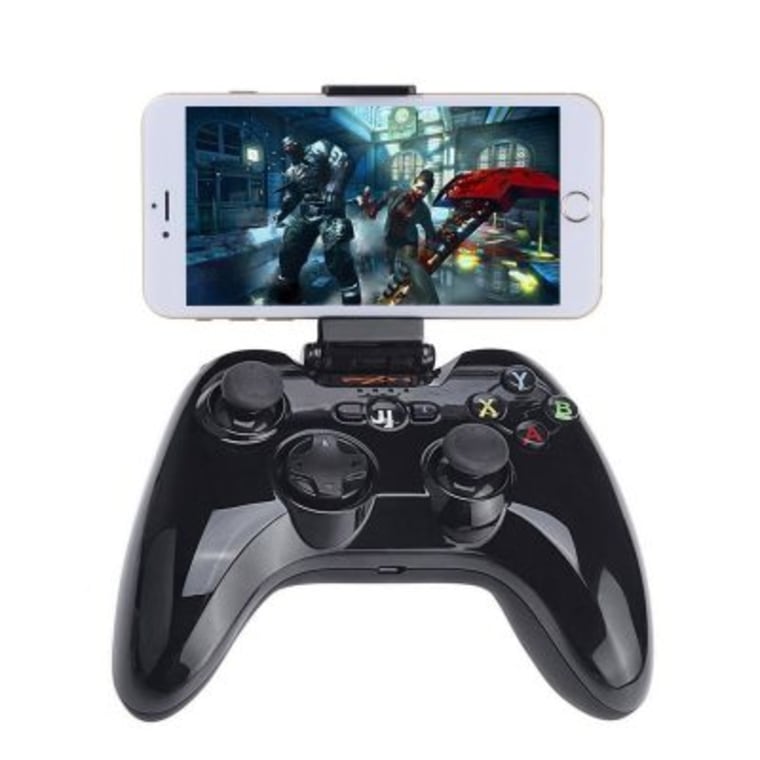 If the gamers in your family play on their phone as much or more as they do on a gaming console or computer, here's their dream gift. The controller has a telescoping holder and rechargeable battery. (Via Everyday Savvy)
Grid-It Gadget Organizer, $17.70, Amazon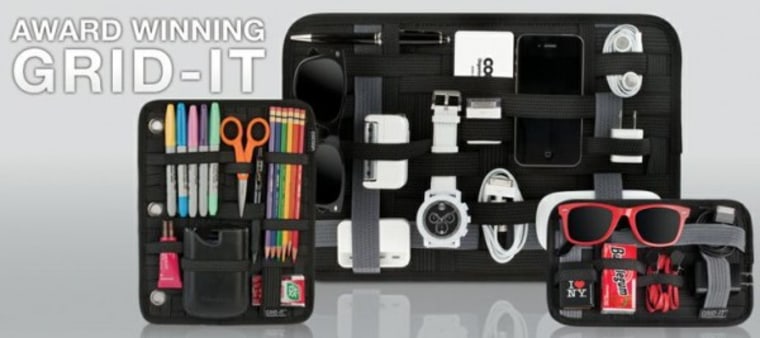 Keeping track of gadgets, chargers and cords is no easy feat in this day and age, but this organizer will whip all that tech into shape. (Via Everyday Savvy)
Gifts for tweens
Easton bat pack, $43.29, Amazon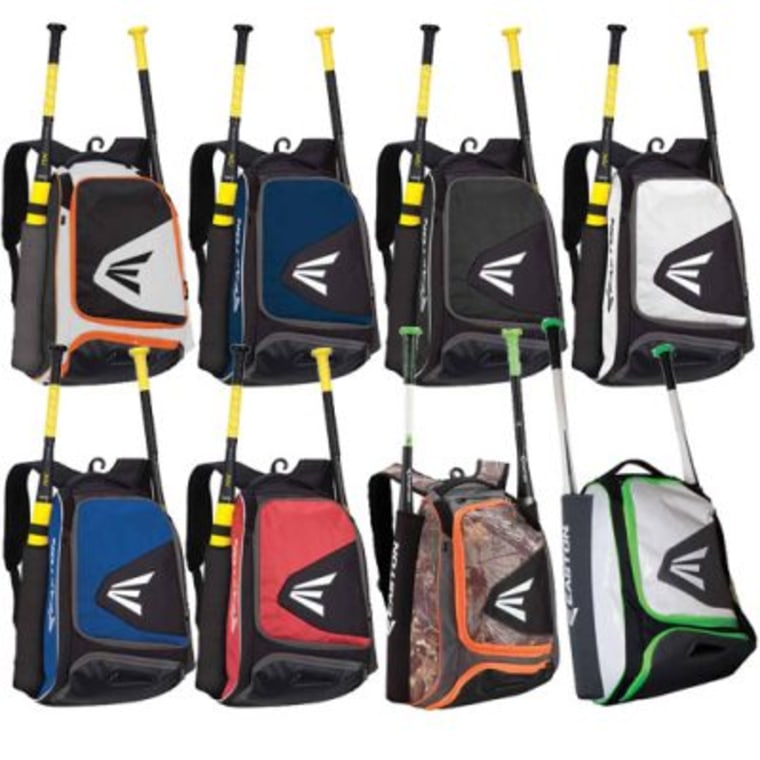 For tweens who are into baseball, this roomy pack can store cleats, glove and even bats. Play ball! (Via Everyday Savvy)
iScream Squishem Scented Backpack Charms, $7.99-$13.99, Amazon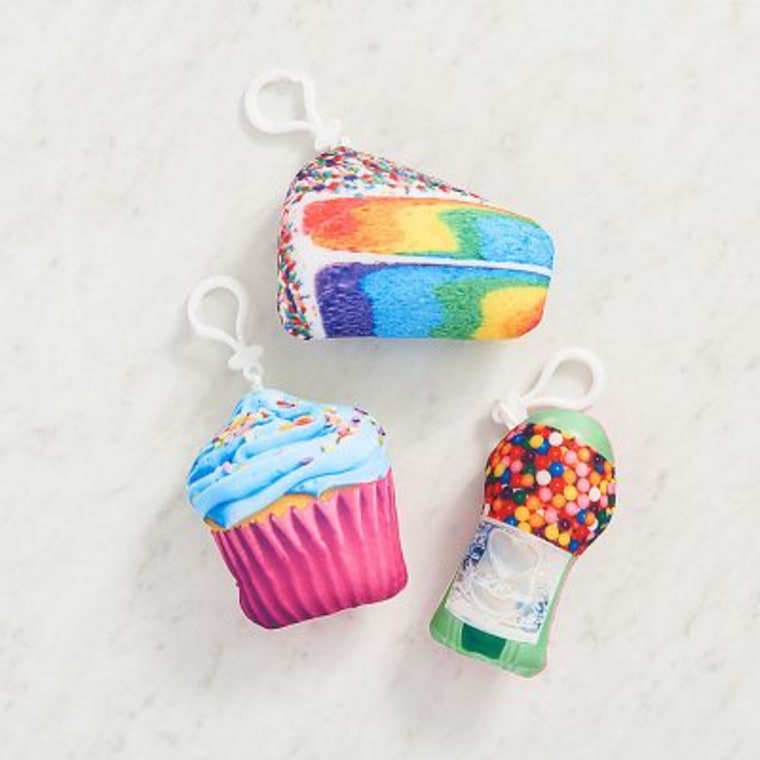 Every tween has a backpack, so help make theirs stand out, with sweet scents to boot. (Via Everyday Savvy)
Our Generation Ice-Cream Truck, $109.99, Target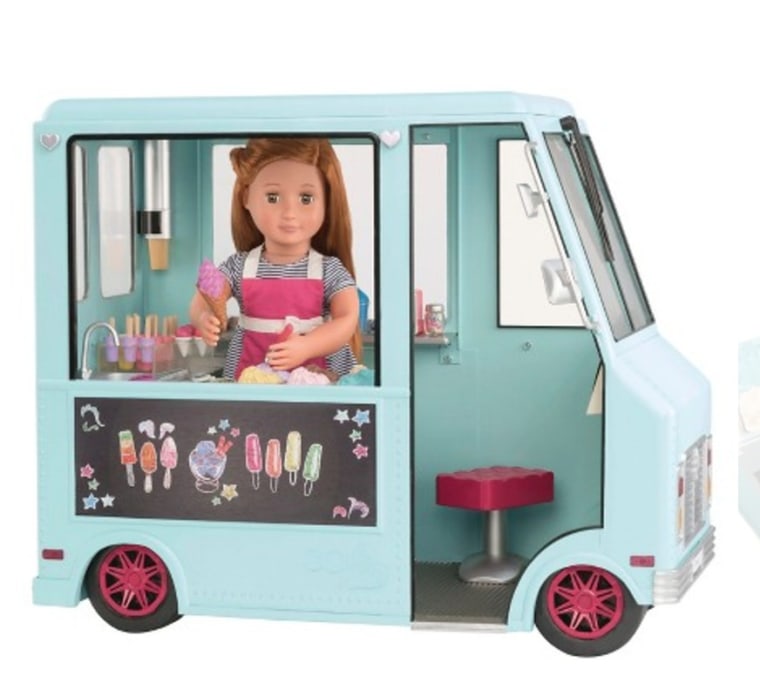 I scream, you scream, and younger tweens will all scream for this adorable ice-cream truck that plays music, has working lights, and comes stuffed with fake frozen treats. (Via The Sparkly Life)
Anki Overdrive Starter Kit, $119.99, Amazon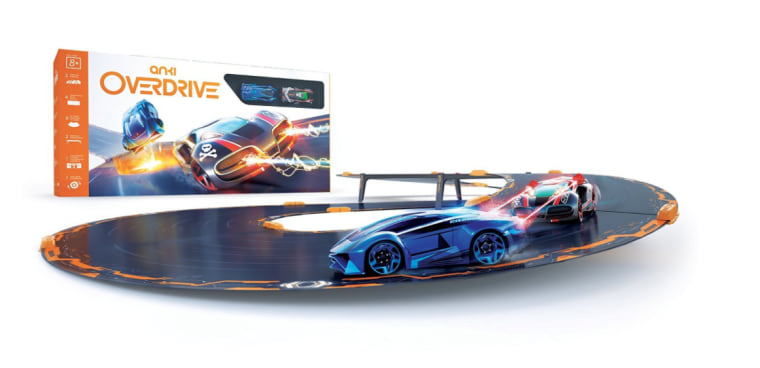 Set up a racetrack in your own living room with these smartphone-controlled cars. And when a friend can't come over, your kids can race against the computer. (Via Modern Parents Messy Kids)
Watch Ya' Mouth game, $19.99, Amazon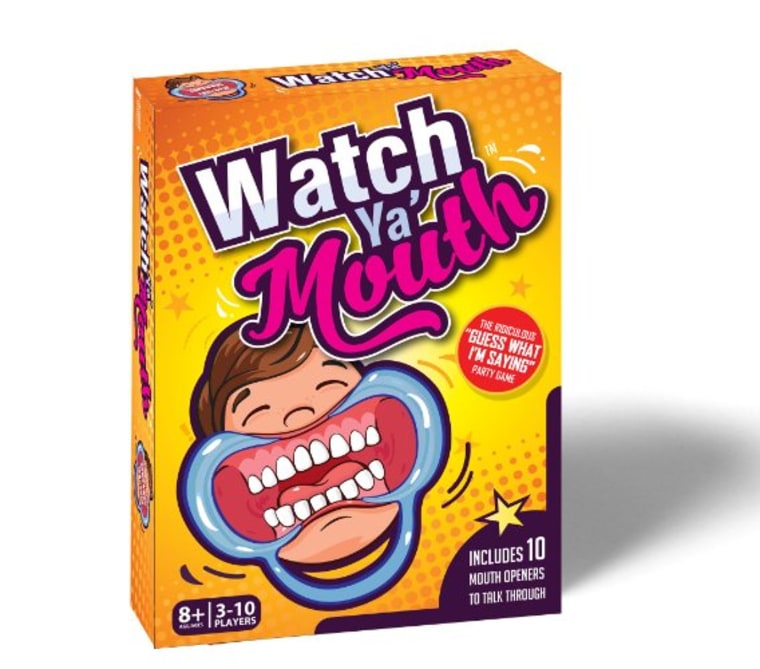 In the Watch Ya' Mouth game, players wear the provided dental retractors and try to speak the assigned words and phrases. Hilarity ensues, or should we say, "Hmhphegh Nusricghes." (Via Modern Parents Messy Kids)
Gifts for toddlers
Thinkfun Roll and Play Board Game, $19.99, Amazon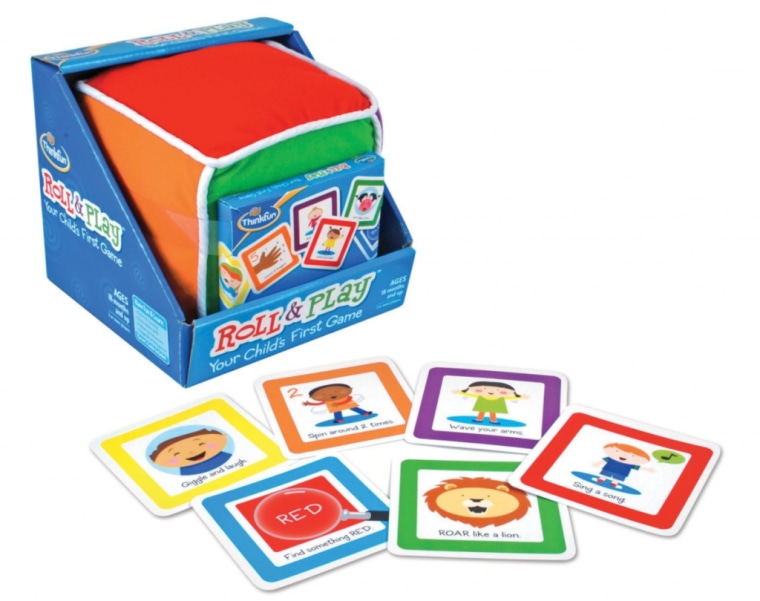 A board game for babies? Sure, if it's soft and cute and encourages creativity and improves motor skills. (Via Modern Parents Messy Kids)
Little Tikes Cozy Shopping Cart, from $38.50, Amazon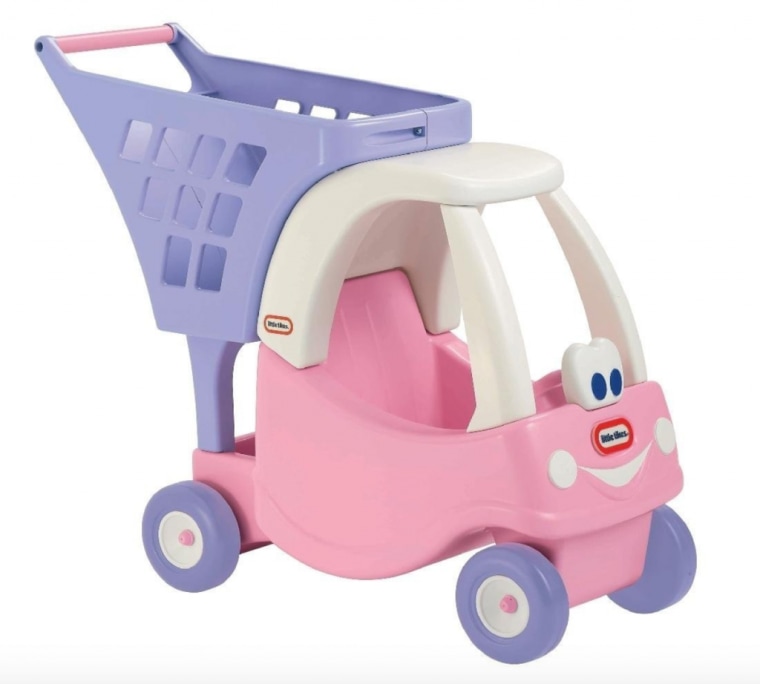 Just like the big ones at the store, only this time the kids won't smash into the produce section (or another shopper's legs). (Via Modern Parents Messy Kids)
Leotard, $12-$19, Leotard Boutique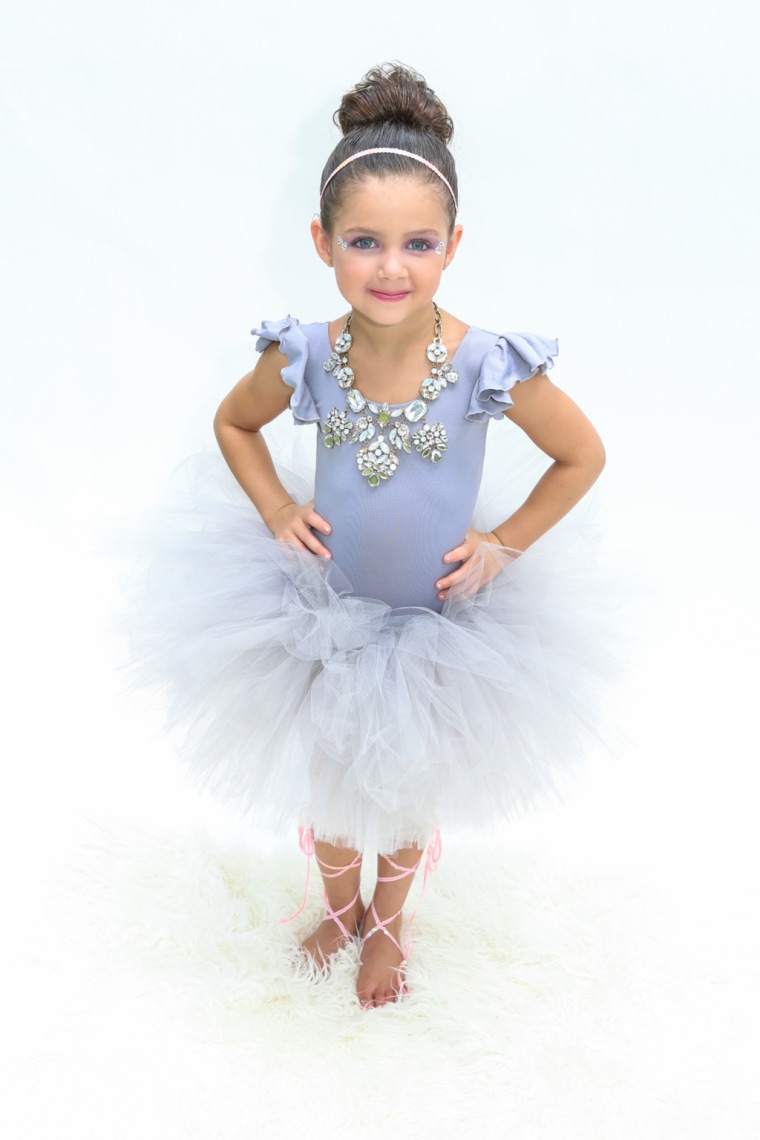 If your little one has ballerina dreams, fulfill them with a danceable leotard, many in colors that can't be found elsewhere. (Via City Moms Blog)
Trolls: Poppy's Fashion Frenzy, $20.98, Amazon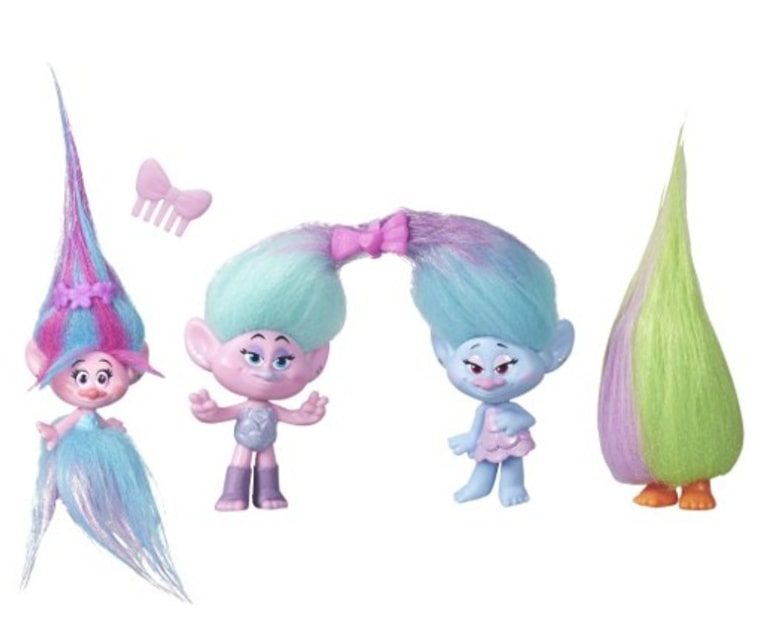 Trolls were hot in the 1960s, the 1990s, and now with the new movie, they're back again. Introduce a whole new generation to the fun of a bad (good?) hair day. (Via The Sparkly Life)
Mini Deluxe Micro Kickboard, $89.99, Micro Kickboard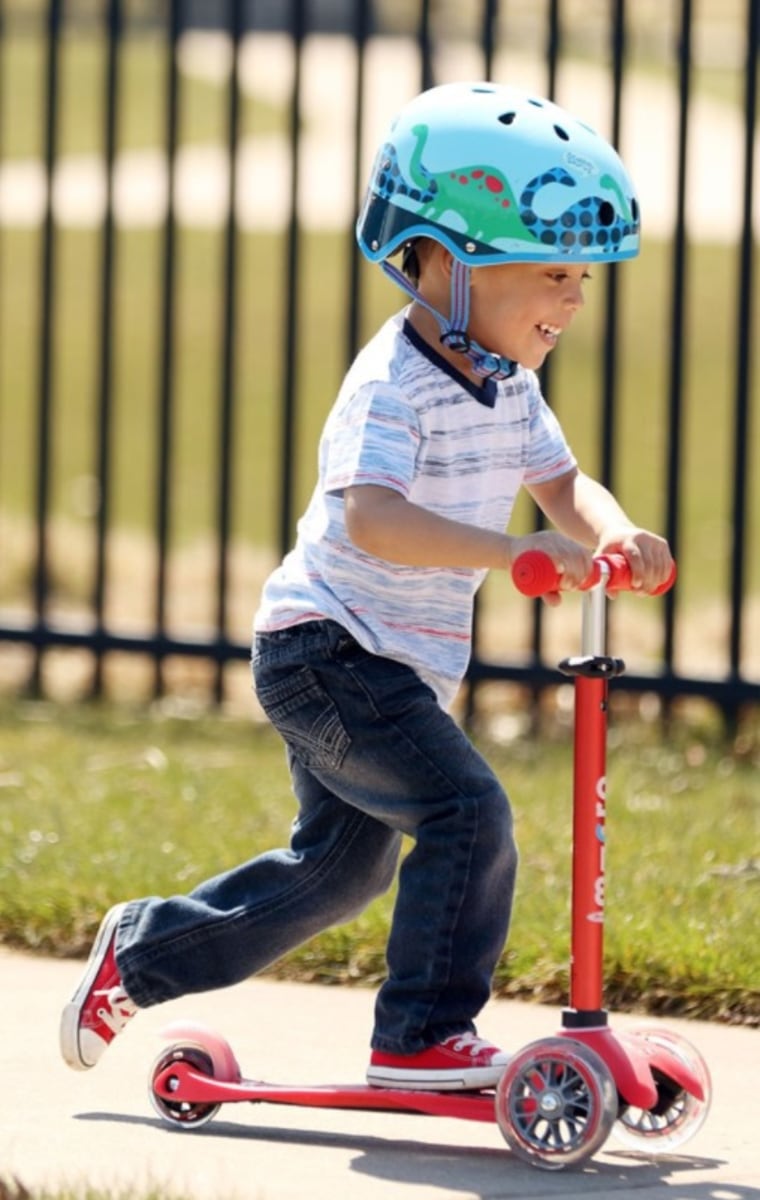 Wheeee! Even little ones can get some major mobility with this highly rated scooter. Its adjustable T-bar accommodates children as they grow. (Via City Moms Blog)