As you settle in to watch the season two premiere of "This Is Us" tonight (get those tissues ready!), you may be interested to see where actor Sterling K. Brown prepares for his Emmy-winning portrayal of Randall.
The Los Angeles-based actor recently shared a tour of his hybrid home office and man cave (or "creative workspace" as he calls it) with Architectural Digest.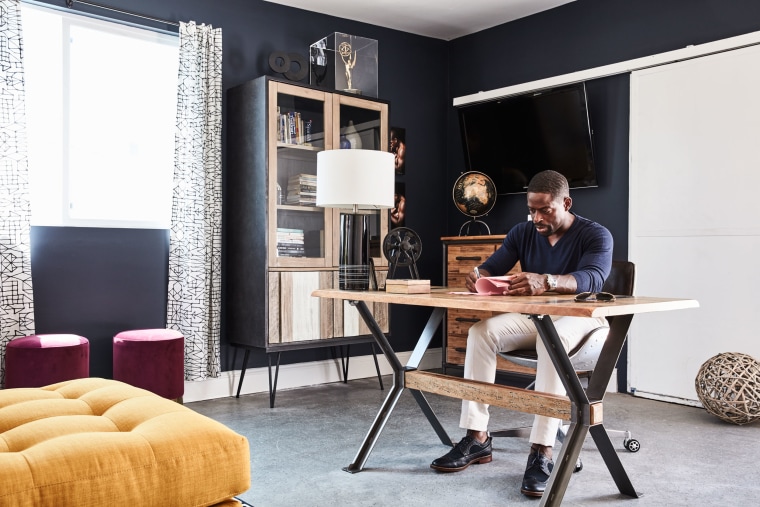 After realizing he needed a quiet space to run his lines, take phone calls and reply to emails, Brown decided to transform his home's detached garage into a workplace sanctuary. What once housed a barely used pingpong table, Christmas tree, old refrigerator and broken-in couch now holds a designated workspace, living area for hosting small groups of friends and room to pace as he runs lines.
To update the room, the 41-year-old actor worked with interior designer Kyle Schuneman and online lifestyle and furniture brand Apt2B. "Sometimes you need someone that has an eye for the utilization of space to show that it can be more than what it currently is in that moment," he told the magazine.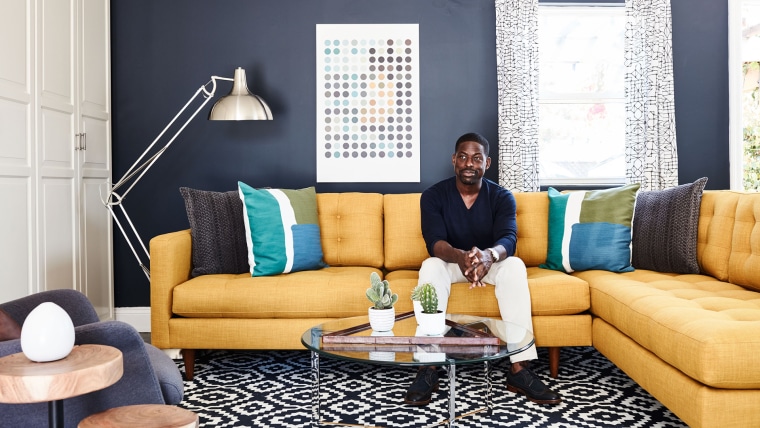 Schuneman picked out some bold choices for the room, including a mustard-colored sofa and purple seating. After a little hesitation over the hues, Brown ended up loving the look.
To prevent the color combination from appearing too juvenile, Schuneman added sophistication in the form of leather, wood and metal accents.
They also cut out as much clutter as possible to give the room a clean and simple feel. Personal items, except for a few special ones such as family photos and artwork, are kept tucked away in cabinets.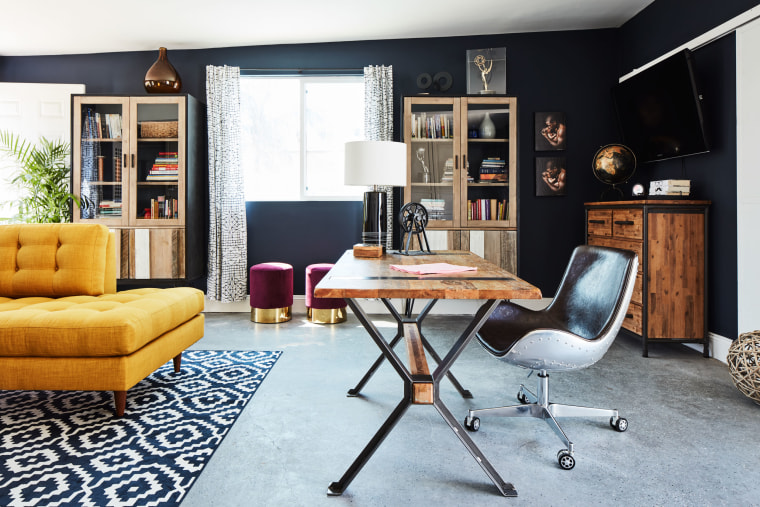 "I think what's different about (the space) now is that I cut out a lot of the fat," Brown said. "So I had a pingpong table, and I do adore pingpong, but my wife does not. So I'd ask her like twice a year, 'Hey, do you wanna play pingpong?' And she'd say no, and then the pingpong table would sit there and just collect dust."
Even without a pingpong table, there's plenty to do in the new room. In fact, Brown joked, "Everybody wants to hang out in there, and I have to fight to keep it!"
See more of the space at Architectural Digest.