This is a big night for "This Is Us"!
The cast is celebrating after Sterling K. Brown won the Emmy for lead actor in a drama series on Sunday night. Brown, who plays Randall Pearson on the NBC hit, triumphed over six other actors, including his on-screen dad, Milo Ventimiglia. (Sorry, Milo.)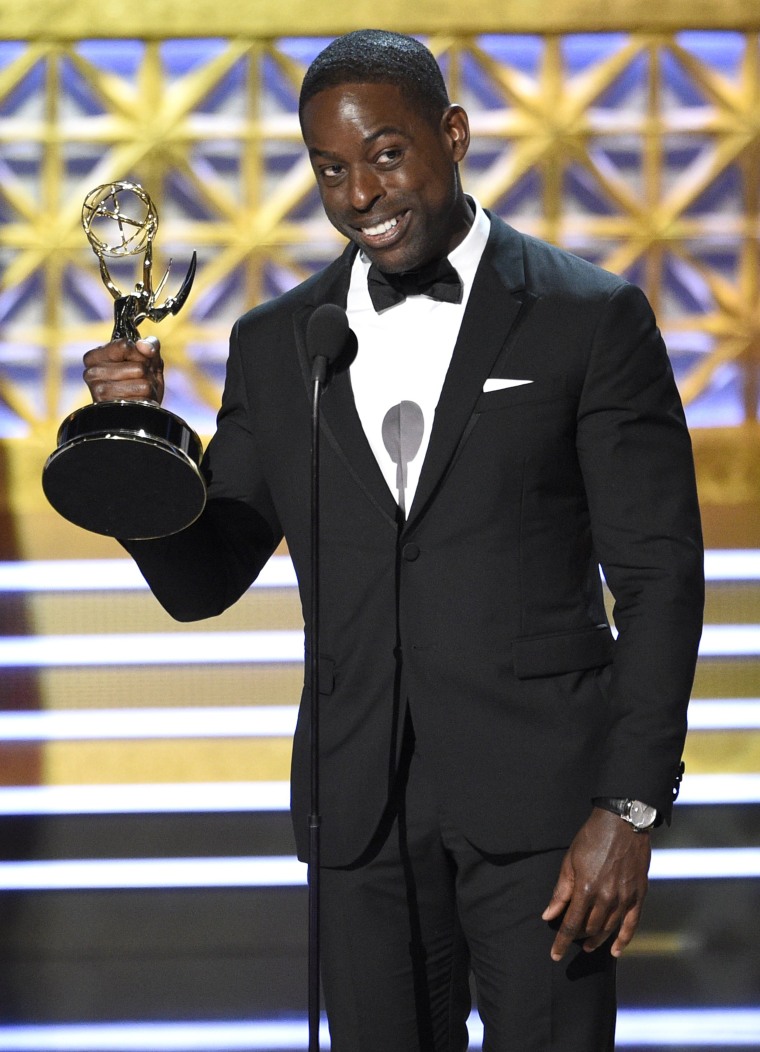 Brown sprinkled all sorts of pop culture references into his acceptance speech. You definitely had to pay attention to catch them all.
Holding his statue proudly, he said, "This one right here, when I think about it, like, Walter White held this joint? Dick Whitman held this joint?" (Those are "Breaking Bad" and "Mad Men" references, in case you haven't watched AMC during the past 10 years.)
Brown also made special mention of Andre Braugher and his role of Detective Frank Pembleton in "Homicide: Life on the Street."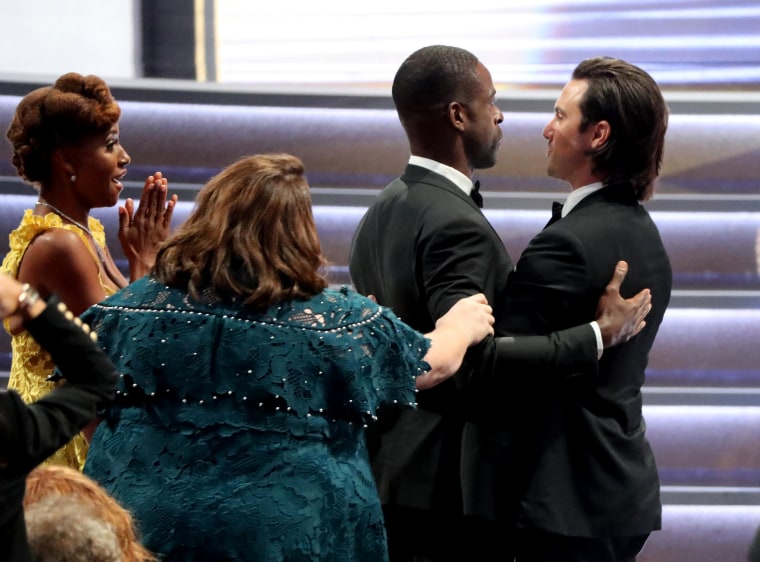 Brown addressed his "This Is Us" co-stars and delivered a line that was both poignant and funny.
"You are the best white TV family that a brother has ever had, better than Mr. Drummond, better than the white folks that raised Webster," he said in a nod to the 1980s sitcoms "Diff'rent Strokes" and, well, "Webster."
Chrissy Metz cracked up at that line almost immediately.
Unfortunately, Brown was played off by the orchestra before he had the chance to finish his remarks. (The music was too loud, he noted.) But the win was still a special moment for him and the "This Is Us" crew.
This is the second year in a row Brown has won an Emmy, after his victory in 2016 for his portrayal of Christopher Darden in "American Crime Story."