Of course Shaquille O'Neal would have a basketball court inside his house — and of course, it's bigger than most people's homes.
The former NBA superstar just put his megamansion up for sale, and let's just say it's fit for a Superman.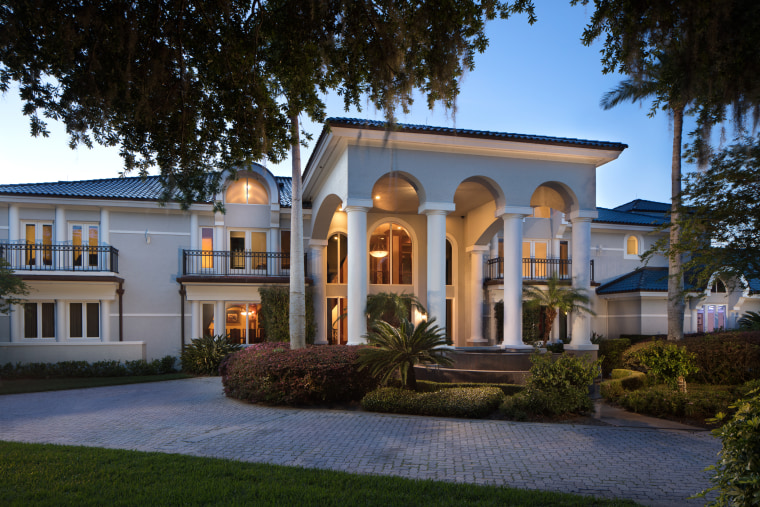 With 31,000 square feet of luxury living space, the Windermere, Florida, home is on the market for a cool $28 million. And besides the opulent details, the house seems to have lots of personal decor touches from O'Neal himself.
In the family room, a big rig chopped in half appears to be coming out of the wall. On the grill, a Superman logo pays tribute to one of O'Neal's many nicknames and the fact that he's a huge fan of the superhero. Painted on the fender is the word diesel, which references another nickname and also his 1993 rap album, "Shaq Diesel."
A double-sided stone fireplace is on the opposite wall and leads to the kitchen area, which features tons of cabinet space and top-of-the-line appliances.
For a formal dinner, O'Neal could share a meal with his family and friends in the exquisite dining room with seating for 16.
The great room comes with extra tall ceilings (perfect for the 7-foot-1-inch O'Neal) and a marble fireplace.
The house has plenty of facilities to keep you entertained, including a sparkling swimming pool with a rock waterfall, a boat dock, a movie theater with a bar and a 6,000-square-foot indoor basketball court (we wouldn't expect anything less).
There's also a cool aquarium room, which features a saltwater triangular fish tank.
And when it's time to wind down, the master bedroom features a cozy fireplace, a projector and gorgeous views from the walls of windows. Plus, there's a four-room walk-in closet, along with his-and-hers bathrooms.
With all its luxe features, this home seems like a slam dunk!
See more pictures of the property at Sotheby's International Realty.