The mudroom is one of the first places visitors see when entering a home, but for one family, it was an eyesore.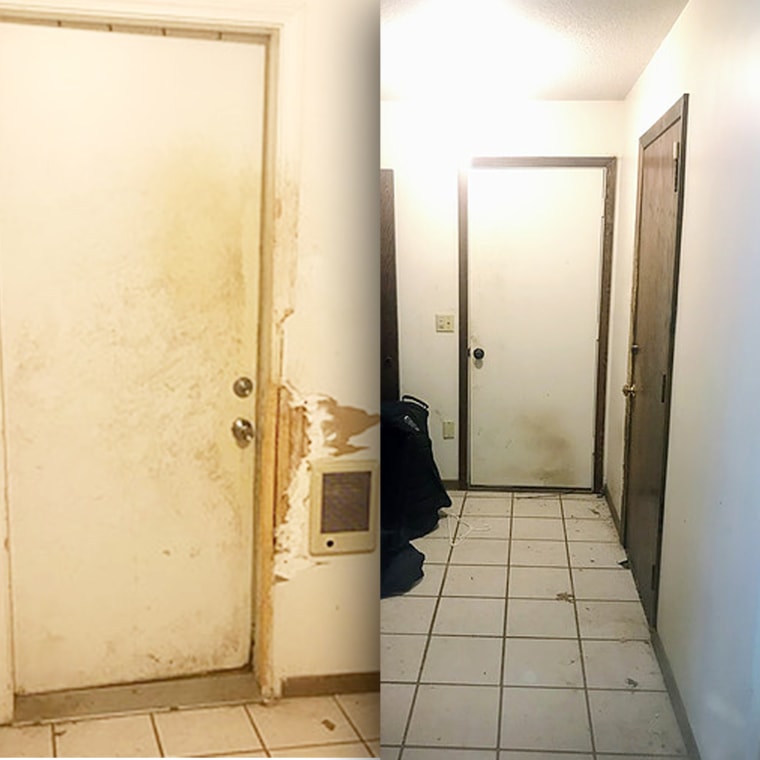 Rebecca Nestingen of Woodbury, Minnesota, decided it was time to make over the area with a do-it-yourself project. And now, the once "sad and neglected" space, as she described it, is warm, cozy and totally functional.
"The room was cold during the winter because it was unheated so it was essentially only used as a storage space for miscellaneous items overflowing from the garage," Nestingen told TODAY Home, adding that there was also damage to the drywall and door jamb from their late dog.
Over six weeks, she spruced up the space by fixing the door and wall and giving the room a fresh coat of paint and adding a new floor.
She also added a bench and storage options to catch all of the family's coats, boots and bags.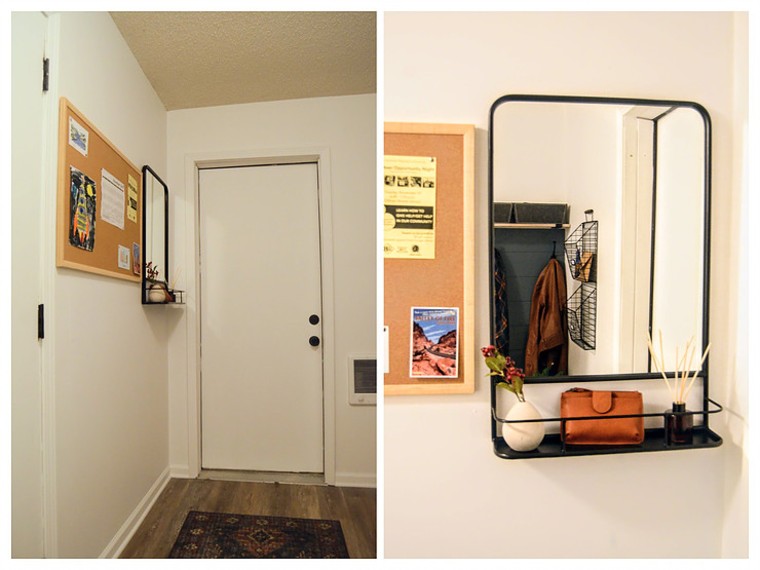 "Most of the newer homes I've toured feature built-in lockers or bench/storage combinations in the mudroom areas, and I've always appreciated the functionality of open storage solutions such as baskets and hooks when living with kids who can't be bothered to open a closet to hang something up," she said.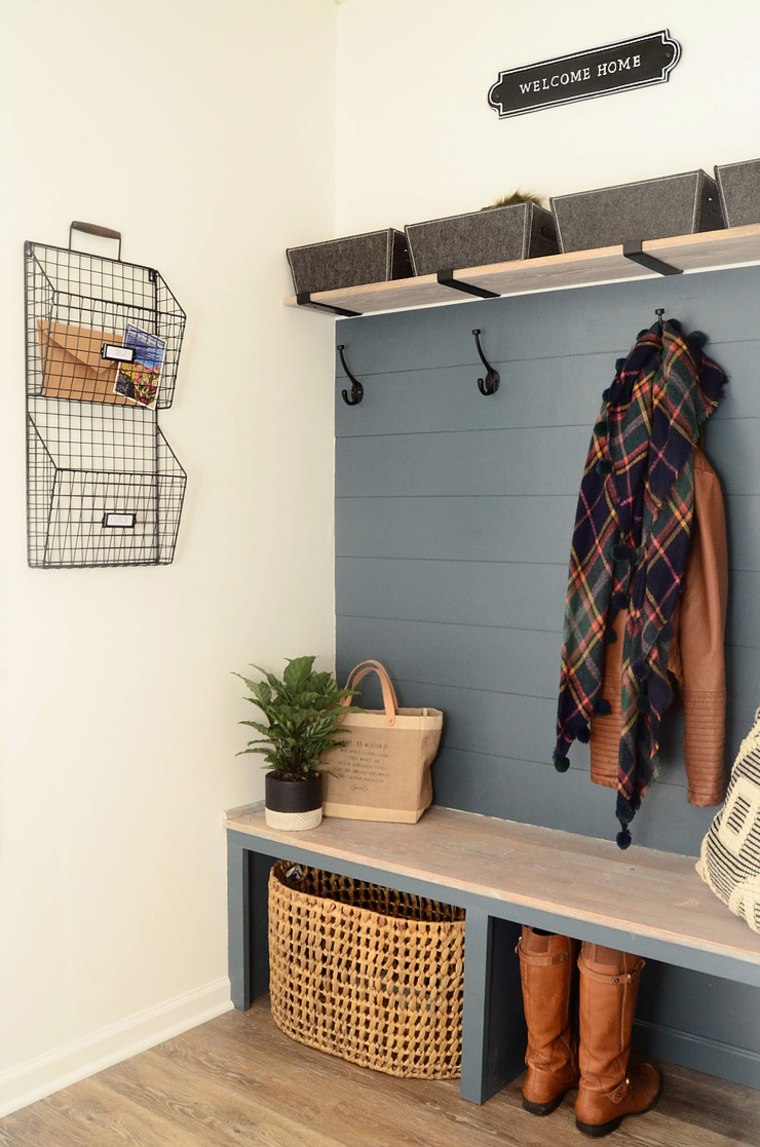 One of her favorite updates is the electric wall heater she added to the room. "(It) made it feel like a complete luxury now that temperatures are dropping in Minnesota and we have someplace warm and dry to remove all of our family's winter wear and have it hung up and organized," she said.
Besides the actual temperature feeling warmer, the new space feels it, too, thanks to the decor. A runner cozies up the new vinyl plank flooring, and accessories like a throw pillow and green plant give the area some texture and color.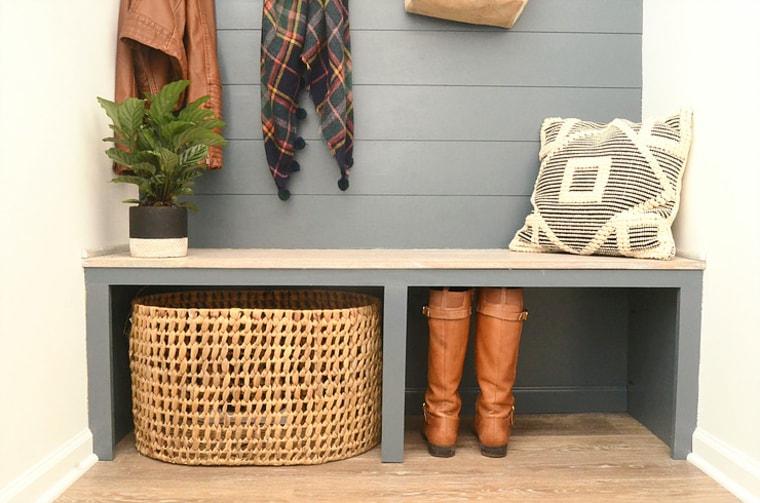 Nestingen priced the total cost for the update at around $800: $300 for the new flooring, $100 for the heater, $200 for paint, door hardware and trim, and $200 for accessories like the rug, mirror and baskets.
See more pictures and project tutorials at Nestingen's blog, Spruced Nest.