Much like the outside of your home, entryways or foyers give a first impression for what's inside. Yet the key to having an optimal entryway space isn't always easy to achieve if it's not styled or organized in a way that works for your home and family.
"If your entrance does not greet you with a sense of control, organization and welcome, and it bothers you, know that it absolutely can change," said New York City-based interior designer Kathleen Walsh.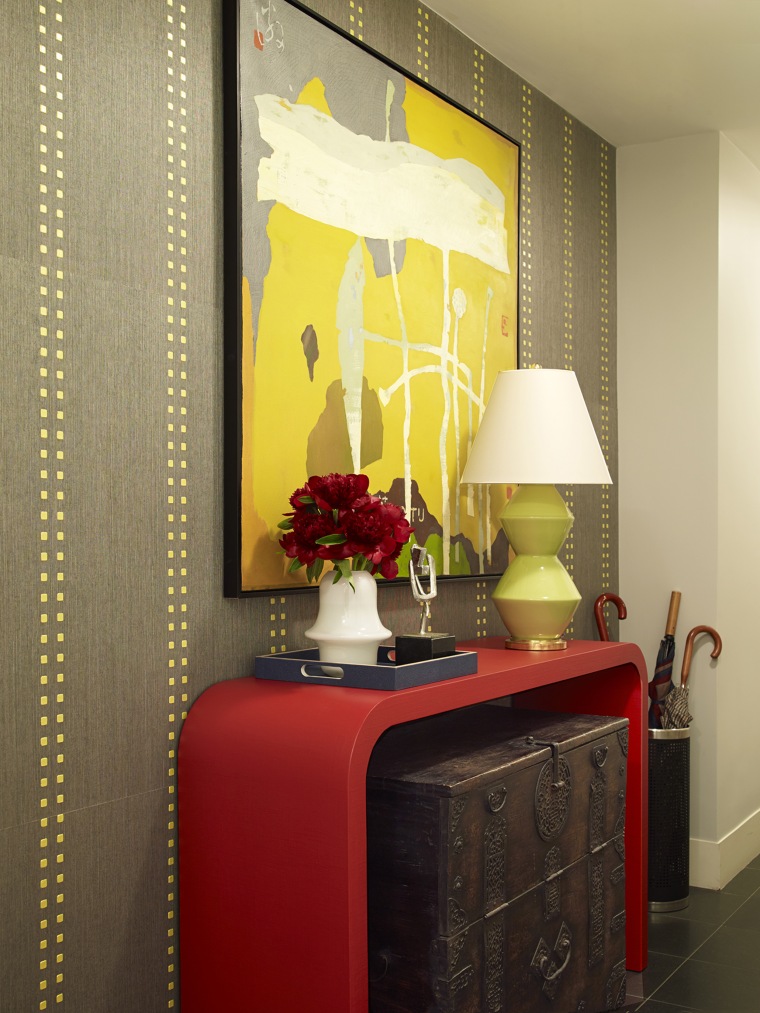 Create a wish list of how you want your space to look. Do you want bold colors, flowers, art, family photos or a mirror? Seek a style you love and a color palette that makes you happy. It's a great starting point to visualize the possibilities, Walsh suggests.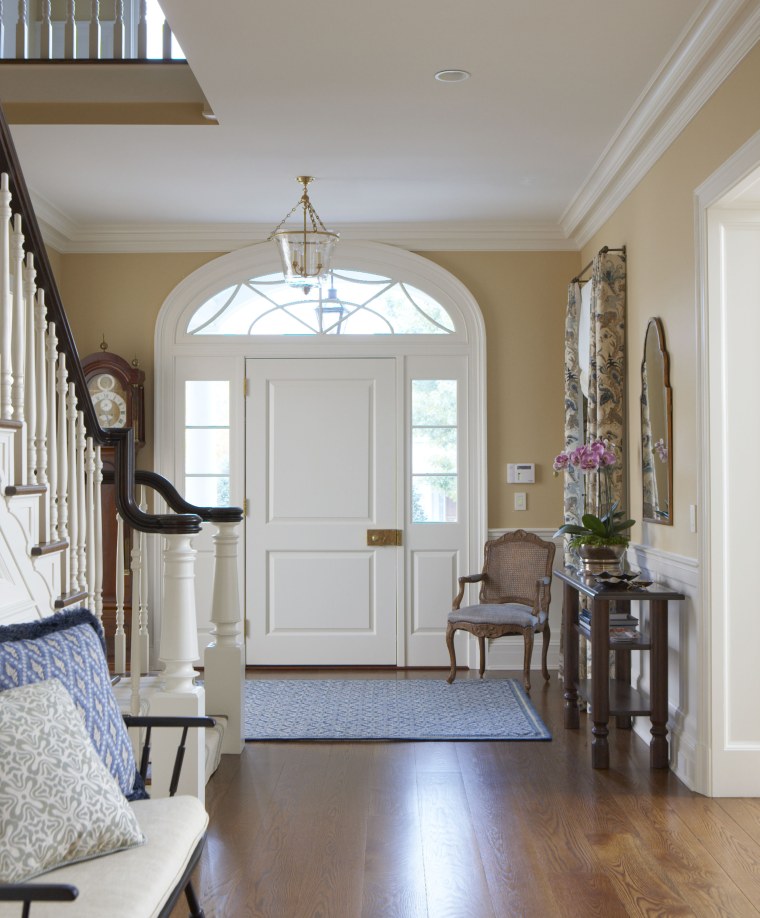 "While it's fun to daydream about updating your foyer with new furniture and accessories, it also pays to come to terms with the realistic use of the space," Walsh said. For most homeowners, a foyer is essentially a dumping ground for keys, purses, backpacks, coats, shoes and mail. Therefore, it's crucial to have a system that keeps this area organized at all times. If your foyer isn't equipped with the right type of storage or organization pieces, here are some tips from Walsh to put you on track: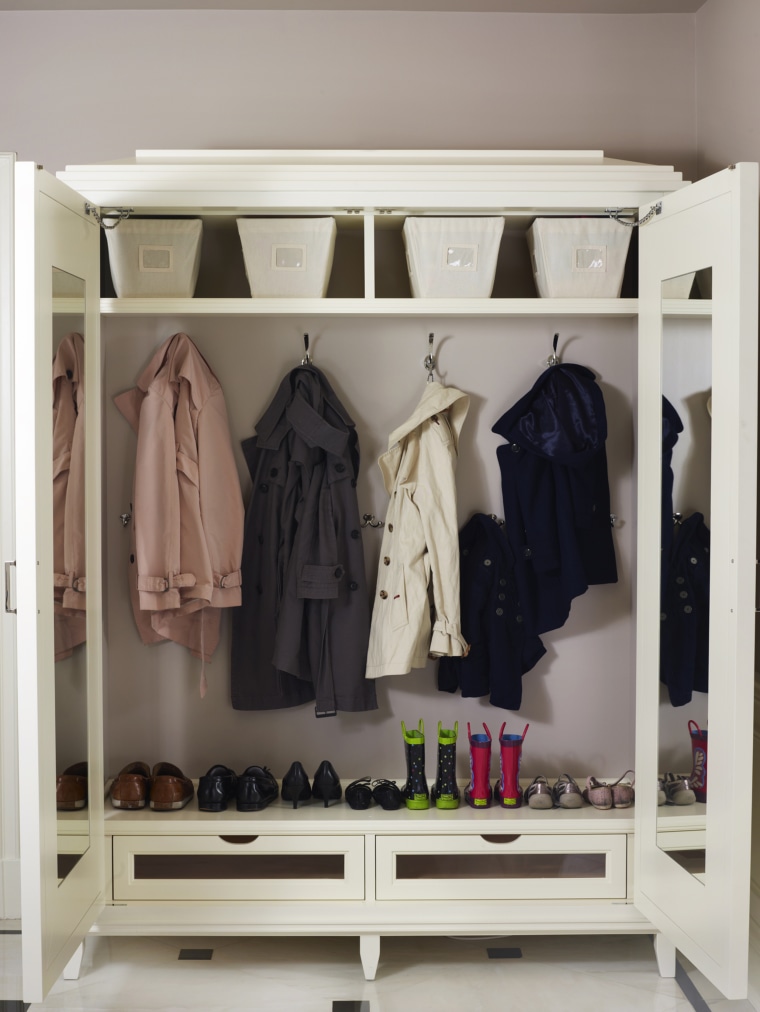 When it comes to smaller items, like keys and phones, Walsh says to think about how many drawers you might need for a console table or foyer dresser to hold all your personal belongings.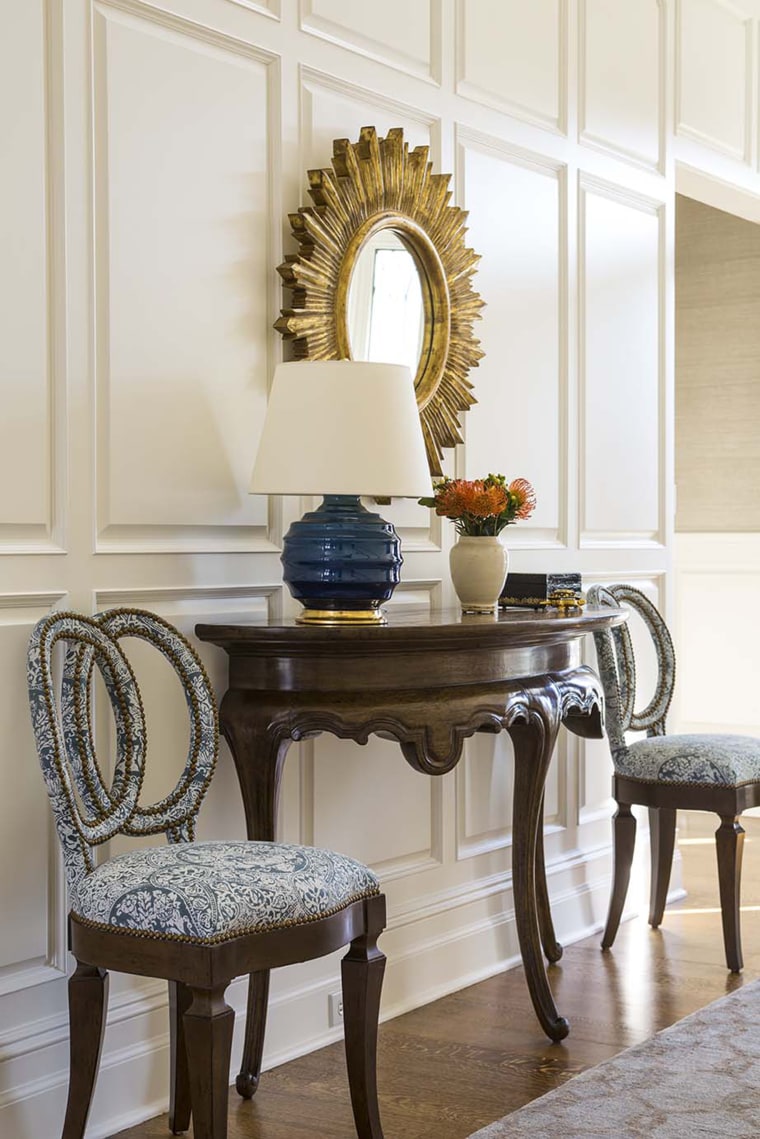 Some homeowners use the foyer strictly as a pass through and save the clutter for a mudroom or other area of a house. "It's wonderful when the front door area can simply be a clean, welcoming space for anyone entering or exiting the home," said Walsh.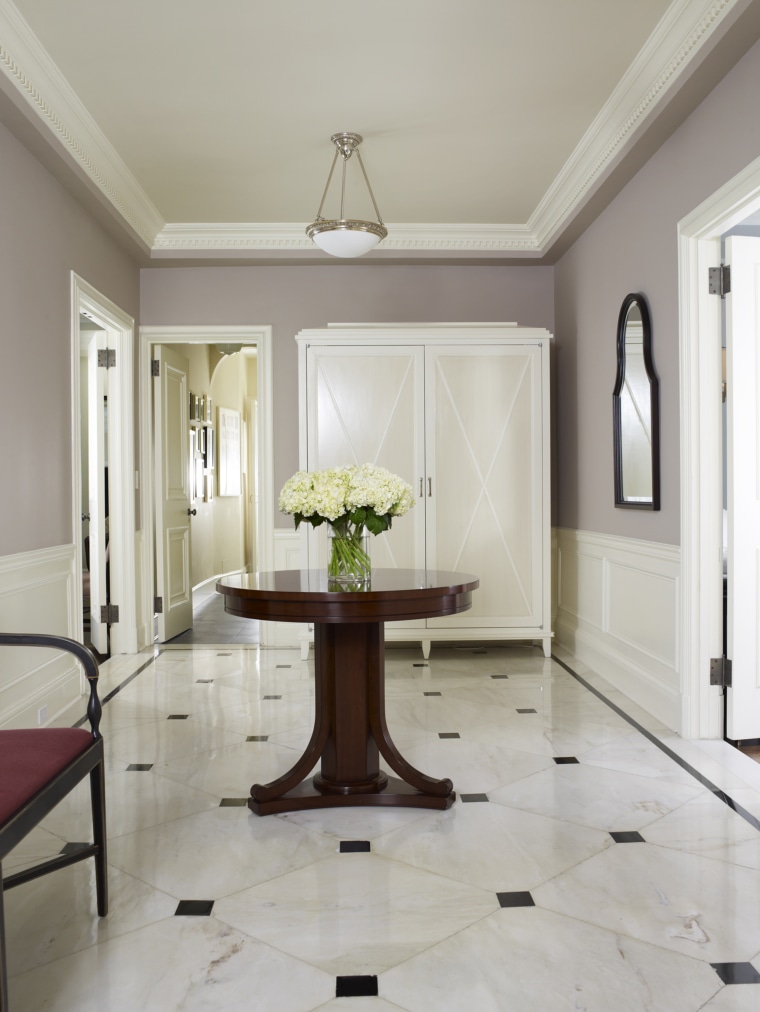 Once your foyer is organized and designed to your liking, you can set your sights on other areas of the home that might be in need of clutter control, like your kitchen cabinets.