Have a dark and outdated basement in your home? After seeing this budget makeover, you might get the inspiration you need to finally tackle it.
Interior designer Michelle Gage and her husband Alex completely transformed the basement in their Havertown, Pennsylvania, house, turning it into a gorgeous and bright family room.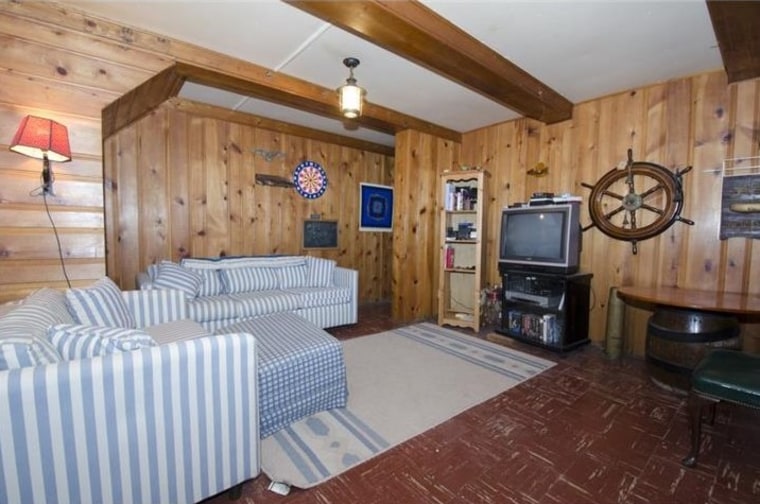 Gage tells TODAY Home that she wanted the space to look like a library room. To do that, they ripped out some of the paneling and installed a custom bookcase to hold the television and other decor, giving the room a gorgeous focal point.
"We spent half of the budget on creating a custom shelving unit and the other half on paint and flooring," she said.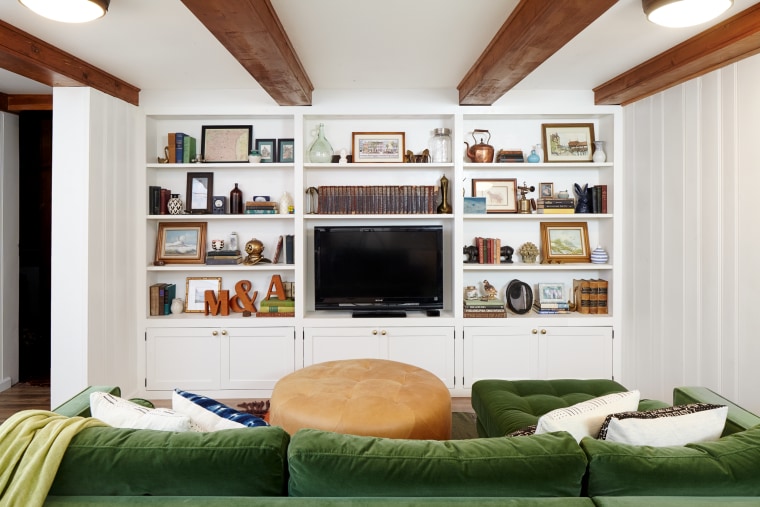 For the paint, they chose a white hue that "brightened up the walls," Gage added. As for the original flooring, they knew they needed to get rid of the awful red tile that was already there. However, that in itself proved a big challenge for the couple.
Since the space has asbestos tile, which is harmful to pull up, they couldn't rip out the floors. "So we found a solution for something we could lay on top," she explained.
The faux-wood floor looks just like a real hardwood style but it snapped on top of the original floor. "It looks really great and worked within our budget."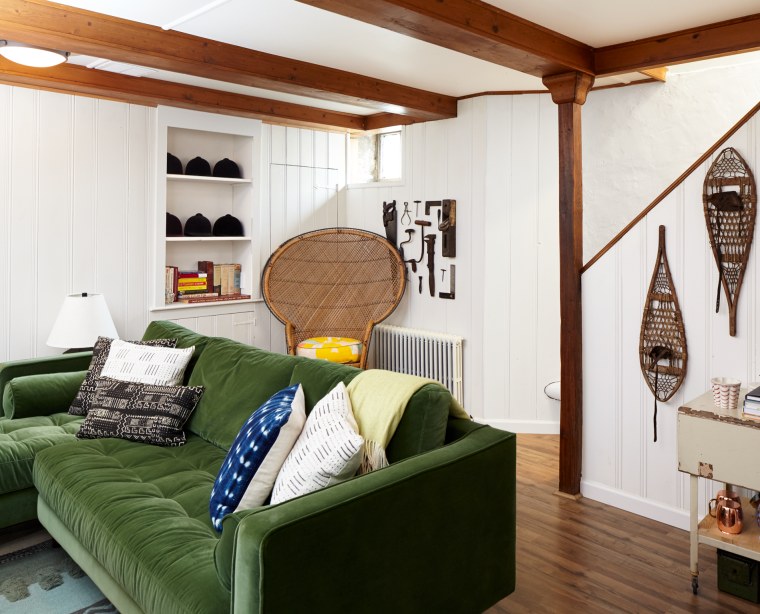 They did decide to keep something from the previous setup: the dark overhead beams, which Gage says give the room character.
The total budget for their DIY room makeover was $1,000, not including furniture or accessories.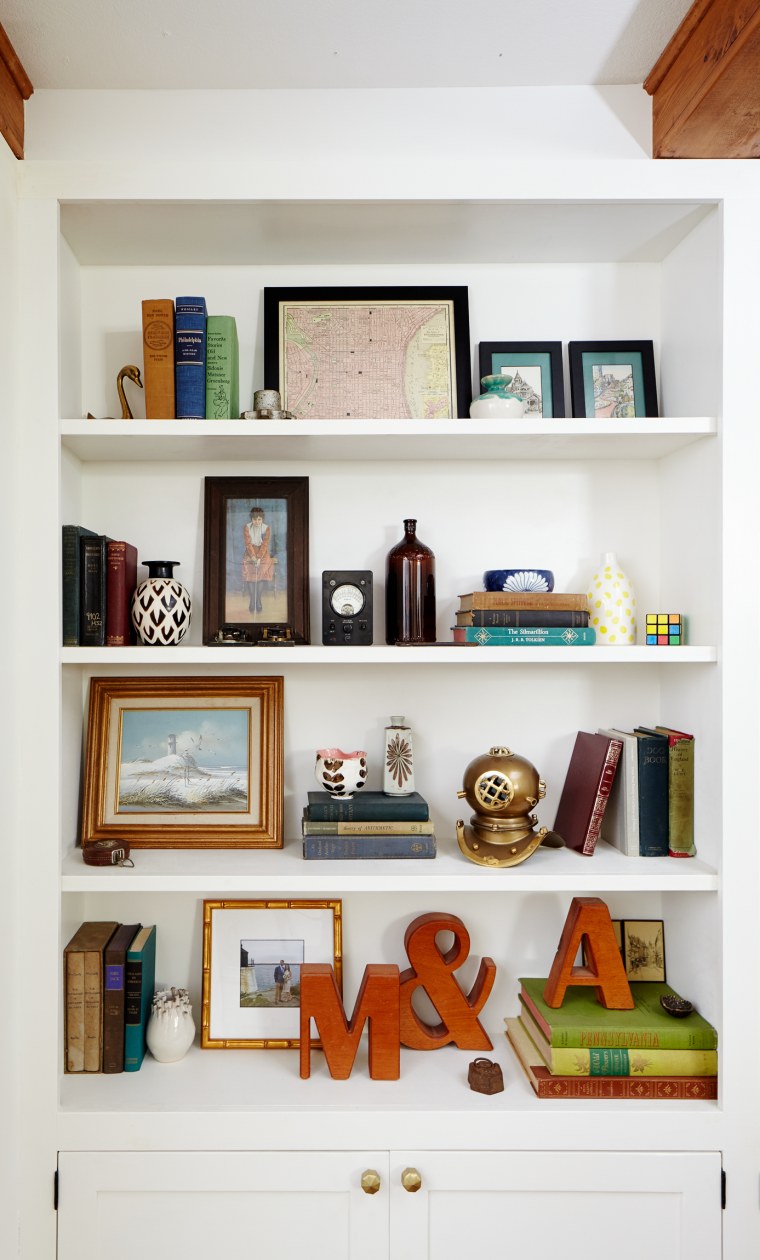 To go with their library room inspiration, they went with a rich green velvet sectional that really drives the look home.
Gage's trick for keeping the makeover simple? "We didn't try to make the room do too much," she said. "It's our only TV space and we let it just be that. We didn't try to make it a TV room/office/guest room."
See more of Gage's designs at her website michellegage.co.