Not sure how to mix and match cushion patterns or how to fill up that empty wall? Interior designer and winner of HGTV's "Design Star" Danielle Colding is answering your home decor questions. If you need help navigating a decor challenge, send us your question here and Danielle may answer it in an upcoming TODAY.com post.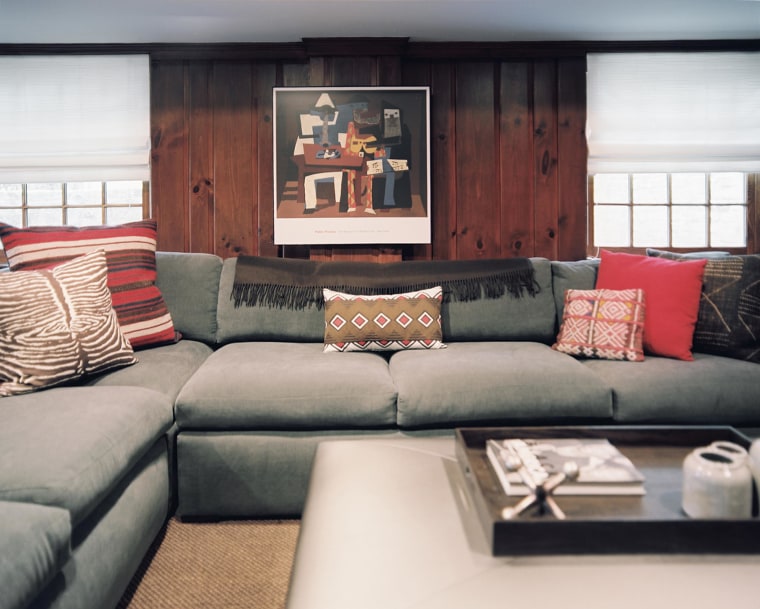 What's a good rule of thumb for mixing and matching patterns?
I have a few general rules when mixing patterns. The first is to focus on color tones. When mixing patterns of different color, it is important for those colors to relate in some way. There is usually an intensity in colors that work well together. Jewel tones tend to work harmoniously. The same is true for pastels, earth tones and primary colors. The color plays an important role in getting the mix right.
Pattern size and scale are also crucial. These elements play really important parts when you are mixing different patterns of the same color. Then it is important to have a variety of pattern scales. A large print and small print of the same color can work together with relative ease.
Lastly, the best mixes often feature a mix of graphic and classical prints. An English chintz looks striking against something with a more graphic quality, like an African kuba cloth. Again, paying attention to color can really help with pulling this together.
What is your favorite budget-friendly way to fill up wall space?
Art, art and more art! I'm sure most people think that this is a super expensive undertaking, but the reality is there is so much art available now at affordable prices.
One thing I have done is framed beautiful post cards or greeting cards. However, not all postcards make the cut so look for similar themes. All beach shots in metallic frames with over-sized white mats are chic. All black and white photography is also incredibly elegant and timeless. A gallery wall is also an easy and inexpensive solution. I love using galleries in hallways and pass-through areas. Clusters of art always work in corridors.
I am also a huge fan of finding original art in flea markets, frame shops and online. I have had amazing luck finding interesting pieces that way. Flea markets definitely require some time and effort, but there are often vintage finds that can be mixed in with contemporary art for an amazing result.
Lastly, I would caution to stay away from mass-produced art that you find in a big-box store. There is usually a cheesy factor that can't be rectified.
I have two niches above my fireplace. Do you have any suggestions on what I should do with those?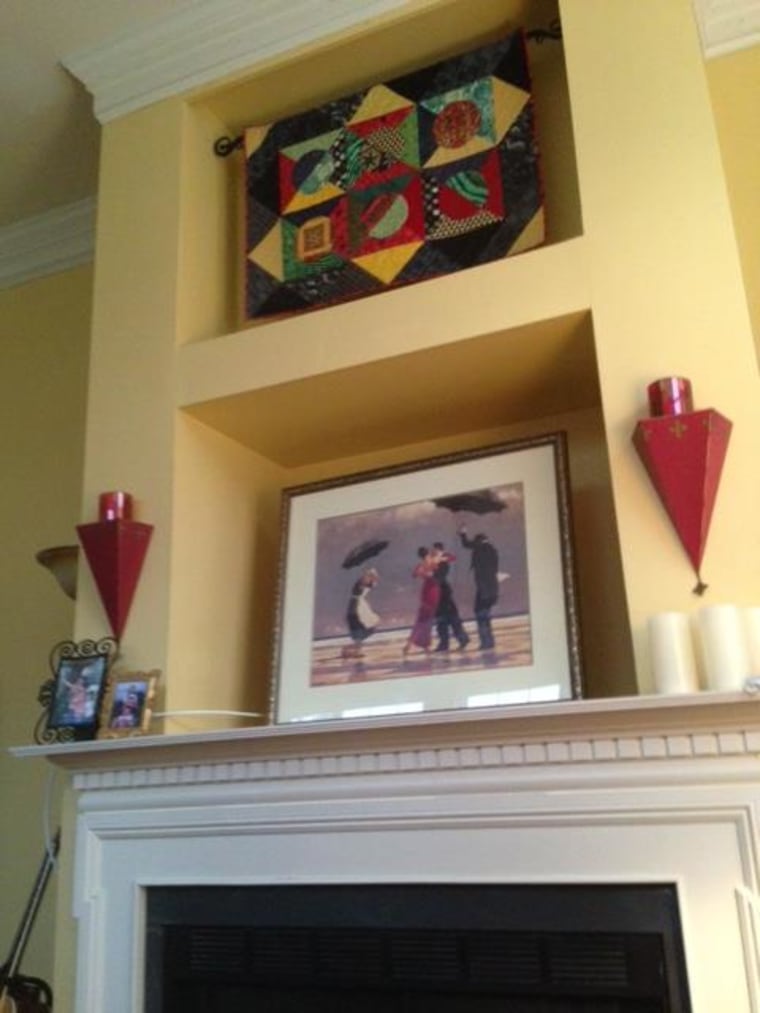 The main issue I see with the current arrangement is that both pieces in the niches are exactly the same size. It is important here to use variety to create visual interest. I like the idea of having one singular piece of art in one of the niches — similar in scale to what you already have there. I would guess that the larger, singular piece should live in the top niche. Both niches should not have the same size items.
In the second niche, I would create a vignette of varying objects. Essentially, an arrangement of items on the shelf itself and smaller items hung on the wall. Think colorful jars, candle sticks, decorative boxes or a small sculpture. This is the perfect place for something vintage to add some interest.
With decorating it is all about mixing things up, the fun in design comes with playing with what you have until you get it right.