Looking to squeeze extra space out of a tiny room? With a few tricks, it can be done!
Matthew Cane, interior designer for Homepolish, helped TODAY style contributor Lilliana Vazquez take her small home office into a luxurious space — and now he's dishing his secrets.
"We all kind of live in boxes," Cane said. "Some of us just live in bigger boxes than others." Here are five ways to make your bedroom, living room and any other space in your home feel larger.
Put the rug at an angle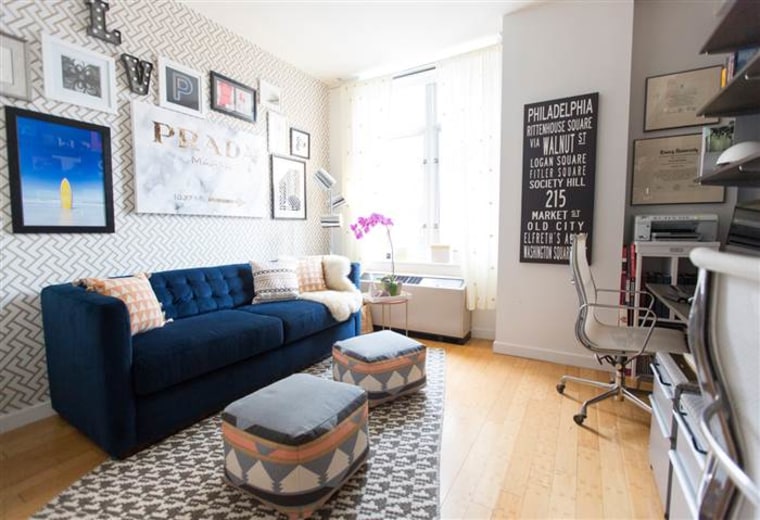 "In rooms that are super linear, it's always good to angle anything," Cane said. For Lilliana's home office, for example, he put the Target rug at an angle to trick the eye into seeing the room as more expansive.
"If you see the rug angled, it opens up the room," he explained.
Do the accent wall right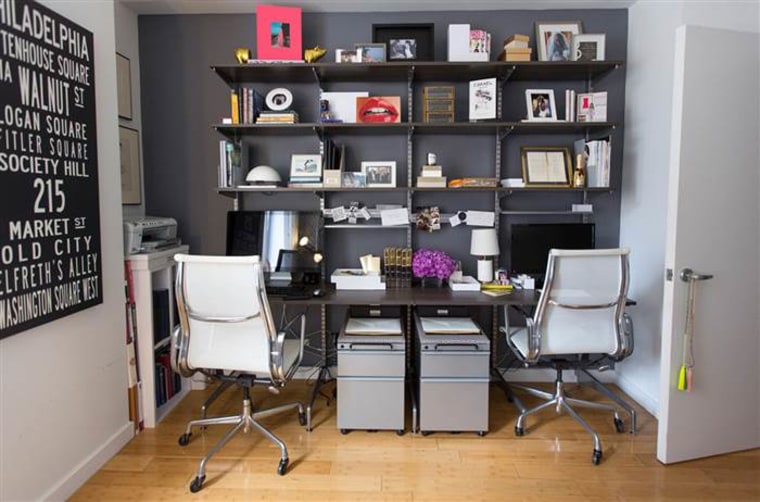 If you've ever heard painting something dark in a small space is a bad idea, toss that advice out the window. Cane said that painting a wall a rich color makes it feel larger than it really is.
RELATED: At Home with TODAY: Visit Lilliana Vazquez in her fabulous home office
"Neutrals are great tones to work off for any type of accent wall," Can said, suggesting grays, beiges or even shades of off-white.
Create a color palette
To avoid having the space feel cluttered, Cane recommends choosing a color palette before decorating to guide your choices. "Stick with one or two neutral colors, then one or two pops of color," he said. "That helps tie in the whole room."
Break up spaces with smaller items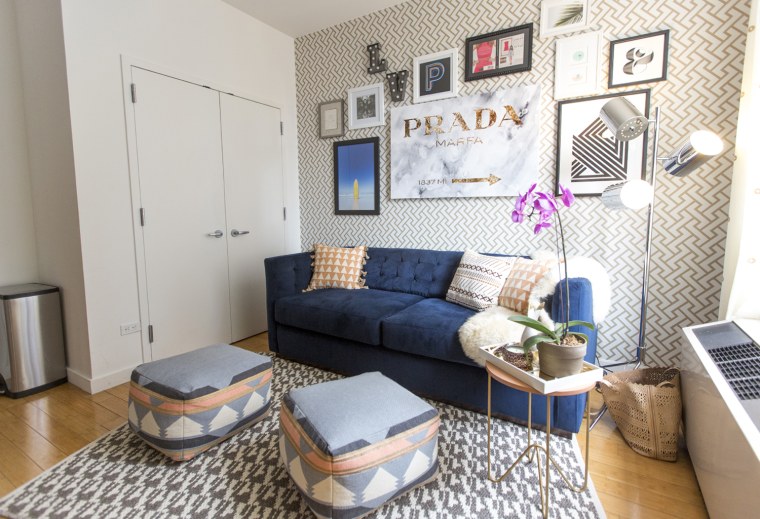 "It's nice to bring in objects that are round because it breaks up the space," Cane said. Consider using an ottoman, a small side table, an accent table or poufs, as Cane did with Lilliana's office.
Use the windowsill
Windowsills are not off limits! Cane suggests utilizing windowsill space to create vignettes with any small mementos.
"Anything that you love and feel will tie in your design and space, go for it," Cane said, adding that glass candles, mirrored boxes or anything that will reflect the natural light will add additional depth to the space.