Sheinelle Jones may be the newest kid on the TODAY block, but she's already inviting you over for the holidays.
As part of our original series "At Home with TODAY," the weekend news anchor is welcoming you to her Manhattan home to celebrate the holidays in one of her favorite spots — her living room.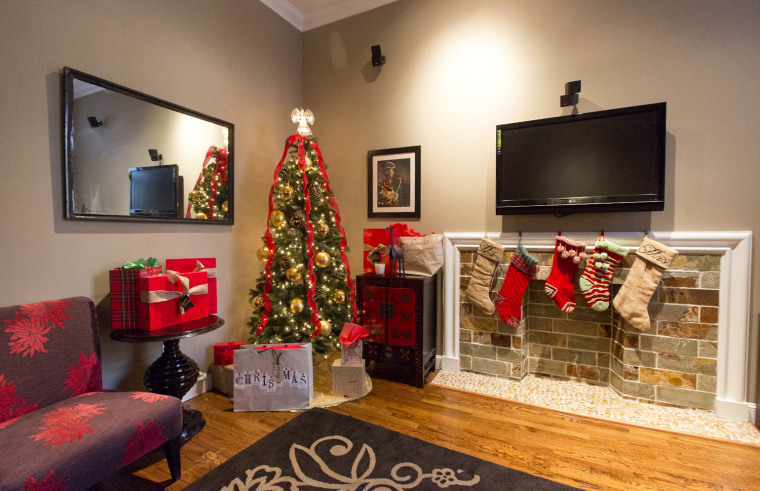 "We just love the space," she said about the room, which includes high ceilings, a corner window and hardwood floors. "And I'm learning this is a lot of space for New York."
While moving to New York City, starting her position at TODAY and juggling three busy kids has kept Sheinelle plenty busy — "Every day is an adventure" — she and her family had one priority when it came to the holidays: decorating their new home.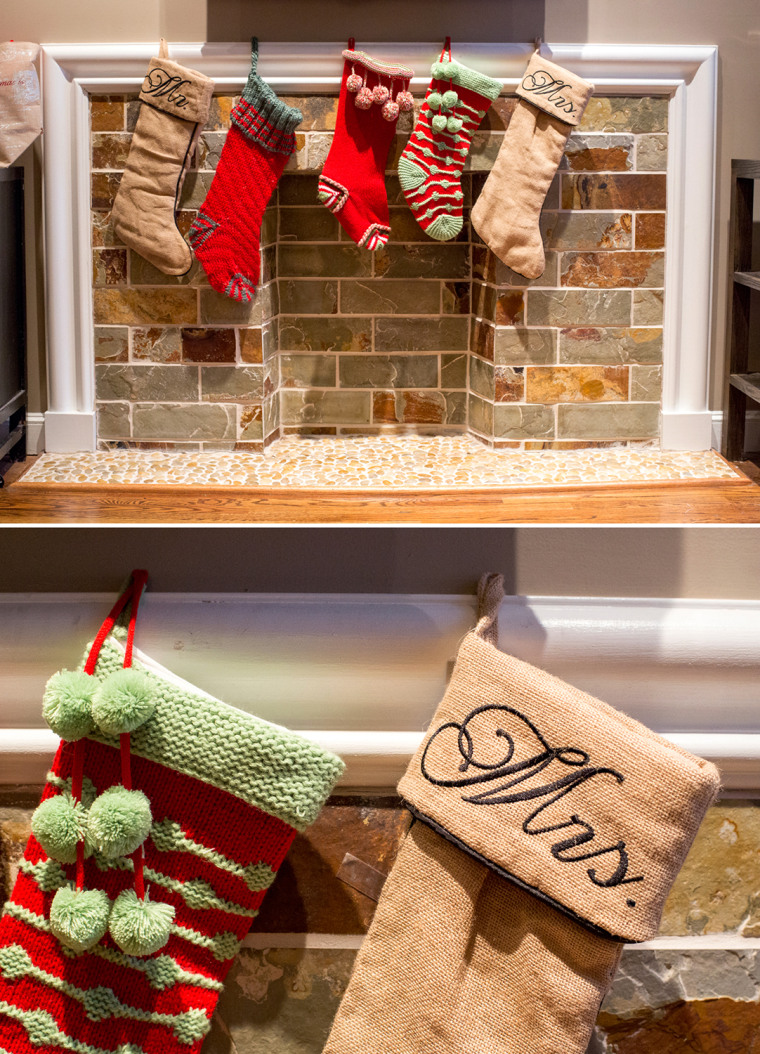 "The kids were so excited to put the tree up and to decorate it," she said about the beautiful faux tree that sits in the corner of the living room, glimmering with bright bulbs, glittered pine cones and festive ribbon. And Sheinelle is spilling the secret of where she snagged several of the tree's ornaments: the dollar store.
"We totally believe in mixing and matching," she said.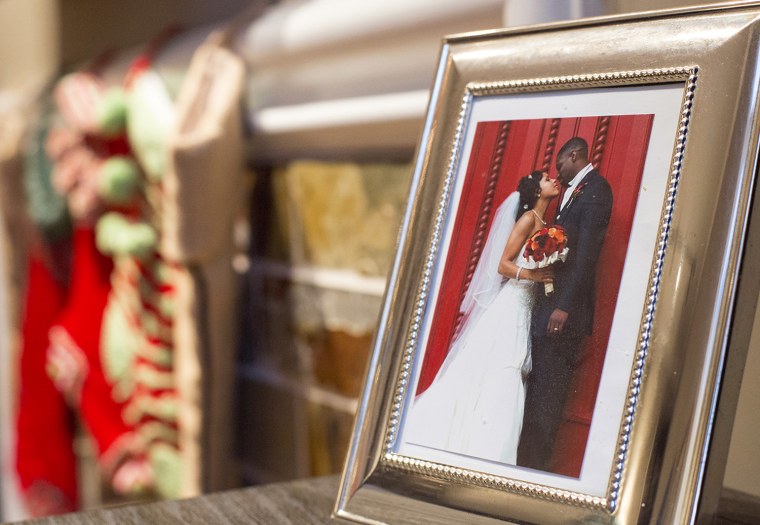 Another exciting part about getting the house ready for Christmas this year was adding stockings to the mantel — a first for Sheinelle's children.
"(When I was) a kid we had them, but when my twins were born, I couldn't see straight for a while," she said. "But I feel at their ages now, this is the year we can start our traditions."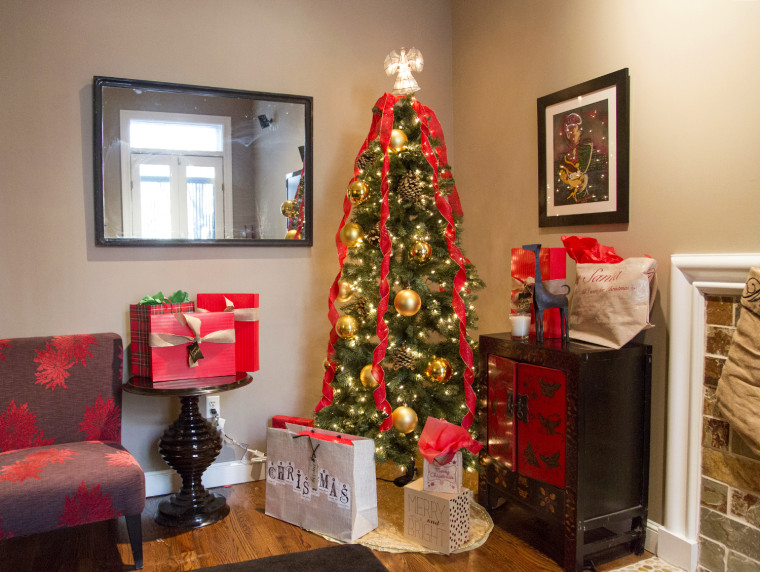 The family of five moved to New York from Philadelphia after Sheinelle landed the news anchor position on the weekend team. Finding a place to call home with a 5-year-old and 3-year-old twins was not the easiest task for the family, who considered living outside of Manhattan.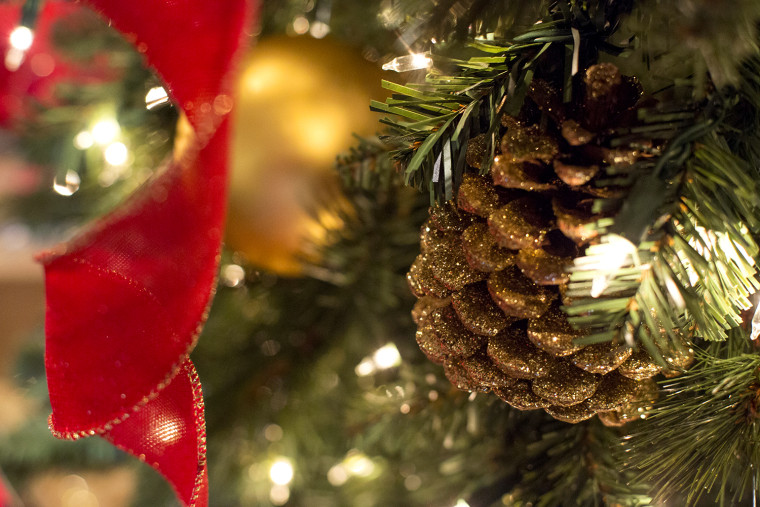 "But I'm originally from Kansas, and if we're going to tackle New York City, we wanted to really try it," she said. So she and her husband, Uche Ojeh, looked at a total of 26 potential apartments before finding their new home.  
"We wanted something that felt like home, but wasn't too different from what we were used to," she said.
They found it in two floors of an upper Manhattan brownstone, with a living room that comfortably fits the family of five — making it a perfect spot for everyone to spend Christmas morning.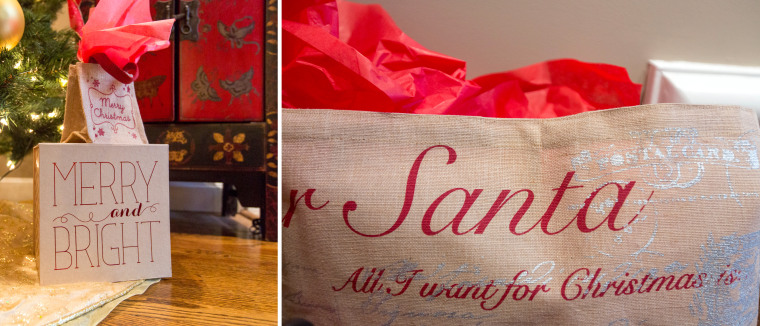 Besides opening presents and hosting her mother and brother from Wichita, Sheinelle will be spending Christmas morning bringing you the top headlines at TODAY — a job she is happy to do.
"I'm doing the TODAY show," she said. "There's no complaining at all."