Does your home need a little more pizzazz? Then you'll probably love the latest design trend: glitter grout! A recent Facebook post showing pictures of the sparkly product used to grout tiles has gone viral, and needless to say, people are throwing jazz hands in the air over this DIY idea.
A UK-based company called Staffordshire Silicone is behind the product featured in the Facebook post. Ready-made Grout Glitter is available in a range of colors including black, gray, blue, red and white with silver sparkles, and it runs about $23 a liter. It can be used on wall and floor tiles, is fully waterproof, and has antibacterial properties which will help stop stain or fungal build ups.
The company that sells Glitter Grout also sells a Grout Glitter additive (about $8 a package) which is essentially gold or silver sparkles that you can add to any cement-based or epoxy-based grout. It will certainly give your home improvement projects a fancier touch.
Interested in trying it? Here's one product that can help glam up your grout:
STAINMASTER Shimmer Finishes Gold Shimmer 2.6-oz Gold Glitter Grout Flakes, $14.15, Amazon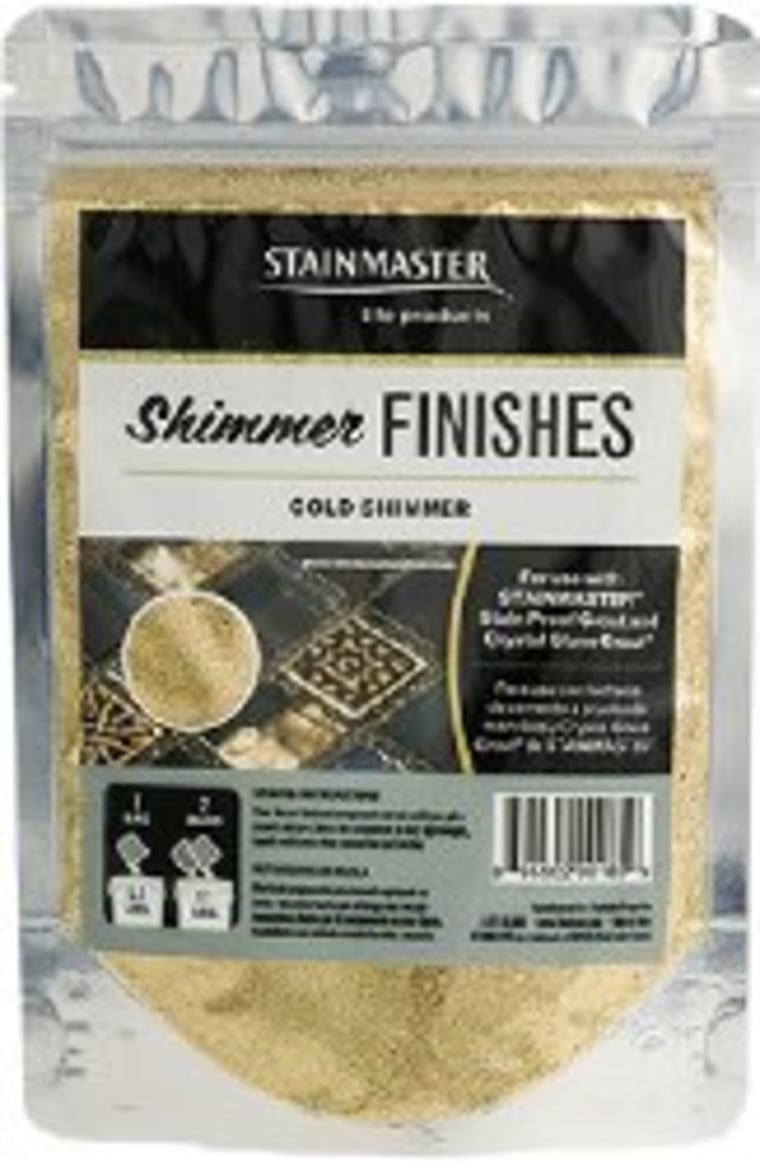 Other brands including Fusion Pro sell similar products and can be found at stores like Home Depot and Lowe's.
RELATED: 7 things you can throw out from your bathroom right now
Glitter grout isn't entirely new — thanks to the viral post, it's just finally found its way in the spotlight (where we imagine it was born to be all along!)
Home improvement DIY-ers are loving the idea of this design trend and many are using it to spice up their boring tiled bathrooms and kitchens:
RELATED: Why the "Mermaid Pillow" is taking over the internet
Not only is it adding a spark to decor projects, but it seems to be bringing out the creativity in those who use it:
RELATED: The ultimate trick to tidying up: How this 1 tip changed my life
Would you add glitter grout to your own home? Tell us in a comment!