In Boston real estate, $1.25 million won't stretch very far — especially when it comes to one of the city's most iconic homes, known as the "Skinny House."
Less than 10 feet wide but four stories high, the home is a landmark in Boston's North End and known for its unusual history involving a spat between two brothers in the 1800s.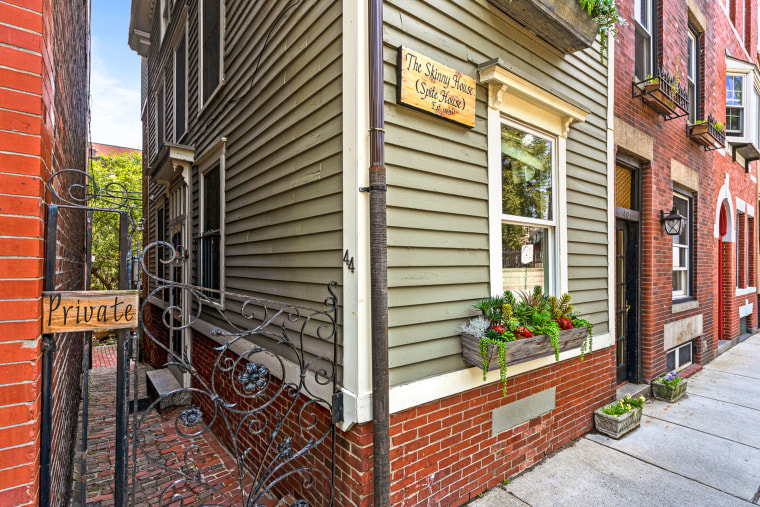 "The story is that there were two brothers who owned a plot of land, and one of the brothers built a bigger complex on the land and left the other brother a very small portion, while he was away at war," Travis Sachs of CL Properties, the real estate company that recently listed and sold the home, told TODAY.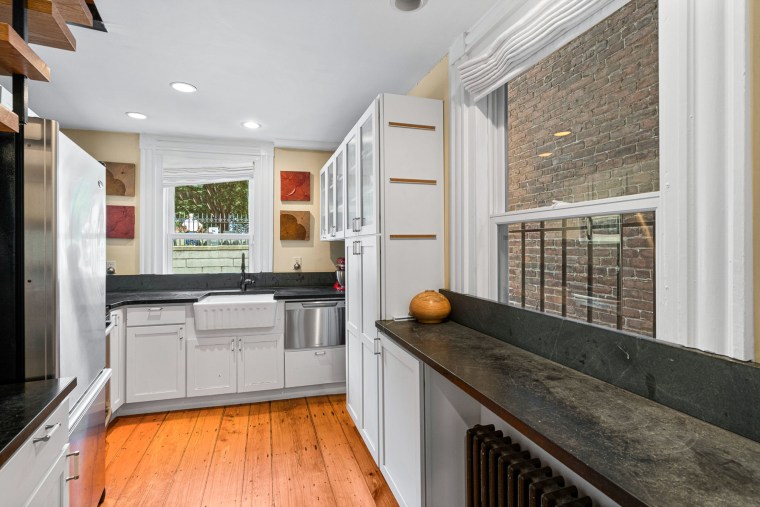 When that brother returned from fighting in the Civil War and saw his brother had taken up most of their land, he decided to get back at his brother by building a narrow house on what little property was left — a house that would block the larger home's views and sunlight, Sachs said.
That story earned the house its other name: the "Spite House," which is engraved on a plaque on the front of the building.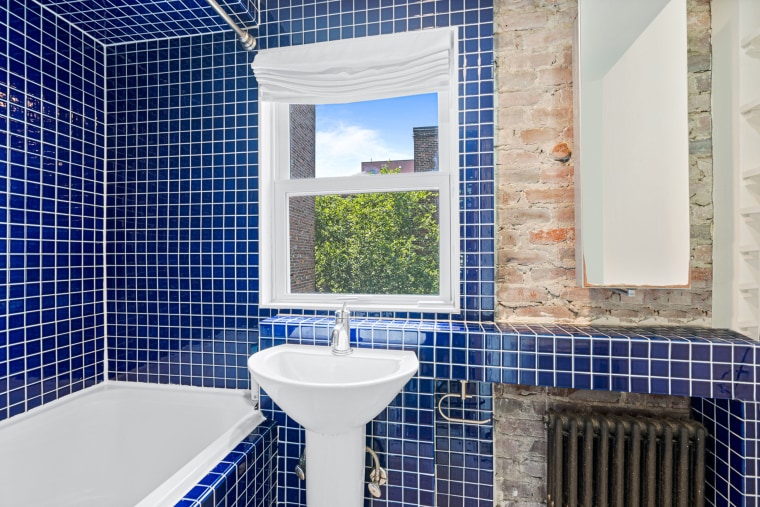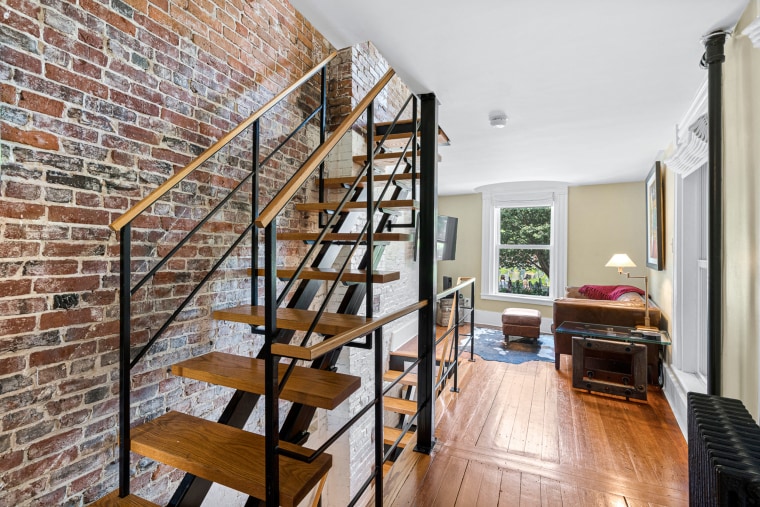 Since then, the home has had a mix of buyers and tenants.
"There was a family in there, way back," Sachs said. "There were actually roommates in there. There was a single person in there. There were renters in there. There was an Airbnb there, just recently."
Sachs confirmed to TODAY on Friday that the house, which was only put on the market last month, just sold for $1.25 million, after the sellers received multiple offers.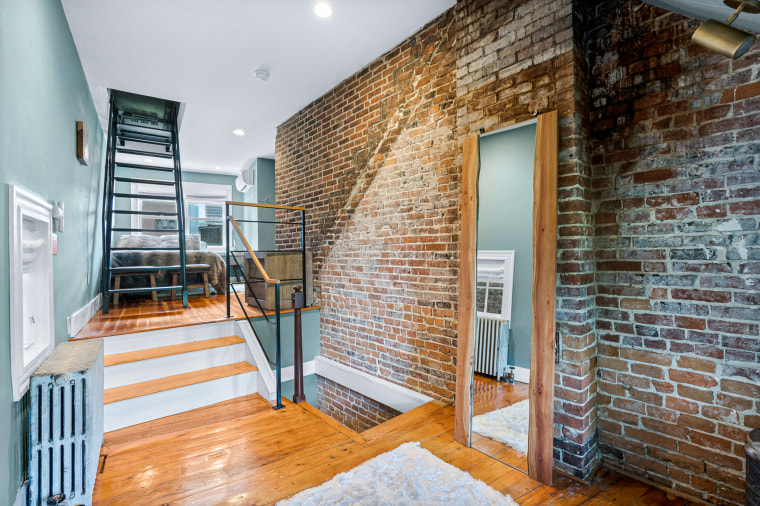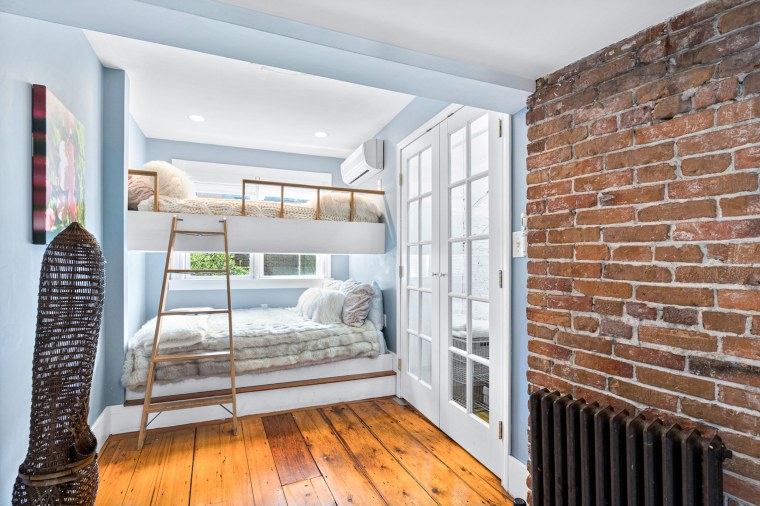 Carmela Laurella, the listing agent for the property, said she'd even been tempted once to buy it herself.
"I've loved this house for many years," she told TODAY. "My husband and I almost bought it two sales ago, just for an investment. It's a very special part of the North End — Copp's Hill. You're on top, looking down, and you can see the harbor, USS Constitution. You're steps away from the hustle-bustle but you're not near it. There's a park right there as well. It's beautiful. It has all the modern conveniences but the old-world charm is still left. The three exposures are great. The windows in the backyard with the garden ... it's just beautiful."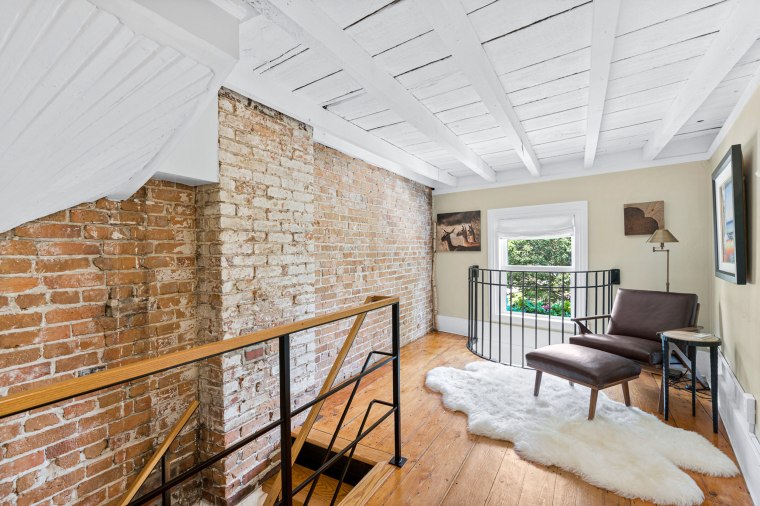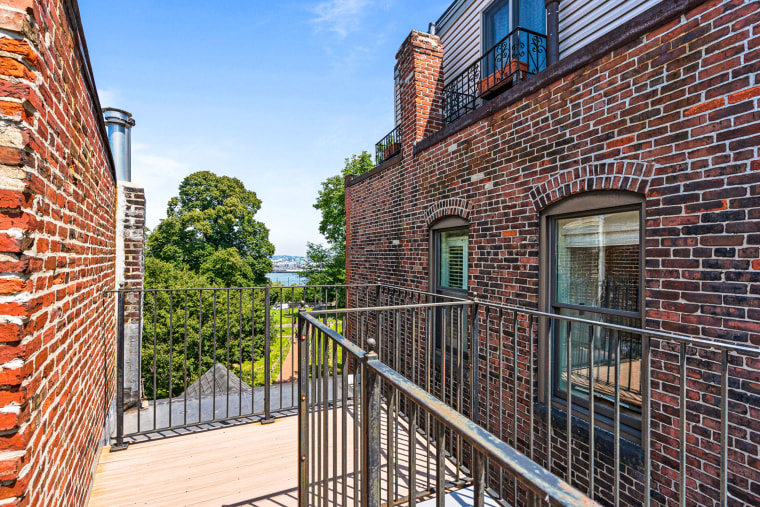 What the home lacks in width, it makes up for in height, spreading 1,165 square feet across four floors. There's a kitchen, living room, dining room, laundry area, two bedrooms, one bathroom as well as a couple of sitting areas and even a full-size basement.
The home doesn't skimp on outdoor space, either: A private roof deck offers great views of the North End and the harbor, and there's also a patio and backyard garden.
The home, which is located at 44 Hull St., had previously sold in 2017 for $900,000.
While such a skinny home may seem like a novelty, it's not the only one around: One similar home in London was on the market earlier this year. It's even narrower, at only 6 feet wide in some parts. Even wackier is this one in Illinois, which is only 3 feet wide on one side due to an oddly shaped lot.