Want to live large? How about living ... long?
That's really the only option for anyone who buys what just might be the skinniest house in all of London.
The listed property in west London's Shepherd's Bush neighborhood is five stories high and just six feet wide in some parts, according to Winkworth, the real estate company that has the listing.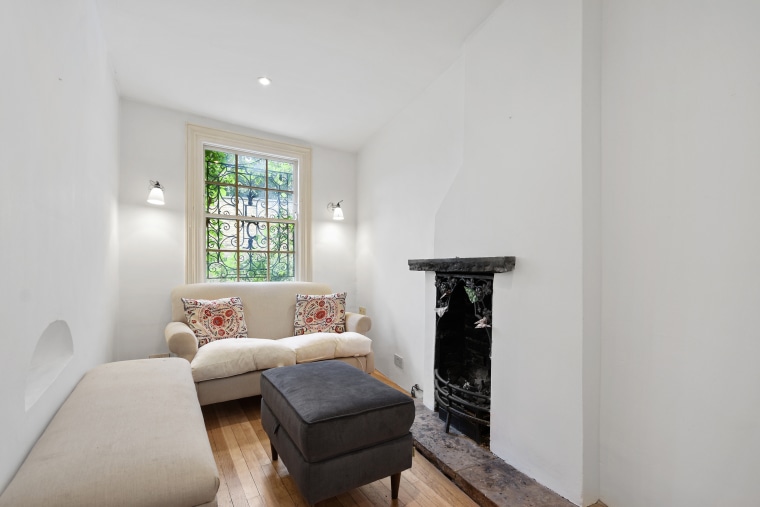 Watch TODAY All Day! Get the best news, information and inspiration from TODAY, all day long.
"It's quirky and charming and great for entertaining and will appeal to someone who feels there is more to life than two up, two down," Simon Waller of Winkworth said in a press release last September.
Waller added that the house used to be a hat shop and was converted to a home by fashion photographer Juergen Teller. He called the slender property "the ultimate designer house."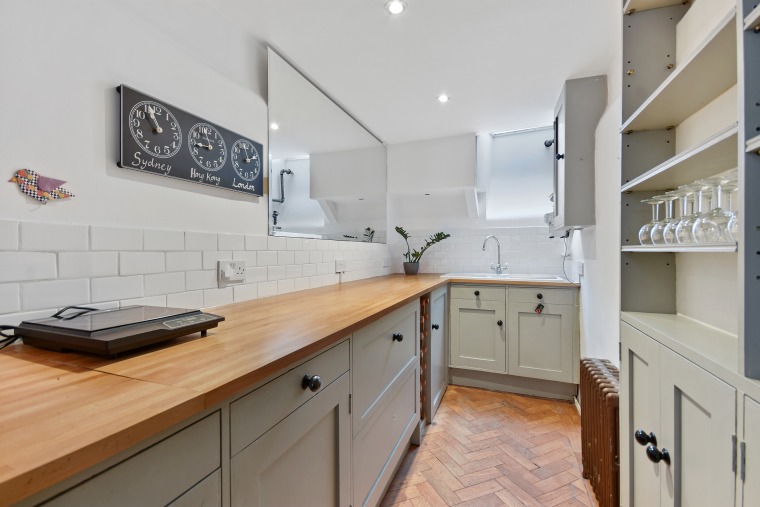 It's being sold for 950,000 pounds, or more than $1.3 million.
The house has three bedrooms and one bathroom across 1,034 square feet of space. There's also outdoor space: a roof terrace and a landscaped garden.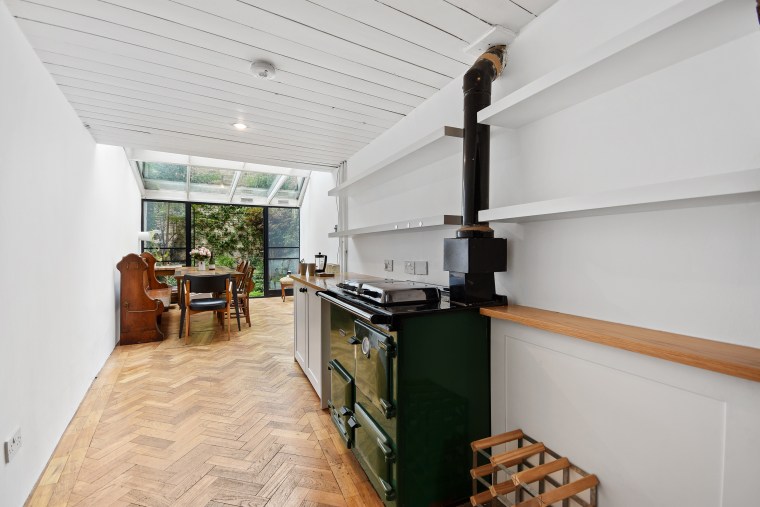 The listing describes the property as "probably the thinnest house in England," yet points out that it makes the most of its proportions.
The kitchen, which is just over 24 feet long and 5 1/2 feet wide, is on the lower ground floor and leads to a dining room and the garden.
While much of the home is only about 6 feet wide, the dining area offers a little more space, stretching to more than 9 feet wide.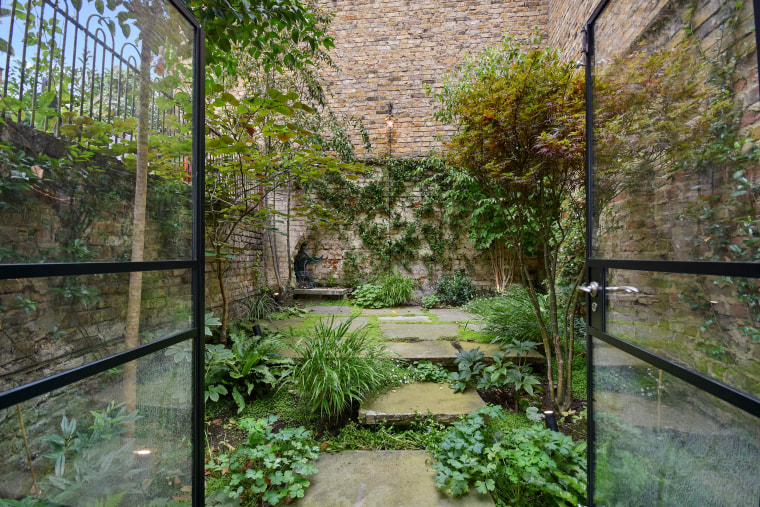 The house has period parquet floors as well as many modern touches.
The home has five floors: lower ground, ground, first, second and third — meaning the "third" floor is really the top floor. That's where viewers will find the largest bedroom, which boasts a built-in bed and is just over 20 feet long and 6 feet wide.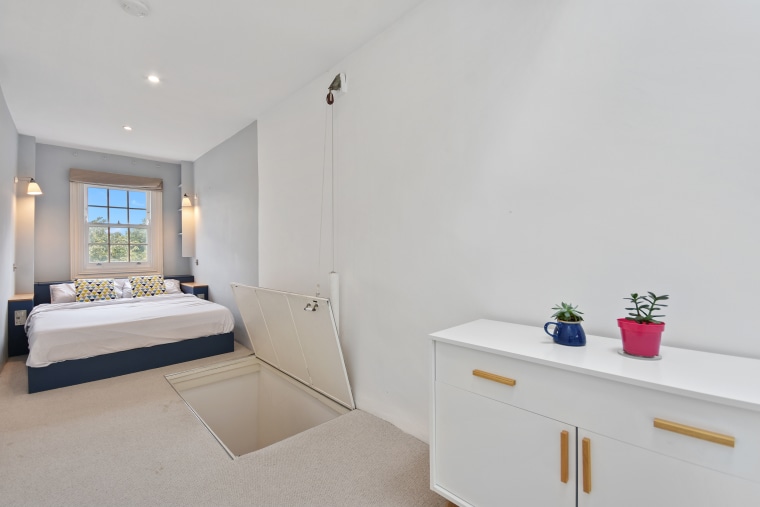 There are also two smaller bedrooms on the "first" floor, plus a terrace.
The London property isn't the only skinny house to catch prospective buyers' eyes.
A skinny home in Illinois went viral last August, with many TikTok users posting about its unusual shape.